Pike Brewing 2019 Beer Release Calendar + Brewery Tours
|
Pike Brewing, the long-established brewery from Seattle will release a few new beers in the coming year as it announces its 2019 Beer Release Calendar. The brewer will also begin to host more frequent brewery tours led by 13 year Pike employee, Ability Bradshaw.
Joining the year-round lineup in the month of March at Pike Brewing is Pike Pils, the brewery's top selling former rotator beer. Pike Pils will be available throughout Washington on draft and in six-packs.
The Rotator IPA Series will see Pike Bitter Lake IPA released in April and May. This IPA will be brewed with whole leaf Centennial and dry-hopped with Ekuanot and Cascade. Expect notes of mandarin, lime and pine with a lingering finish. This will be followed by Peach IPA from June – August and Reunion IPA from September – November.
Then come next Winter look for 2019 vintages of cellar-ready beers Pike Entire and Pike Wood-Aged Kilt Lifter released in 12-ounce cans. Check out all of the announced releases from Pike Brewing in the calendar below.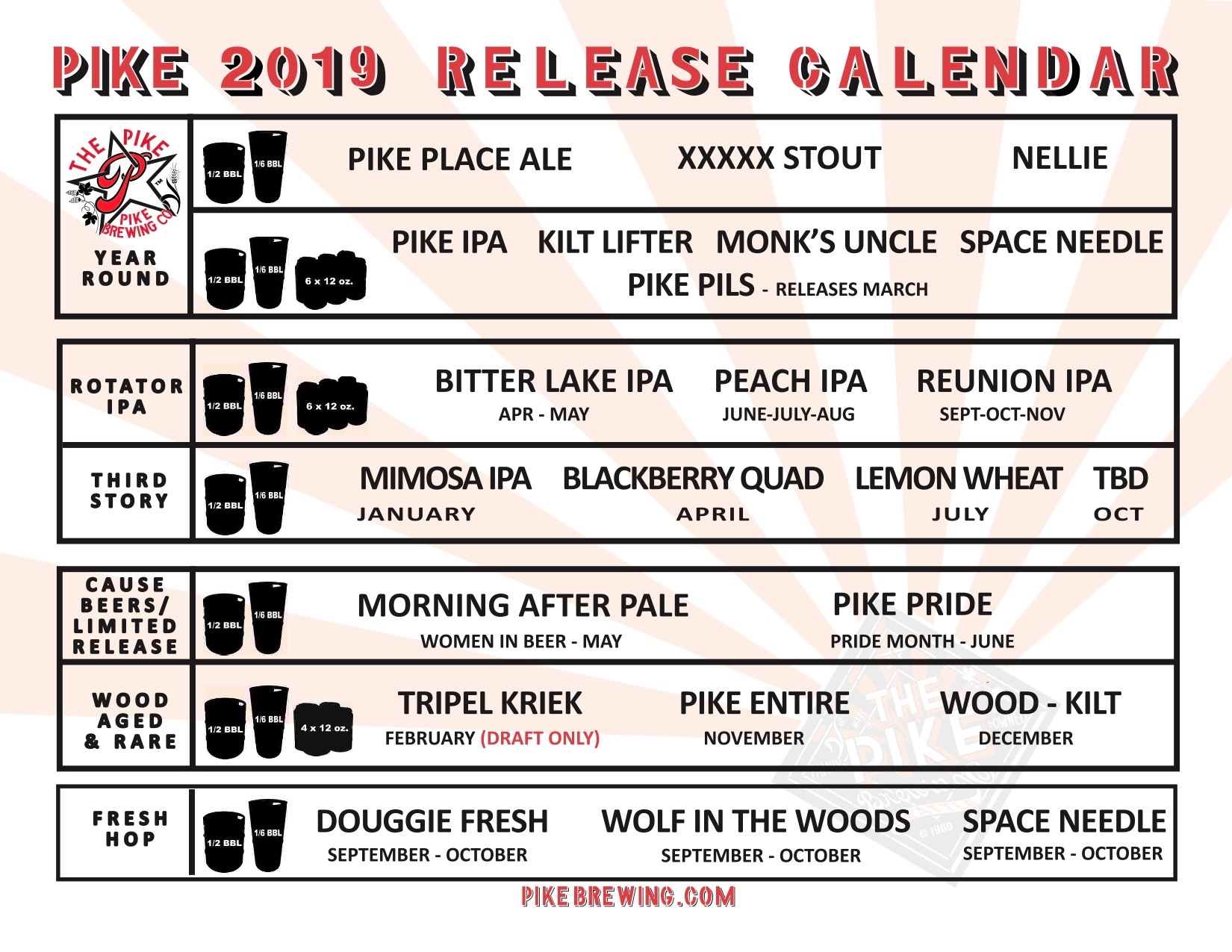 Also new in 2019 is an expanded offering of brewery tours at Pike Brewing. If you have never visited Pike Brewing you will be in for a treat as this brewery sits inside the historic Pike Place Market in downtown Seattle.
Brewery tours are now offered Wednesdays through Sundays at multiple times. Led by premier brewery tour guide Abil Bradshaw, who has worked for Pike Brewing for 13 years. Her brewery tours have been very popular and have even been written about in the New York Times.
The interactive tours at Pike show of its gravity flow, steam powered brewery. Learn about the ingredients that make beer, witness brewing and fermentation processes first hand, and discover what makes Pike Brewing Company both an iconic brand and forward-thinking industry leader within the great state of Washington craft beer.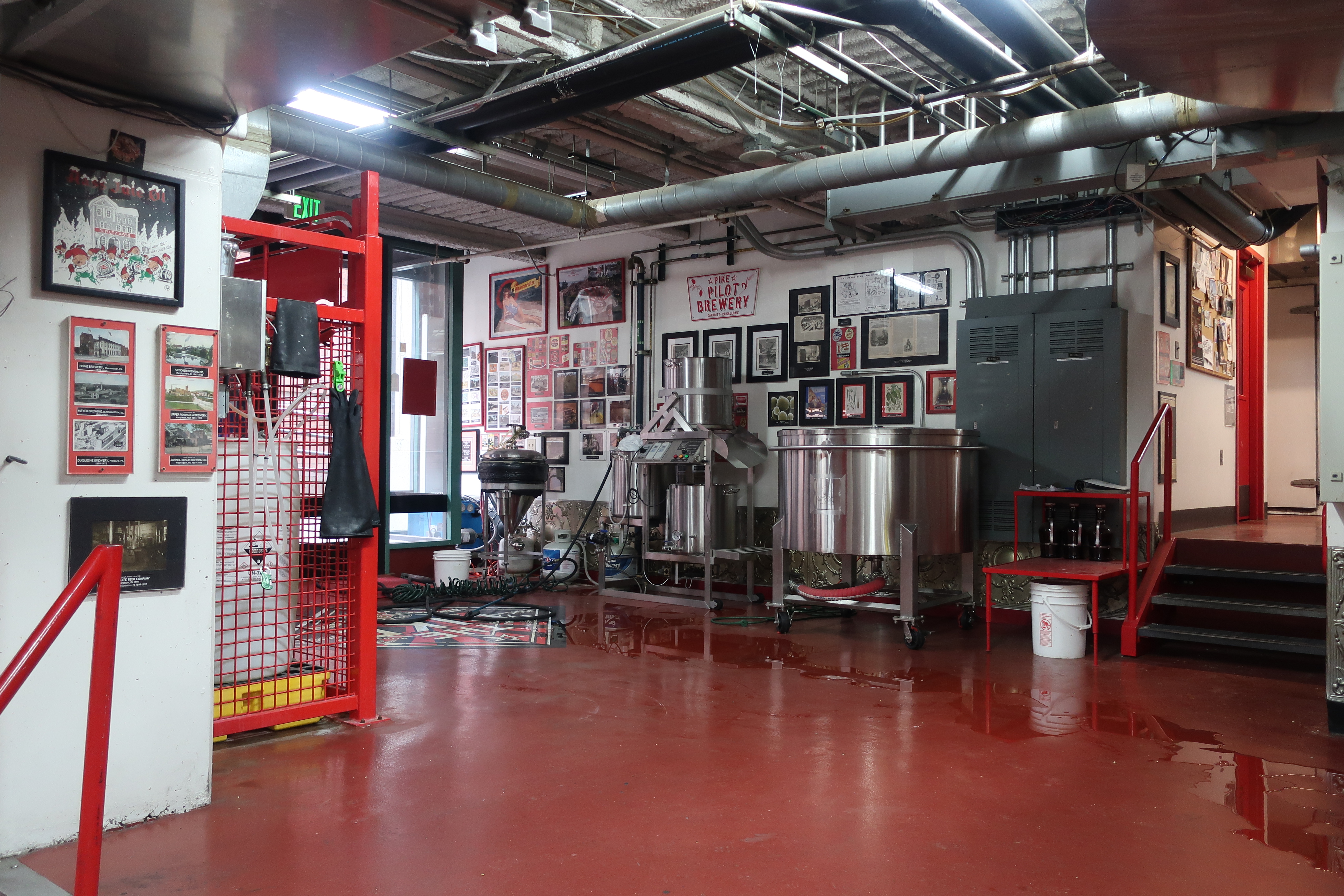 Tours include samples of Pike beer and are offered Saturday-Sunday 12-1pm, Wednesday-Sunday 3-4pm, and Wednesday-Saturday 6-7pm and cost either $5.25 or $10.25. Find out additional details here: https://www.pikebrewing.com/brewery-tours