Hopworks Releases Tequila Barrel-Aged Rindless Watermelon Gose
|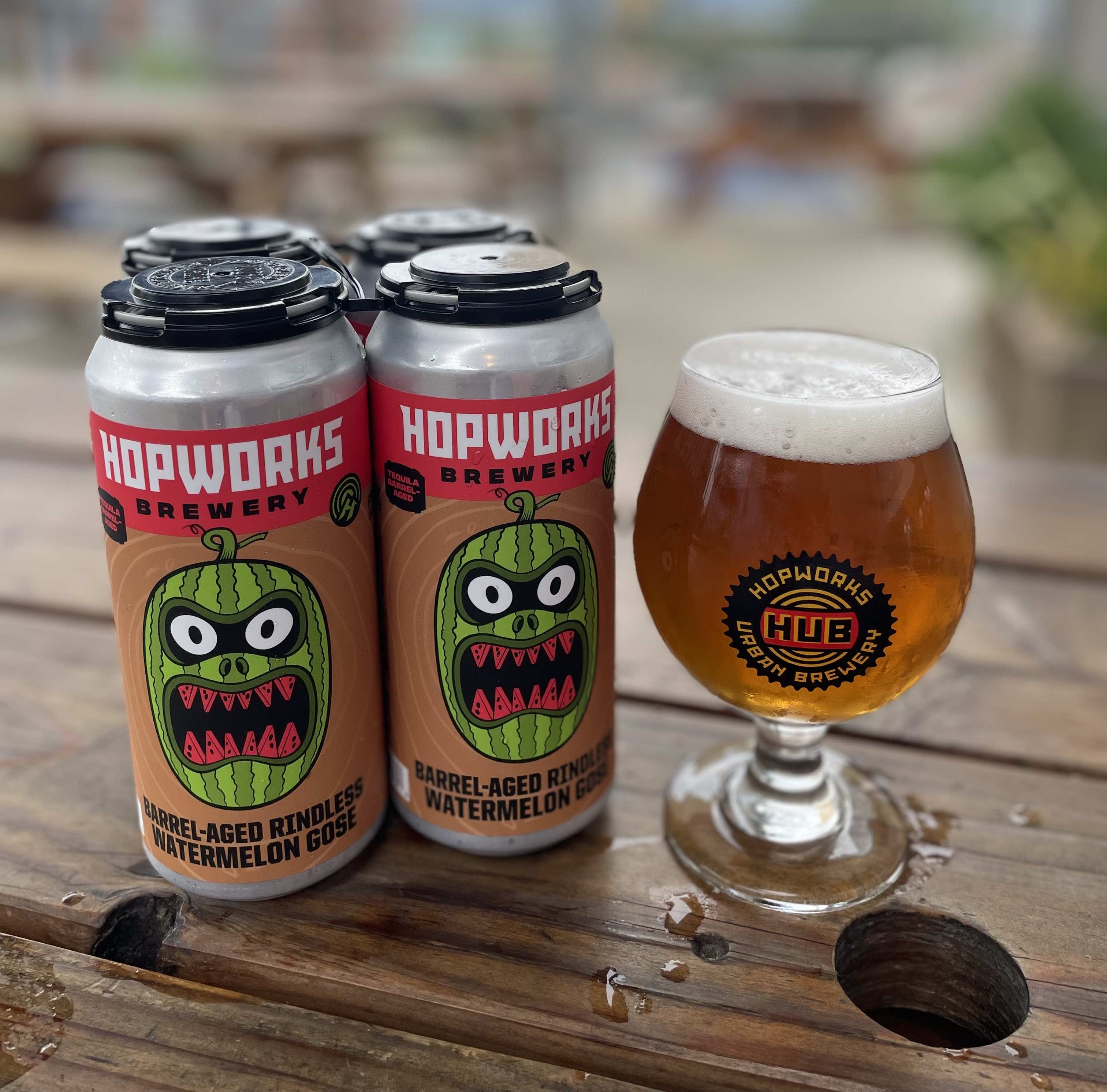 Hopworks Brewery, Portland's only Certified B Corp brewery, has recently released a barrel-aged beer that is made with the summer goodness of watermelons. The limited release Barrel-Aged Rindless Watermelon Gose is now available in 4-pack, 16oz cans and on draft.
Barrel-Aged Rindless Watermelon Gose began as Hopworks' Rindless Watermelon Gose that was then aged in tequila barrels for six months. The result is described as a complex, yet refreshing sour ale as the tequila-derived earthiness and the oaky notes balance cleanly with the watermelon, lime and saltiness of the Gose. Barrel-Aged Rindless Watermelon Gose sits at 6.7% ABV and 10 IBUs.
"Our Rindless Gose was already reminiscent of a salt-rimmed margarita, so it made perfect sense to let it hang out in tequila barrels for half a year," said Ryan Pappe, head brewer at Hopworks. "This is a refreshing summertime choice for sour beer lovers, with a satisfying pucker, juicy aromas and complex flavors."
Tequila Barrel-Aged Rindless Watermelon Gose  is a limited-run beer and is available while supplies last in 16-ounce 4-packs at retailers in Oregon, and at Hopworks' two pubs. Hopworks Brewery is located at SE 29th & Powell Blvd. in Portland, and SE 177th & Mill Plain Blvd. in Vancouver.