Alesong Brewing and Blending to Celebrate its 3rd Anniversary
|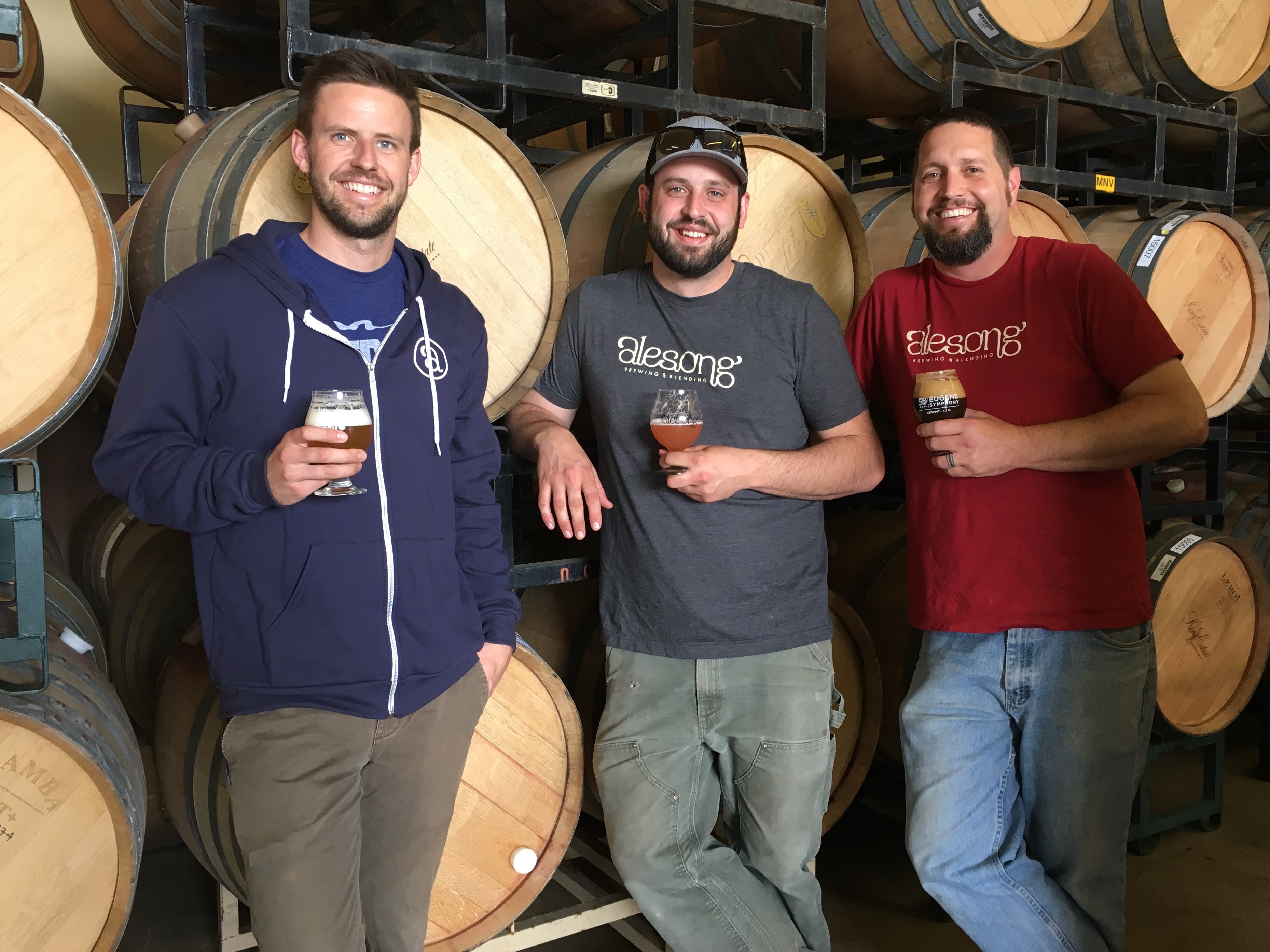 Located south of Eugene, Alesong Brewing and Blending is set to celebrate its 3rd Anniversary on Sunday, June 2, 2019. This daylong, family friendly celebration will take place from 1:00-8:00pm at Alesong's rural Tasting Room that's located next to King Estate Winery.
The 3rd Anniversary will feature live music from 3:00-6:00, a free ice cream social from 2:00-5:00, wood-fired pizza from Marché, and most importantly beer! And to mark the occasion, Alesong once again brewed up its annual Canniversary Collaboration IPA.
This year Alesong commemorates its anniversary by brewing a triple dry-hopped India Pale Ale with Sunriver Brewing that comes up all threes with three hops, three malts and triple dry hopping. Yes, three is a magic number!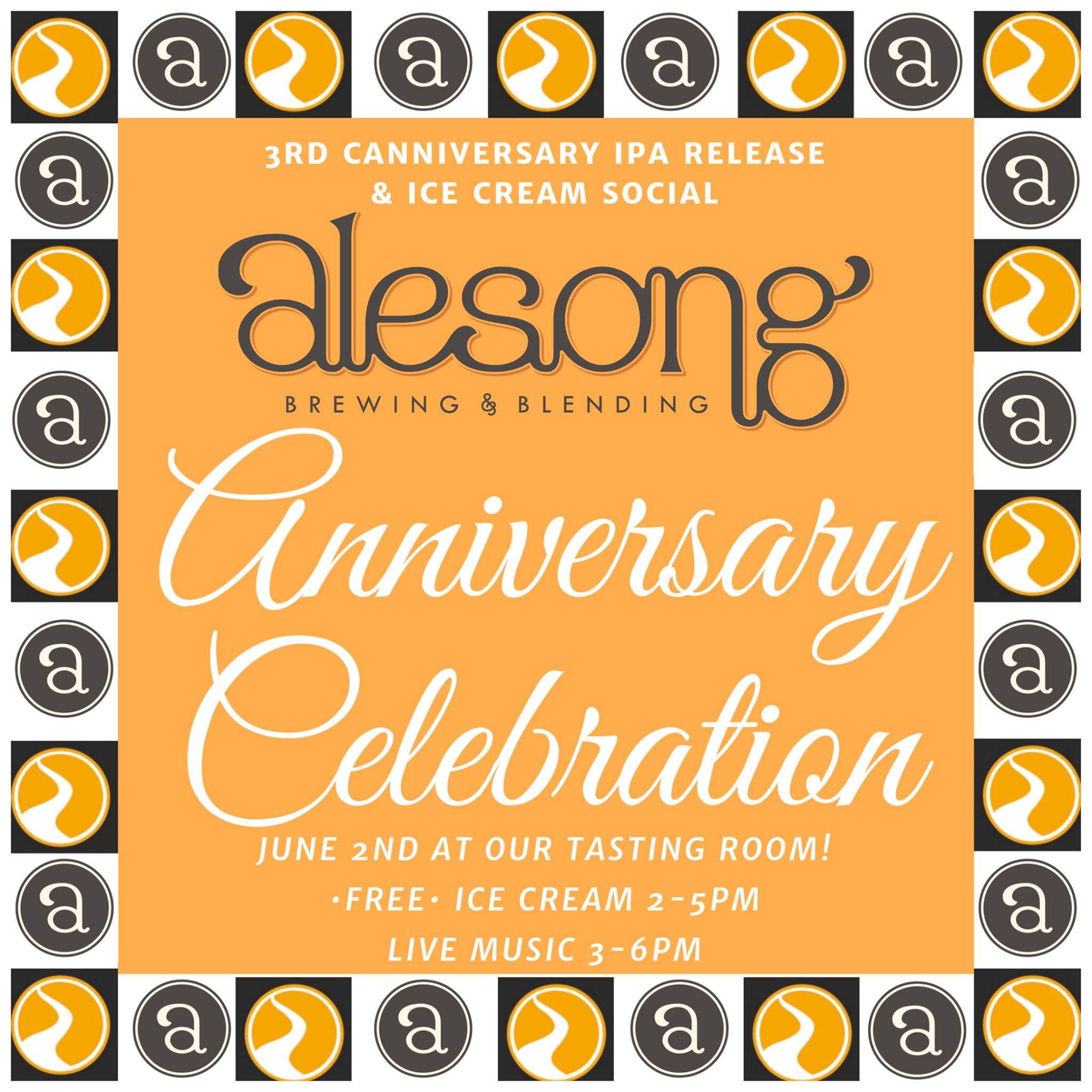 Alesong will release its Canniversary Collaboration IPA at its 3rd Anniversary on June 2nd at its Tasting Room. Attendees will be able to enjoy this new IPA alongside all of recently released spring beers. There will be a limited number of cans of the Canniversary Collaboration IPA to go. This new IPA will only be available at Alesong, and Sunriver Brewing's pubs in Eugene, Sunriver and Bend. Plus, the IPA will be a special club member benefit for Alesong's Blender's Circle members beginning Friday May 31st at the tasting room.
"We're thrilled to be commemorating our 3rd anniversary and are so grateful to be a part of such an amazing community here in Eugene!" said cofounder Matt Van Wyk in a statement.  "We also love the excuse to make an IPA in cans!  People sometimes think we don't like IPA because we only make barrel-aged beer, but that couldn't be further from the truth and we love collaborating with other breweries like Sunriver that are making some of the most delicious IPAs in the Northwest."
Alesong Brewing and Blending was founded by Matt Van Wyk, Doug Coombs and Brian Coombs with their passion towards nuanced barrel-aged beers. Through its short three years, Alesong has been awarded five medals at the Great American Beer Festival. The brewery was awarded one medal each in 2016 and 2017, and this past year it was awarded an astounding three medals.
Congratulations on three years!
Alesong Brewing & Blending
80848 Territorial Highway
Eugene, OR 97405