de Garde Brewing to Host its 10th Anniversary Celebration
|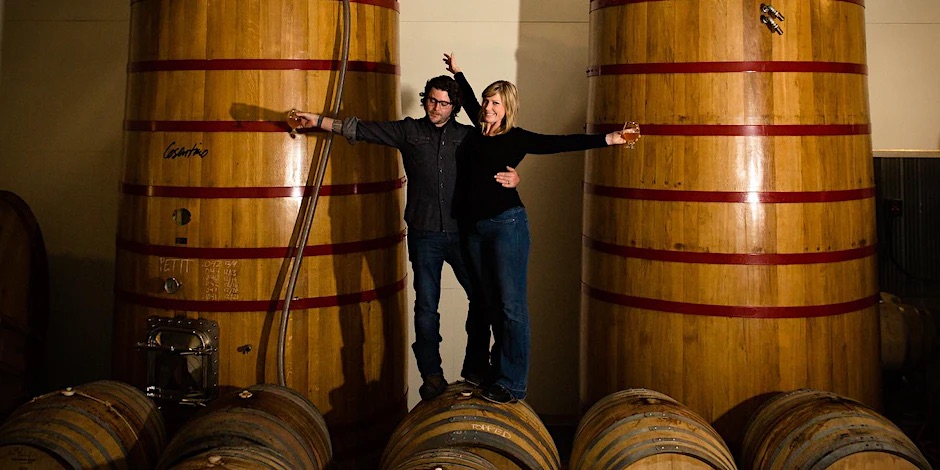 After alerting its fans on social media a few weeks back with a 'save the date' for its 10th Anniversary Festival, additional details have come forth from de Garde Brewing. The Oregon coastal brewery will host its 10th Anniversary Celebration at the Port of Garibaldi on Saturday, May 6, 2023 from 1:00-6:00pm.
This celebration will highlight the terroir of where de Garde brews its beers as well as other local artists. This includes local restaurants and musicians all performing about 10 miles north of Tillamook in the sleepy coastal town of Garibaldi.
Ten years ago, the now husband and wife duo, Trevor and Linsey Rogers founded de Garde Brewing near the Oregon Coast in the coastal town of Tillamook. It is there where they produce their spontaneously fermented beer that has been proven to be a hit with hardcore beer geeks from around the globe.
To honor this ten year milestone, de Garde Brewing is inviting a handful of its brewing friends to the Oregon Coast to celebrate in early May. de Garde will be serving up a large selection of exciting new releases alongside a curated selection of beer from our extensive archive. Plus, the brewery has invited a large number of other breweries, representing some of their friends they've made over the last ten years. This brewery list is quite impressive and features only one other brewery from Oregon. Take a peek below!
Guest Breweries:
Side Project Brewing
Brasserie Cantillon
Private Press Brewing
Holy Mountain Brewing
Sante Adairius Rustic Ales
Toppling Goliath Brewing
Anchorage Brewing
Gueuzerie Tilquin
Monkish Brewing
Trillium Brewing
Other Half Brewing
Voodoo Brewing
Hill Farmstead Brewery
Live Oak Brewing
Austin Beer Garden Brewery
Block 15 Brewing
Cloudwater Brew Co.
Fremont Brewing
Fox Farm Brewery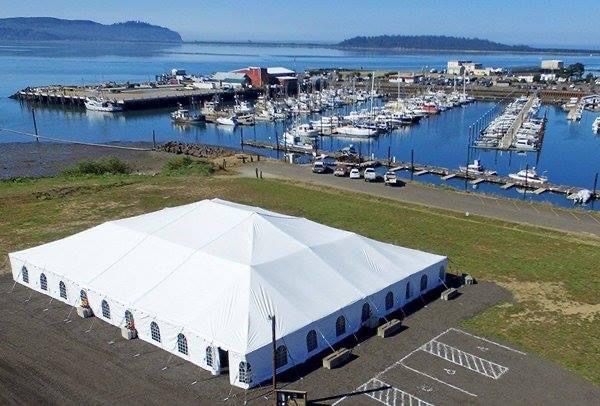 And to keep the celebration focused on the Oregon Coast, de Garde has teamed up with a few local food purveyors and musicians. The festival will feature food from Garibaldi Portside Bistro, Nestucca Bay Creamery, JAndy Oyster Co., Crab Rock Pizza, and Sea Baron Fish & Chips. Live music will be provided by Eric Sappington Band, Mojo Holler, and Juliet Yänko Band.
The celebration is only open to those 21 years of age or older. This means no minors are allowed, nor are pets allowed at the event. de Garde's Tasting Room located at 114 Ivy Avenue in Tillamook will be closed on May 6 for the event.
Tickets to the de Garde 10th Anniversary Celebration will go on sale next week. There will be two ticket options, VIP and General Admission. VIP tickets are $80 plus fees and includes a festival glass, 8 drink tickets and entry an hour earlier beginning at Noon. General Admission tickets are $55 and includes a festival glass and just 4 drink tickets. Additional drink tickets, at a yet to be announced price, will be available at the event.
To purchase tickets, they go on-sale to the general public on February 6 at 9:00am and can be ordered by clicking here.
Port of Garibaldi Event Tent
107 Jerry Creasy Way
Garibaldi, OR 97118