Fracture Brewing Stark Street Taproom Grand Opening
|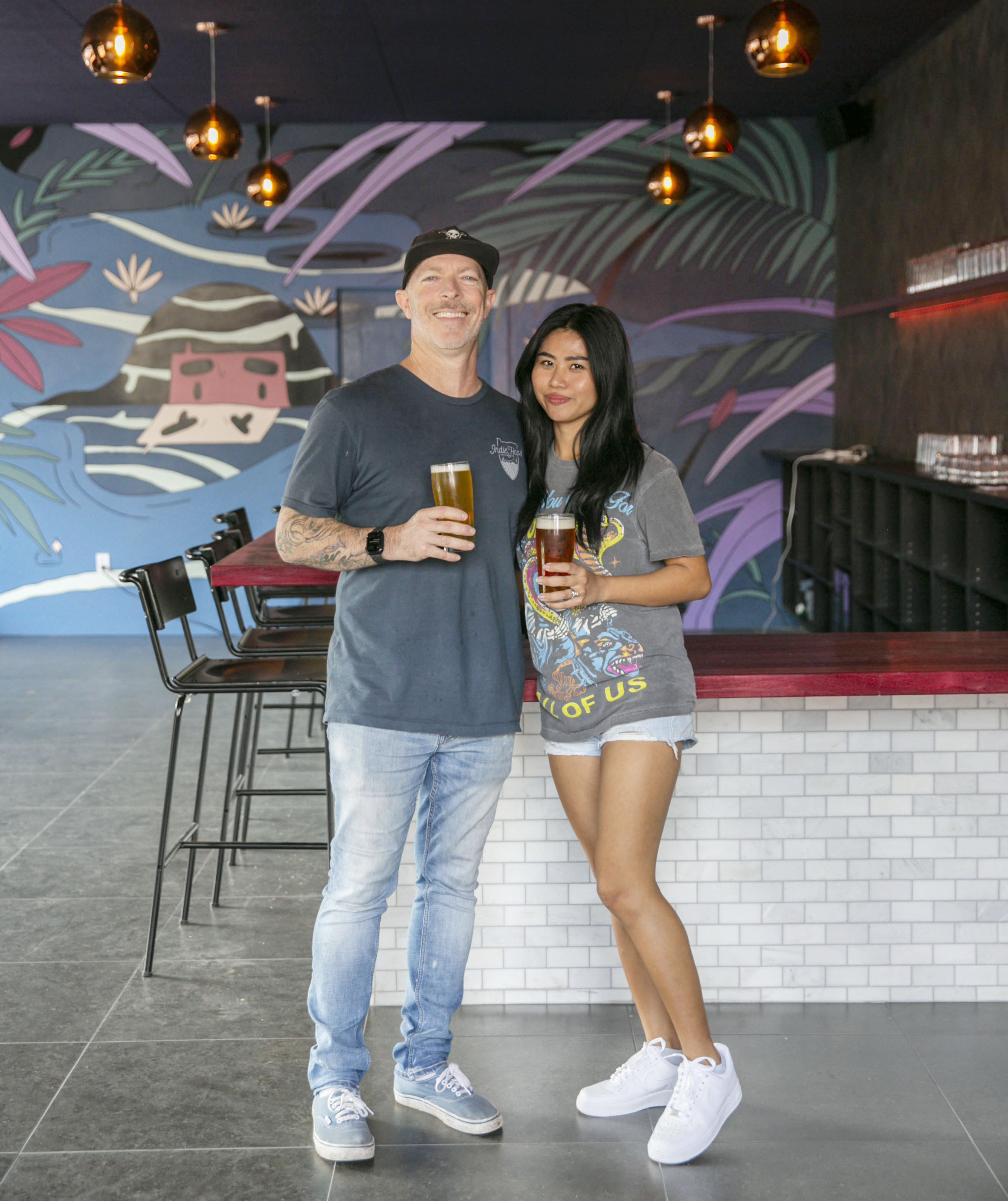 Fracture Brewing will open its first dedicated taproom to feature its beers that are brewed a few blocks away at 701 E. Burnside. The new Fracture Brewing Taproom located at 1015 SE Stark Street will open its doors today, beginning at 4:00pm.
When Fracture Brewing officially launched in March of this year, we had learned that the brewery that is part of the vast ChefStable Group would be opening its first taproom inside its production space. What is to be called The Hangout was said to be nearing completion in the coming weeks. Well as that space continues to be in a holding pattern, the full-scale Taproom will be fully open it its place.
Fracture Brewing was founded by wife and husband team Ny Lee and Darren Provenzano. It took over the former spot that was home to Burnside Brewing and began selling its beers in March 2022. Fracture beers can be found on tap at many ChefStable locations and at other taprooms around the Portland metro area.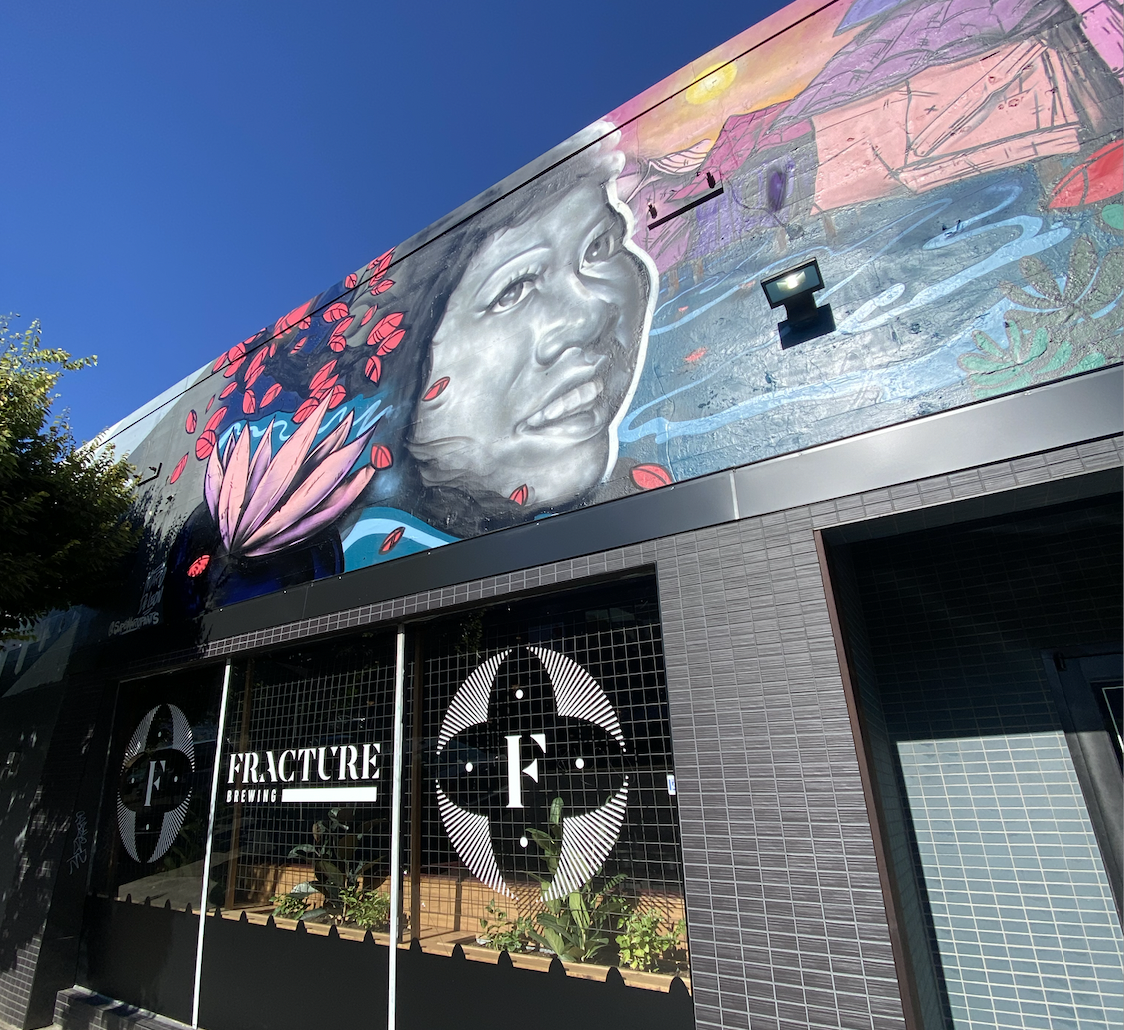 The new Fracture Brewing Taproom is opening as part of a new food cart pod, Lil' America, at the corner of SE 11th and SE Stark. Lil' America is a new concept from Win Win, a restaurant group that is part of the popular North Williams Chinese restaurant XLB.
Fracture Brewing Taproom is in its own separate building with Lil' America operating outside of it from Fracture's east facing wall. There is a door from the taproom that will lead patrons directly to the food cart pod so it'll be easy to mingle between the two businesses.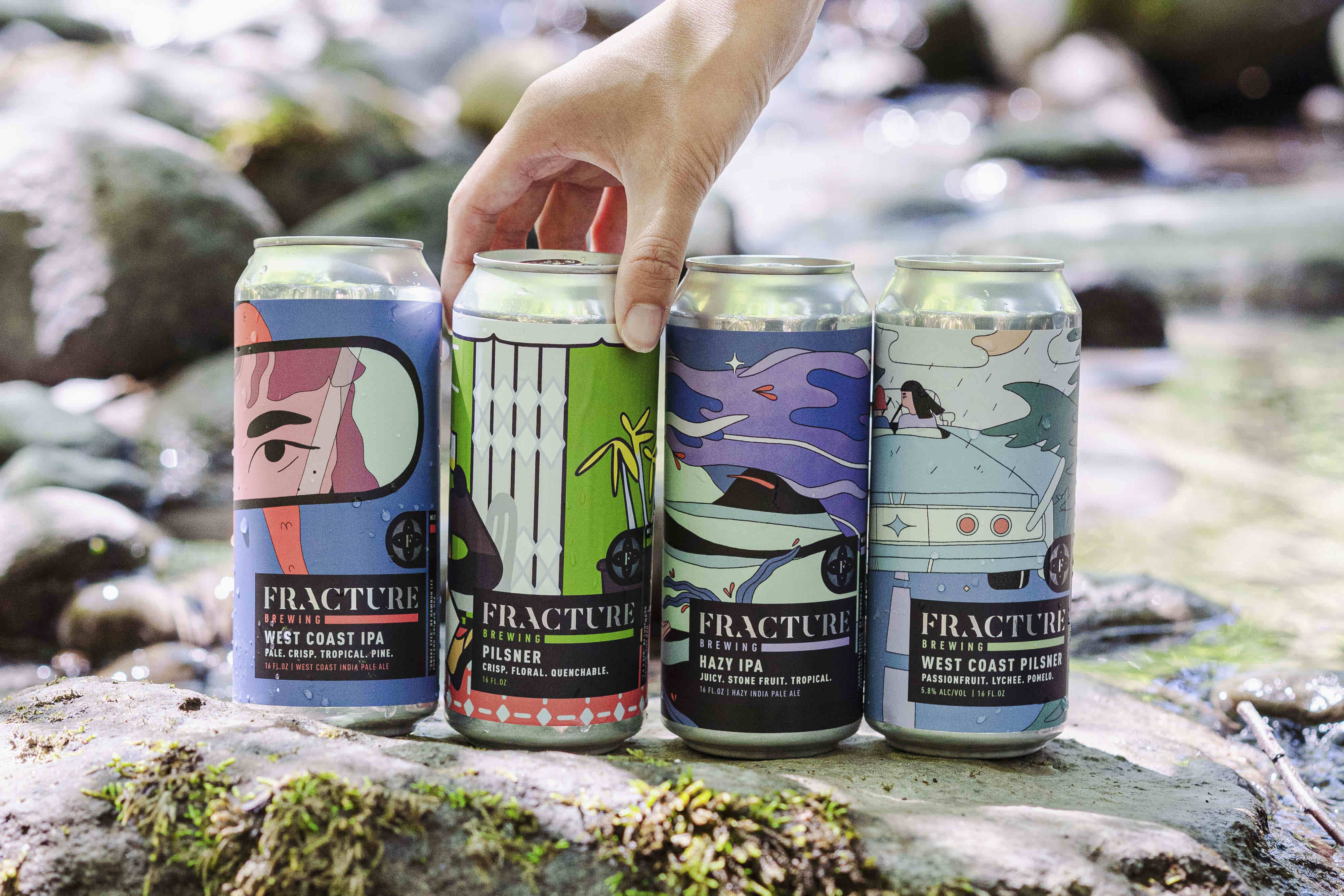 Being that the taproom is in a brick-and-mortar building, it allows for a more comfortable ambience, especially as we enter the winter months. The neighboring Lil' America will feature a wide array of dining options. This includes food carts like Hainanese chicken cart Hawker Station and Guyanese cart Bake on the Run.
For its debut today, Fracture Brewing will be serving all of its seasonal and flagship beers. Plus, Fracture will be serving a few collaboration beers, including Cold IPA with Brujos Brewing, English Dark Mild with Heart of Darkness, Right Side of the Bar Double IPA with New Zealand based Behemoth Brewing, and Bong Igloo Belgian Winter Warmer with Via Beer.
In addition to Darren's beers, Ny has created a cocktail menu for the taproom, including drinks like Pandan Daydream (a rum and coconut milk based cocktail with pandan) and Saigon Never Sleeps (mezcal, coffee liquor, creme de cacao).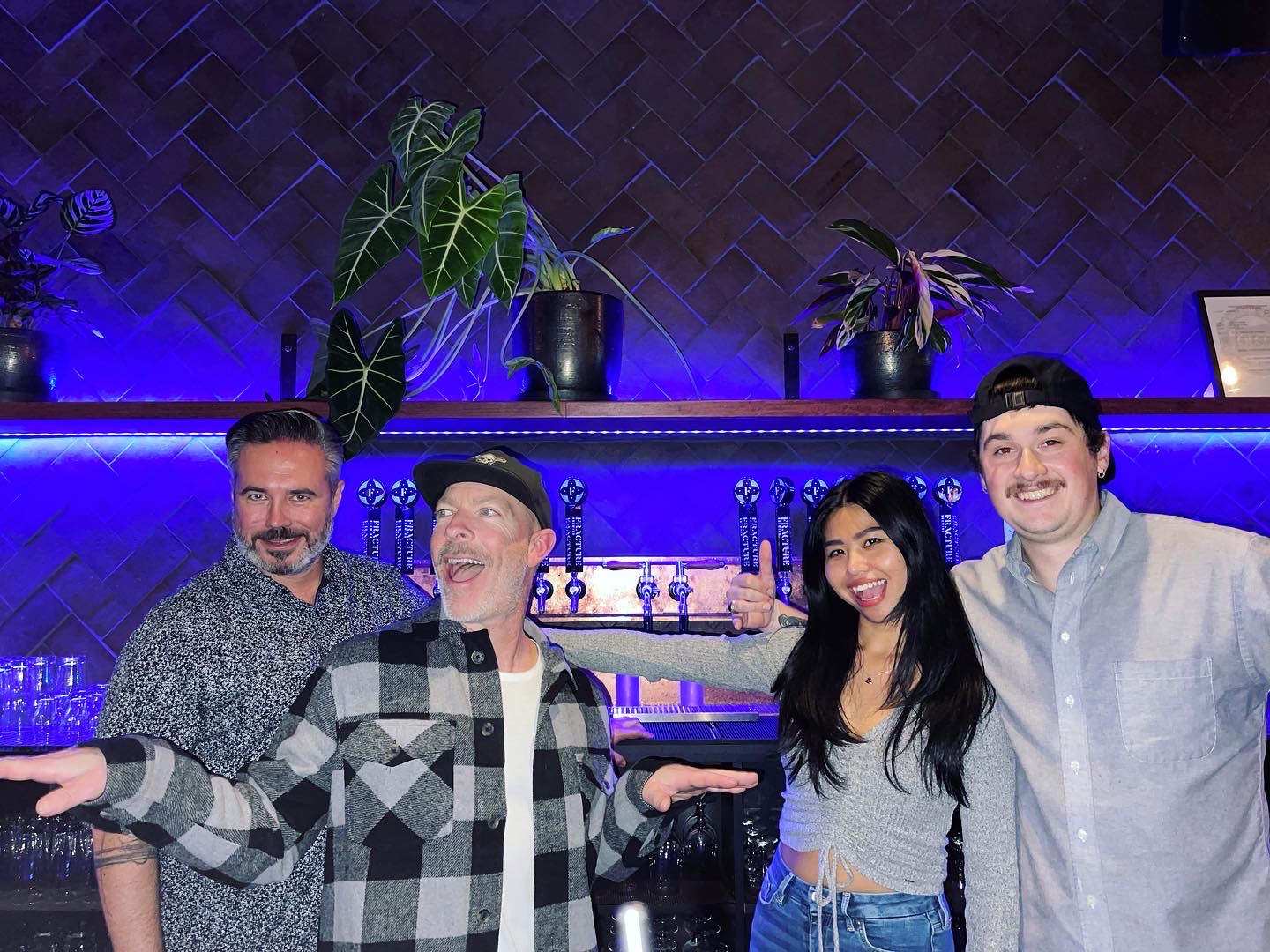 Darren and Ny met in Ny's hometown of Saigon, Vietnam while Darren worked at Heart of Darkness Brewing, then 7 Bridges Brewing. The two were married, then moved to Portland to pursue opening a brewery. The taproom exterior features a mural by Mario De Leon, featuring a portrait of Ny's mother. The interior wall is painted with the art of Hawnuh Lee, who created the piece for Fracture's collaboration beer label with Heart of Darkness.
This evening's Grand Opening begins at 4:00pm. Then DJ T-IN will be spinning hip hop and R&B tunes in the house from 7:00-10:00pm.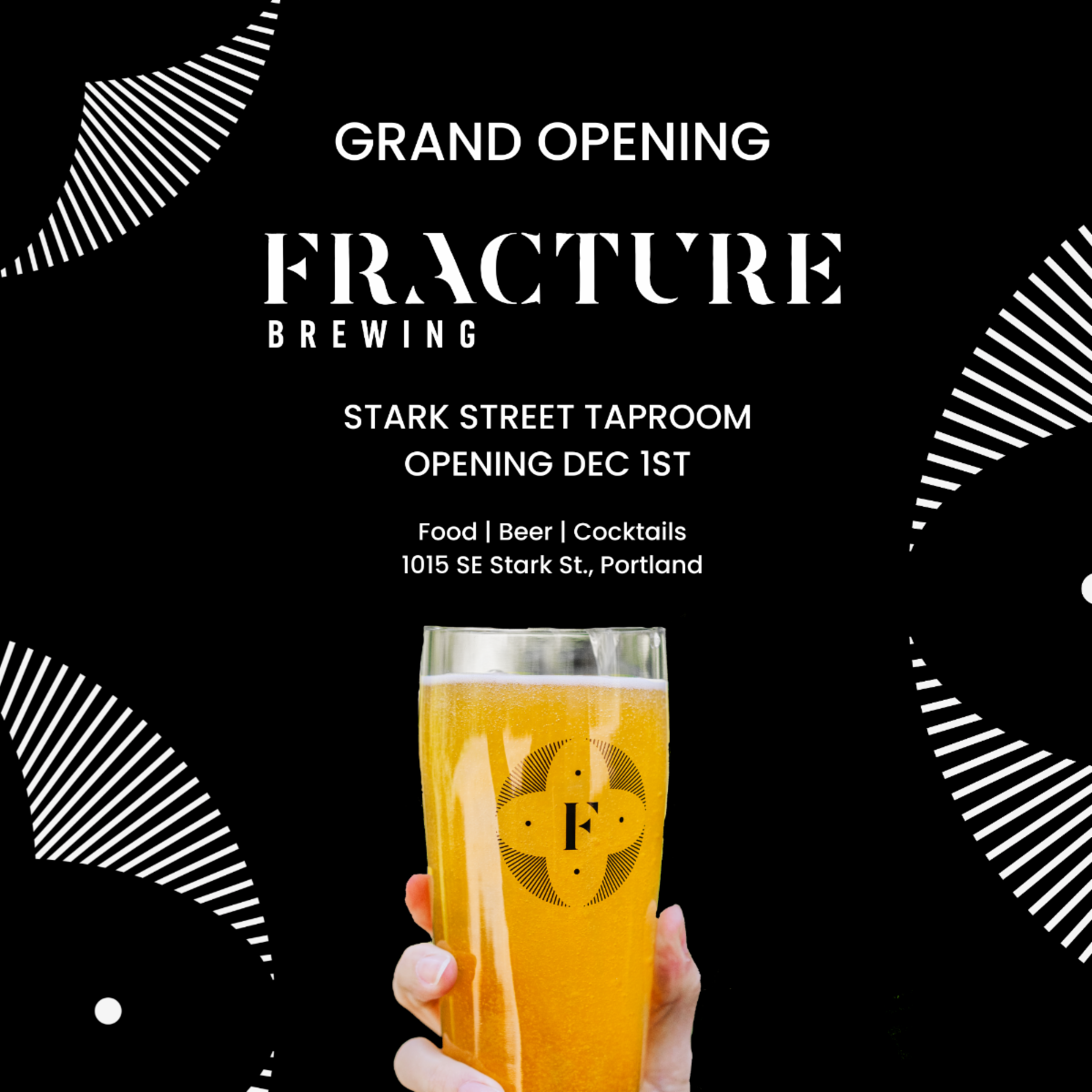 Hours for the new Fracture Brewing Taproom during its opening weekend, December 1-4, are from 4:00-11:00pm. Ongoing hours after this weekend are set to be 3:00-10:00pm from Sunday – Thursday and 3:00-Midnight from Friday – Saturday.
Fracture Brewing Taproom
1015 SE Stark St.
Portland OR 97214