Lots of new beers to try tonight, plus Portland Craft Beer Fest and Ecliptic Fruit Frenzy coming up: craft beer events for the week of June 30-July 6
|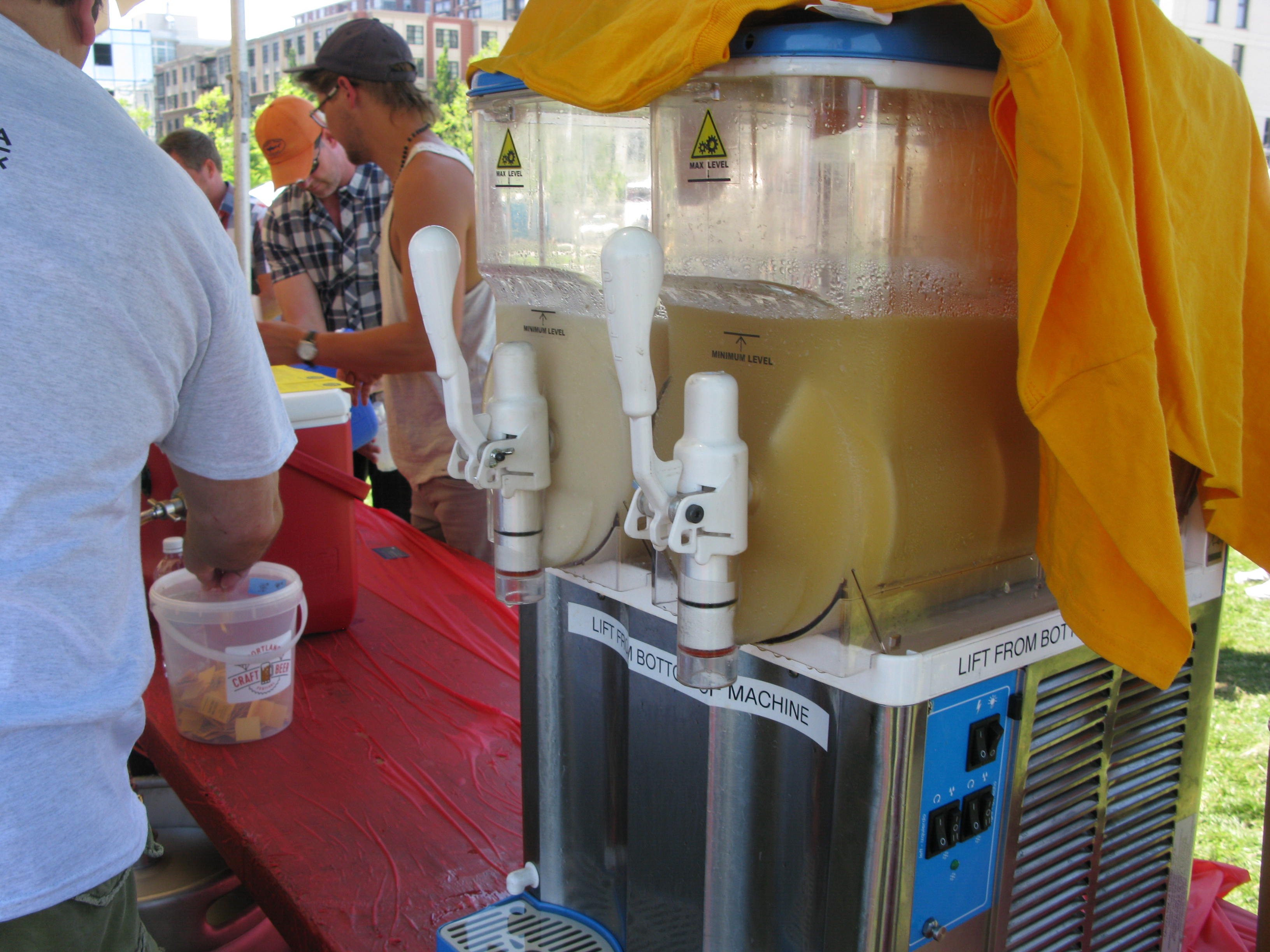 Lots of new beers to try tonight, plus Portland Craft Beer Fest and Ecliptic Fruit Frenzy coming up: craft beer events for the week of June 30-July 6.
Culmination Bottle Release party
5-9 p.m. Thursday June 30, The BeerMongers, 1125 S.E. Division St.;
Culmination won the 2016 Oregon Beer Awards Best New Brewery and they're releasing two more of their beers in bottle: Phaedrus IPA and Sour Flower Power, plus the Mongers will have several Culmination beers on draft.
Elysian Brewing Last Thursday Party
6 p.m. – Close Thursday June 30, Alberta Street Pub, 1036 NE Alberta St.; no cover.
The Elysian crew celebrates North East Portland's famous Alberta Street Last Thursday festivities and the end of June with Elysian beers, live music and a free photo booth. The Vinylogy DJ crew kicks it off on the patio, and The Pariahs take it to the stage and party til late. Also: great beers and food and a free photo booth.
54 40 Brewing/McPolander Cucumber Honeydew Release
6 – 9 p.m. Thursday June 30, Saraveza, 1004 N. Killingsworth St.;
This is more of a reprise than a release but if you didn't get to try this beer at the Portland Fruit Beer Festival, here's your chance and it should be a wonderful refreshing beer thanks to the efforts of Jen and Jeremie, a talented husband-and-wife team of homebrewers and of 54 40's Bolt Minister, one of the best brewers in the region. Here's what they sent along concerning the beer: Cucumber-Honeydew Bright Ale
5.0% , 12 IBU
Brewed with nearly 400 lbs of honeydew melon and more than 100 cucumbers, the resulting fruit beer is crisp and refreshing with a wonderful bright cucumber aroma and flavor with hints of honeydew…
Portland Craft Beer Festival
4 -10 p.m. Friday July 1, 2 -10 p.m. Saturday July 2, Noon – 7 p.m. Sunday July 3, The Fields Park, NW 11th Ave. & Overton St.; $25 includes mug and 10 tix. Cash only; two ATMs onsite. Friday and Saturday are 21 and over only, ID required. Sunday is family day.
This festival features more than 90 Portland-made beers, meads, ciders and wine in a lovely outdoor setting, though last year was so hot that I spent most of the fest in the providentially supplied mister tents, making brief forays into the bright sun for more beer. Still, it was one of my favorite festivals of the year and this year, with more moderate weather, should be even better.
Along with the impressive roster of beers and ciders, there will be table tennis with Pips and Bounce, a beer writers booth sponsored by the Multnomah County Library, food vendors such as The Dump Truck. Oregon Deli Co, Pig Sauce Co, Tastebud Pizza, and Urban German, plus Hot Lips soda, Munchy's Magnificent Kettle Korn & Krave Jerky. Sunday is Family Day – PCBF will be open to all ages with no charge for kids. They'll start the day with an 11 a.m. yoga class for children and adults, prior to beer pouring at noon. There will be a children's market with a variety of crafts created by kids, face painting and more.
Attendees are encouraged to take MAX or the Portland Streetcar, pedi-cabs will be available for hire and the fest is partnering with Uber for safe rides to and from the festival. There'll also be a bike corral with racks, sponsored by Bike Gallery. Don't forget a lock…
Ecliptic Brewing's  July Fourth Fruit Fest Frenzy
11 am-10: pm Monday July 4, Ecliptic Brewing, 825 N. Cook St.;
There will be no shortage of cookouts and parties on the Fourth, most accompanied by lots of cold beer, but none, safe to say, by beer such as you'll find at Ecliptic's JF4: 10 Ecliptic-brewed fruit beers, made with a variety of fruit including peach, mango, blackberry, blood orange, and more and with some rare, barrel-aged fruit beers included in the mix. All beers will be tapped at 11 am with the barrel-aged beers made available in a limited quantity until they run out. The fruit beers will be poured individually or as part of two designated flights to allow people to try all the beers. There will be no cover charge or ticket required.
Here's the list:
Zenith Grapefruit Gose
Callisto Tripel with Blackcurrants
Ecliptic+Worthy Hopservatory Tropical Imperial IPA with Mango
Blood Moon India Session Ale with Blood Orange and Lime Zest
XPEC 44 Peach Sour Ale
UltraViolet Blackberry Sour Ale
Wine Barrel-Aged UltraViolet Blackberry Sour Ale
Rye Barrel-Aged UltraViolet Blackberry Sour Ale
Ecliptic+Cigar City Ellipsing the Sun (aged in Sauvignon Blanc wine barrels)
Wine Barrel-Aged Strawberry Moon Sour Ale with Plums
Beer, BBQ & Fireworks at Altabira City Tavern
6 p.m. Monday July 4, Altabira City Tavern, 1021 N.E. Grand Ave. $64, not including beverages and tip, Reservations: 503-963-3600.
The recently opened Altabira has one of Portland's best rooftops for this summer's 4th of July fireworks display, and their inaugural Fireworks and BBQ Dinner event includes a four-course American BBQ menu from chef Luis Escorcia and front row seats to the spectacular downtown Portland fireworks display. Wine and beer pairings will be available for an additional fee.