The Beer Here – Craft Beer Events for Memorial Day Weekend 2018
|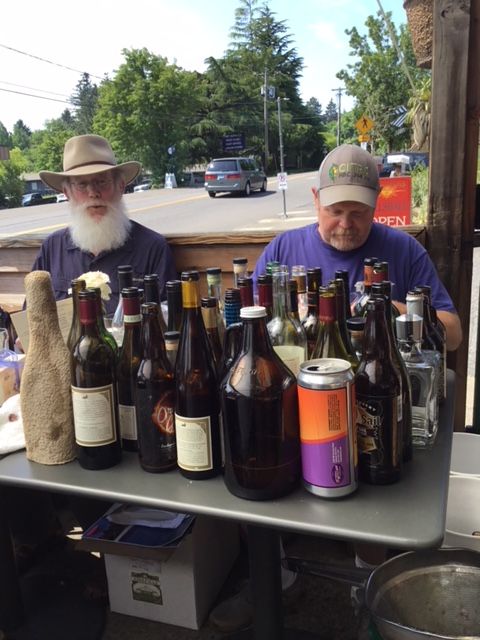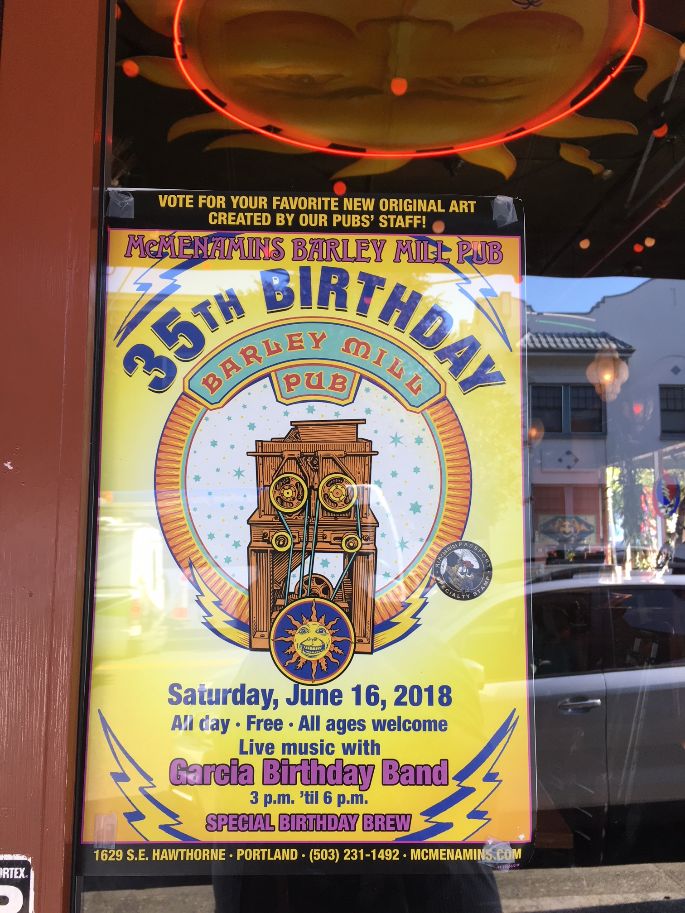 We enter this extended Memorial Day Weekend with many beer events in and around the Portland area. Look for events with Reverend Nat's and Alesong Brewing at The Upper Lip, Sixpoint at Belmont Station, Hopworks, and a Coin Toss and Bent Shovel collaboration beer.
Padre Nat's Tepache Blending Night
5-8 pm, Thursday May 24, The Upper Lip, 720 SW Ankeny St;
As part of its fifth anniversary celebration, the Upper Lip hosts a special blending event featuring Reverend Nat's Tepache, the fruity, fermented pineapple drink designed to blend with other beverages — so they've created a draft list of fun beers (and one cider) that allow you to play mixologist.
Alesmith Sublime Mexican Lager
Saint Archer Single Hop Mandarina Pale
Ballast Point Grapefruit Sculpin IPA
De Ranke XX Bitter Belgian Golden Ale
Prairie Paradise Imperial Stout w/ coconut, vanilla
Sixpoint Citrus Jammer Lemon-Lime Gose
Sixpoint Tasting with Shane Welch
5-8 pm, Thursday May 24, Belmont Station, 4500 SE Stark St.;  ( Belmont Station will be open during regular business hours during the Memorial Day weekend for all your beer-drinking needs… )
Shane Welch, owner of Sixpoint Brewery in Brooklyn, will be on hand to share samples of an extensive lineup of his delicious Sixpoint beers, including:
Puff Hazy DIPA (fresh from the brewery)
Alpenflo Munich Helles Lager
Bengali IPA
Citrus Jammer Gose
The Crisp Pilsner
Jammer Gose
Lo-Res Session IPA
Barrel-Aged Righteous Rye Ale
Plenty of cans will be available to take home…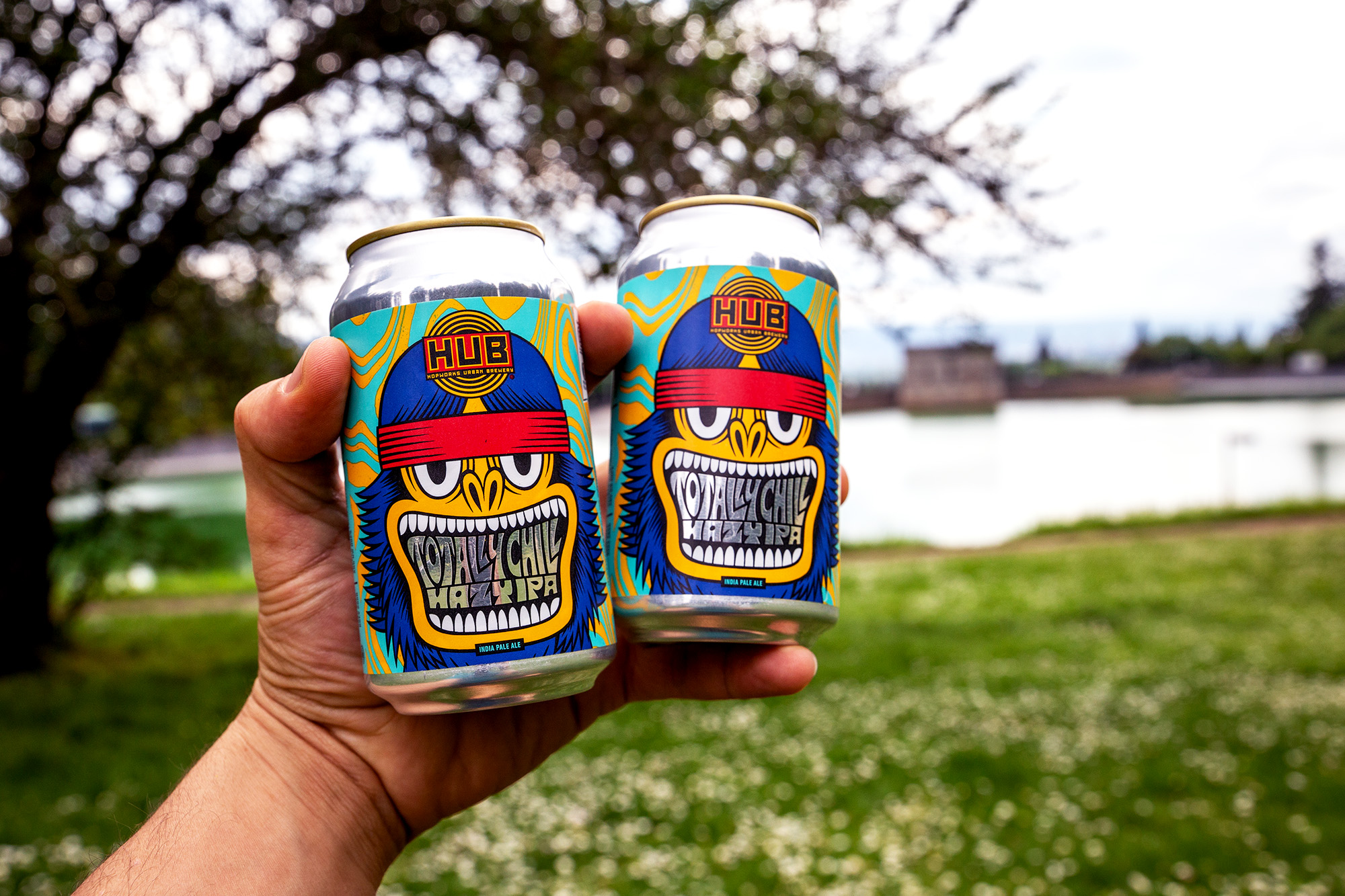 Hopworks Totally Chill Hazy IPA Release  
5 pm Friday May 25, all Hopworks pubs: Hopworks Urban Brewery,/ 2944 SE Powell Blvd.; Hopworks BikeBar, 3947 N. Williams Ave; Hopworks Urban Brewery Vancouver, 17707 SE Mill Plain Blvd. Vancouver, Wash.;
Totally Chill Hazy IPA is the newest rotating beer in HUB's seasonal lineup, and will be released Friday in 12oz 6-pack cans, on draft at all three HUB pubs, and for distribution throughout the Northwest. Totally Chill comes loaded with a bouquet of pineapple and ripe mango from Azacca, Mosaic, and El Dorado hops. Brewed with generous amounts of oats, wheat and barley, Totally Chill has a thick and cloudy appearance, fluffy mouthfeel, and a blast of refreshing, juicy and tropical tasting hops. During fresh hop season, Fresh Hop Totally Chill will appear momentarily before being replaced for the season by Abominable Winter Ale. It's one of several new hazy IPAs that have come from the brewhouse at Hopworks. With a rotating series that has included Chill Murray, Sunset Fuel, Destroyah and others, HUB clearly embraces the haze so much so that their SE Portland brewpub boasted seven different hazy IPAs on tap at the same time…
Take This Job and Shovel Wit Release Parties
5-8 pm Friday, May 25, Coin Toss Brewing, 14214 Fir St. Oregon City; Noon-8 pm Saturday May 26, Bent Shovel Brewing ,21678 S Latourette Rd, Oregon City;
Brewery founders Tim Hohl of Coin Toss Brewing and Rick Strauss of Bent Shovel Brewing each left longtime jobs in the corporate world earlier this year to run their breweries full time and they're celebrating with a beer collaboration — a Belgian Wit brewed with orange peel, coriander and blood orange puree, appropriately named "Toss This Job And Shovel Wit." (Yes, Johnny Paycheck might groan a bit at the tortuous pun, but he'd probably like the beer…) Brewed with Belgian Pilsner and wheat malts and lightly hopped with Hallertau, the beer is 5 percent ABV and 18 IBU and will be released at both breweries this weekend.
Rogue Garage Sale, Military Mondays, Condor Ale
Rogue holds its annual garage sale Memorial Day weekend at World HQ kitty-corner from the Rogue Eastside Pub this weekend, plus, starting Memorial Day, it institutes Military Mondays at all locations when service members can enjoy Rogue pints for just $2. Also: Rogue Condor Ale is now on draft at the Oregon Zoo and Rogue Pubs and also available in 22-oz. bottles and the brewery assures us that no condors were harmed — in fact conservation efforts were aided — in the making of this new beer…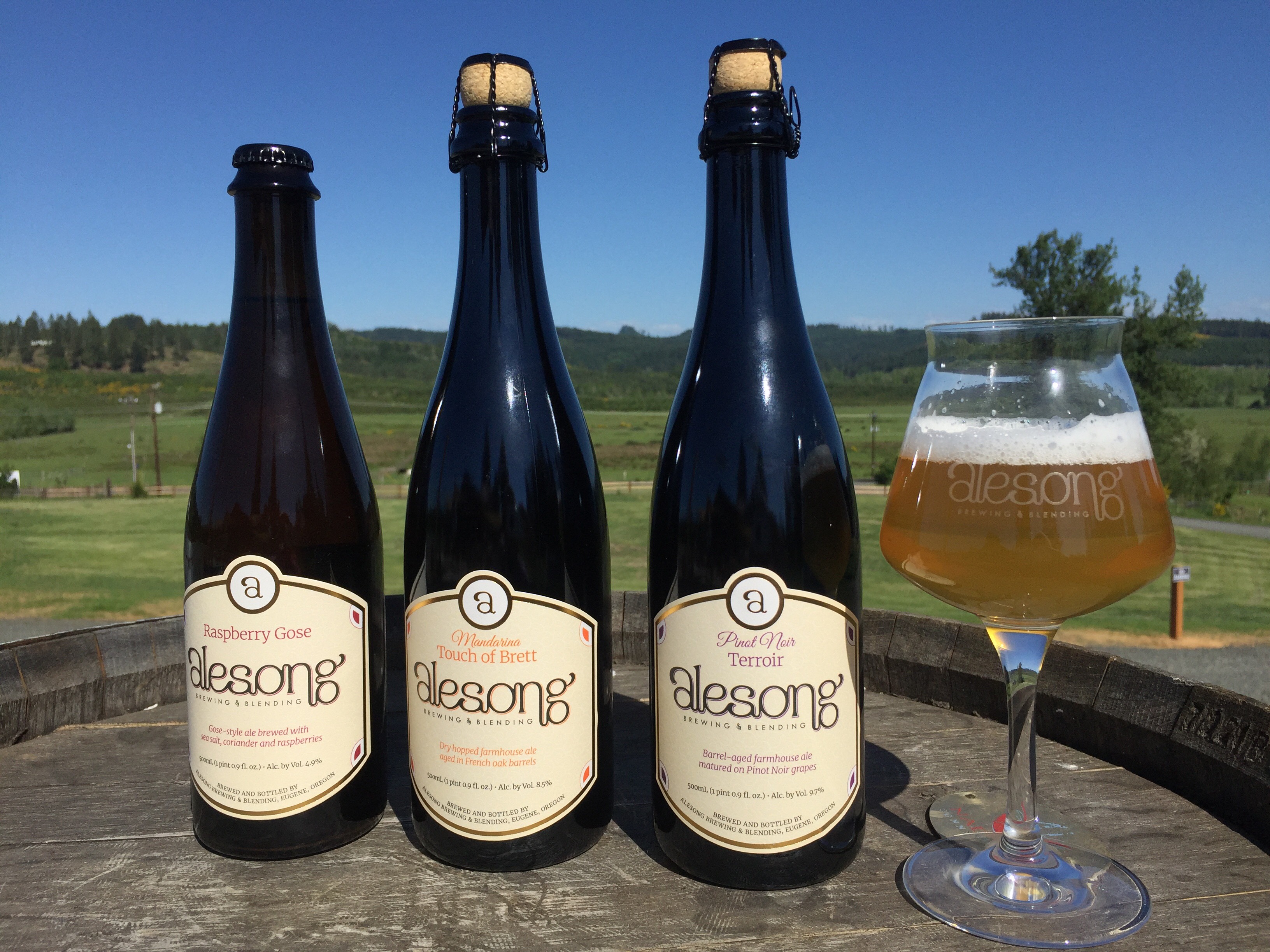 An Evening with Alesong
4-8 pm, Wednesday May 30, The Upper Lip, 720 SW Ankeny St;
The crew at Alesong thought it'd be nice to save their Portland club members a drive and have a local spot in the city to pick up their just-finished beers. And since they'll be in town with bar full of obvious Alesong fans, the Upper Lip crew thought it'd be cool to invite everybody to try some of their new releases as part of fifth anniversary festivities. Expect limited food pairings and a chance to chat with the Alesong team.