The Beer Here – Space Tacos, Rogue Redux, & Beer Events for the Week of April 5th
|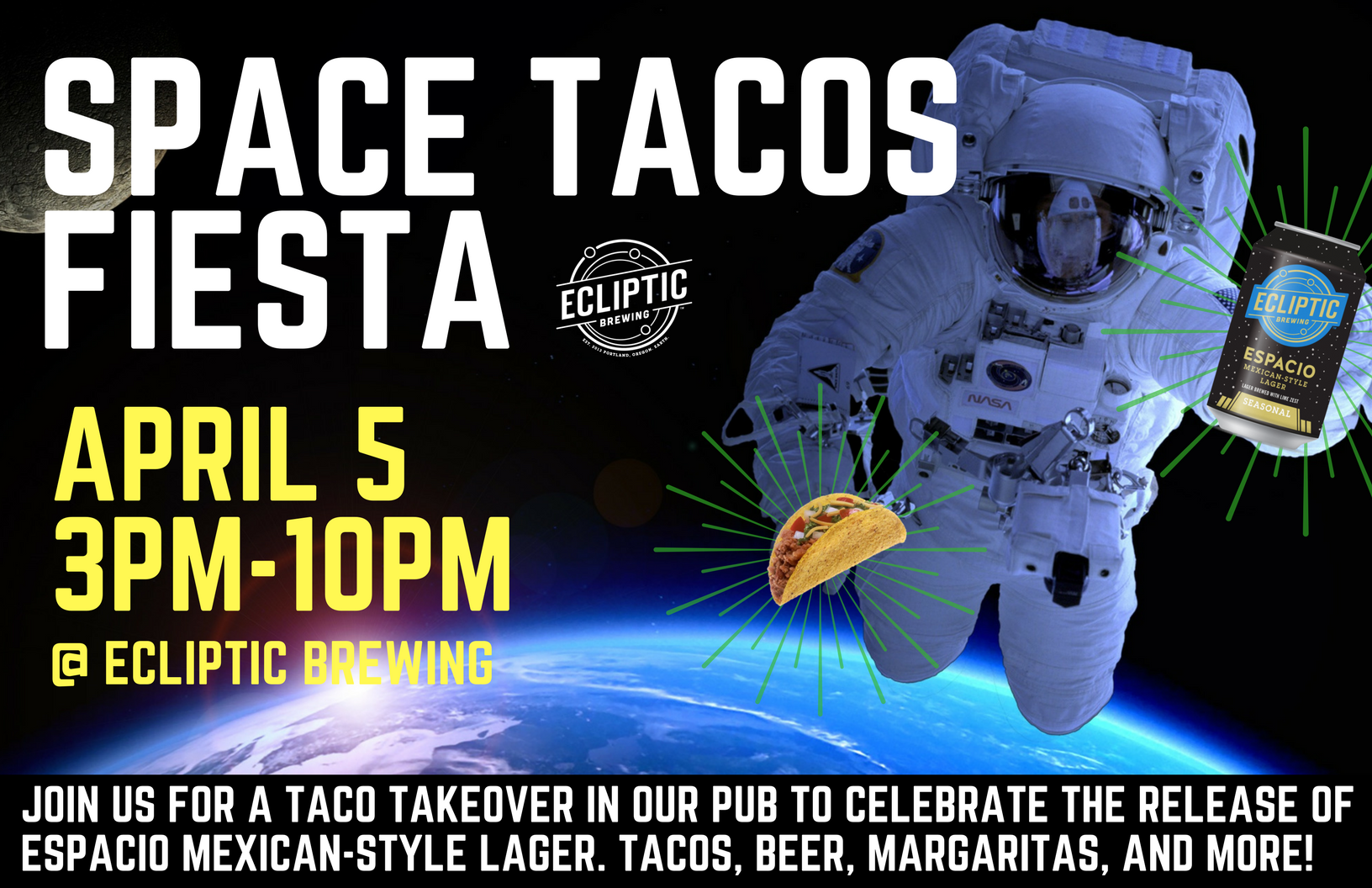 Space Tacos, Bad Precedent Release, Rogue Redux, beerthdays and more; Beer Events for the week of April 5, 2018.
Space Tacos Fiesta/Espacio Mexican-Style Lager Release Party
5 pm Thursday Apr. 05, Ecliptic Brewing, 825 N. Cook St.;
Originally brewed for the 2017 Oregon Brewers Festival, Espacio Mexican-Style Lager with Lime Zest returns as an official part of the Ecliptic Brewing Seasonal Series line-up. To celebrate the release of the beer Ecliptic will host a Space Tacos Fiesta at the pub featuring a taco takeover and more.
Pelican Tap Takeover
5 pm Thursday Apr. 05, The Civic Taproom, 621 SW 19th Ave.;
Lotsa Pelicans on tap, including Beak Bender IPA, Abuelas Casita Stout, Dark Hearted Blonde and Citracumulus Pale Ale.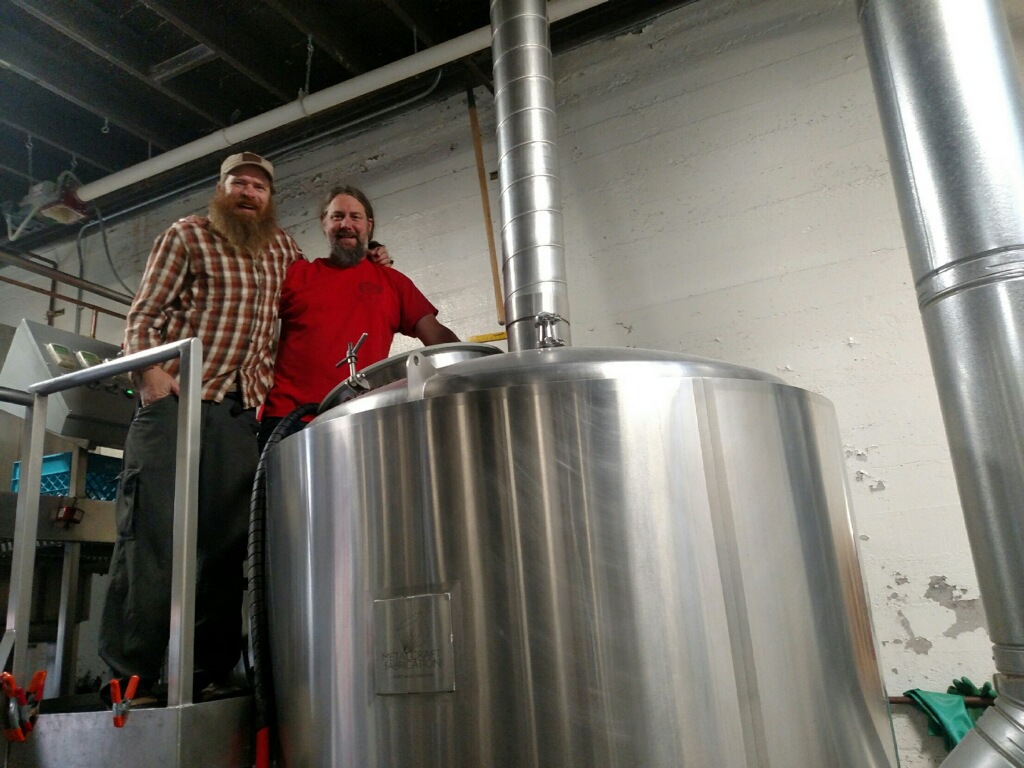 Bad Precedent II Release
6 p.m. Friday Apr. 06, Lombard Public House, 7227 N Lombard St.;
Yes, it takes a bit of doing to get to Brian Koch's cozy little pub, but the effort is richly repaid, especially with Bad Precedent II Vienna Lager on tap. Carston Haney of the late lamented Ross Island Brewing, and Burnside's Chip Conlon brewed the first one last year after America got the DTs, and the lovely, subtly malty beer gave us blueback Oregonians something to brighten the days and weeks during the gathering shitstorm, until it ran out…It's back again and you might want to plan on a pint or two at the release party or Burnside Brewing, where it'll be on tap until it's not…and I expect to help hasten that depletion, as this is one of my favorite beers styles and renditions…the chief exec, not so much…
Rogue Pearl Pub Reopens
5 p.m. Thursday, April 5, Rogue Pearl Pub, 1339 NW Flanders St.;
Join Rogue for the grand reopening of their newly remodeled Pearl Public House for a party that includes 40 World Class ales, lagers, ciders and sodas on tap; two wines on tap; Complimentary bites from the new menu; samples of Rogue beer; music by DJ Cesar; and a visit from Rogue Nation President Big Al and the Rogue Caravan…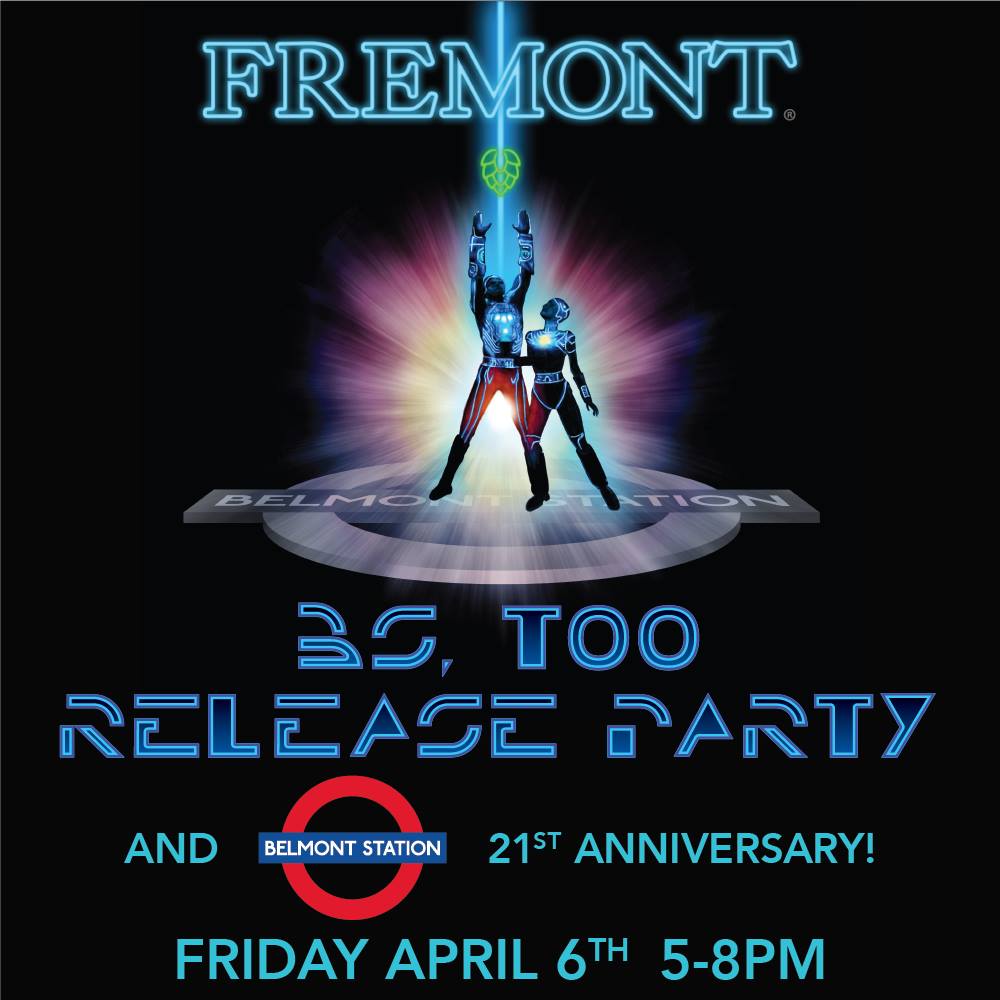 Belmont Station's 21st
Friday Apr. 6 all day, Belmont Station, 4500 SE Stark St.;
The station crew plans to party like it's 1997 — the year Joy and Don opened the place. The party includes the release of this year's birthday beer, BS Too, a hazy IPA from Fremont Brewing in Seattle and worthy successor to last years anniversary beer, Fremont BS, which was so popular that they wanted to reformulate it a bit and offer it for our 21st. They'll be selling it in the bottle shop, and it will also be on tap in recently remodeled Biercafe. Plus, each of the staff got to pick a beer to go on tap, so you know the draft list will be outstanding.
Happy BEERthday Beervana Tours
2-6 pm Sunday April 8, Royale Brewing Company, 55 NE Farragut St,; Free shuttle picking up every 30 min at SE Growler Guys (816 SE 8th Ave), all ages, no RSVP required.
Beervana has been showing off Beer City USA to appreciative beer tourists for seven years now and they're celebrating with a party that that includes live music, games, food, beer and more, plus info on a whole new set of tours…in 2011 BREWVANA hosted the inaugural tour on Friday, April 8th visiting four locations: Cascade Brewing, Green Dragon/ Buckman Botanical Brewery (now Rogue Eastside), Laurelwood Brewing Company and Upright Brewing. Lisa Morrison (the beer goddess) was talked into hopping on the bus at the 2nd location and reading from her book Craft Beers of the Pacific Northwest while guests enjoyed lunch. Brewmaster Chad Kennedy and Shane Watterson served specialty beers out of the walk in cooler.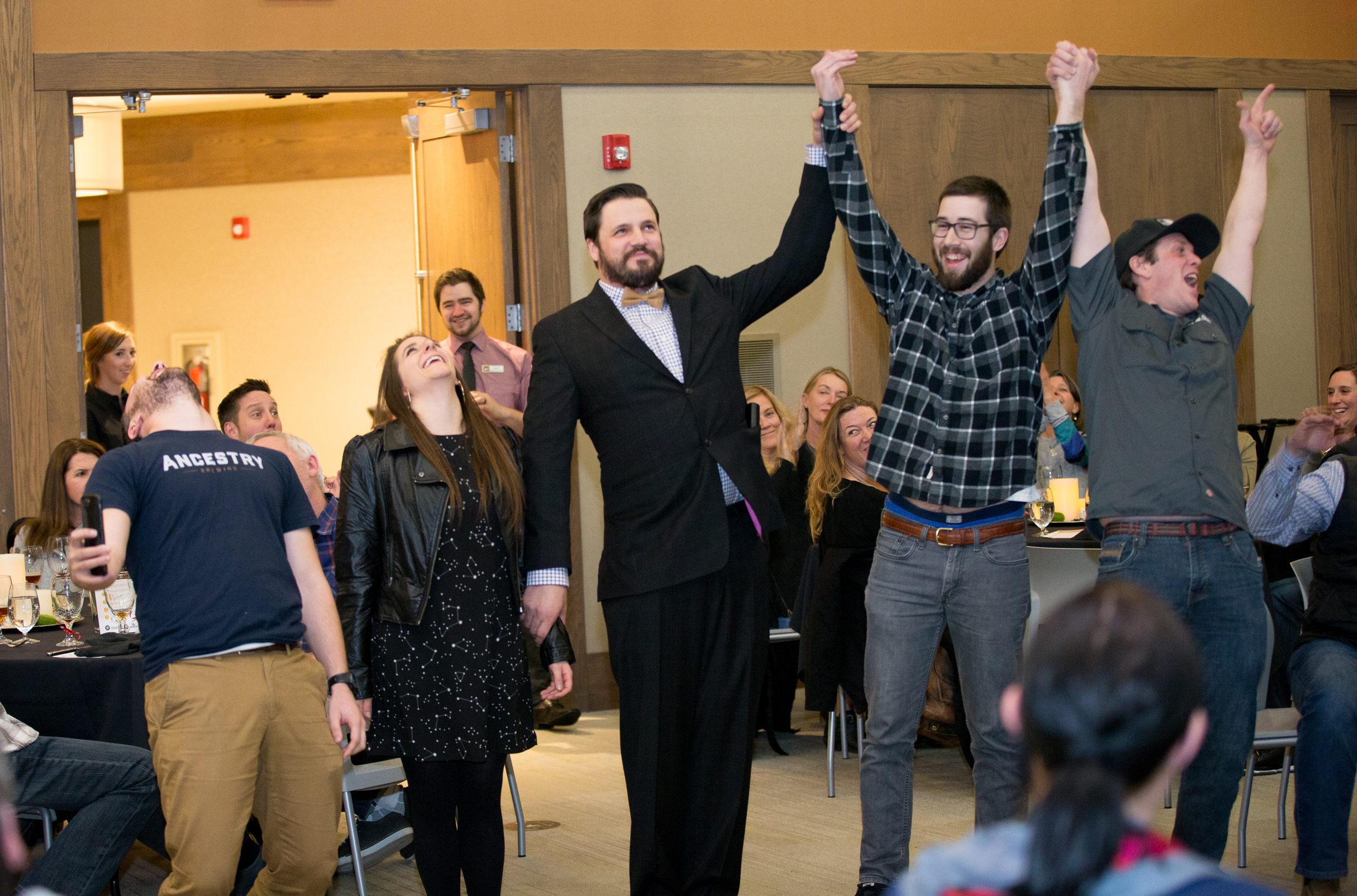 Tetherow's Annual Brewery Smackdown Pairing Competition Series
5:30 p.m. Wednesday April 11, Tethrow Event Pavilion, 61240 Skyline Ranch Rd, Bend; $69 per person, room specials at 855.821.9753.
Reigning champs Silver Moon and Crux will go head-to-head against Sunriver and GoodLife for the second Brewery Smackdown of the season. This time, two of Central Oregon's finest breweries will battle to take home the title. In the Bend vs. Bend pairing competition, Silver Moon and Crux will enter the ring with Sunriver and GoodLife. Tetherow chefs meet with brewers to sample the menu and select which beer pair best with each dish. Over the course of five rounds, it's up to guests, brewers and distributors to crown a winner. Each guest receives a dish prepared by Tetherow's culinary team and two blind beer tasters. After each course, they select the beer that pairs best with the dish and the winners will go head to head against a new set of breweries at next year's event.