The Big Legrowlski Celebrates One Year
|
One of the hidden craft beer gems of Portland's Pearl District, The Big Legrowlski is set to celebrate its 1st Anniversary on Saturday, August 15. The Big Legrowlski was founded a year ago in August when former Australian, Brendan Jones, opened his new craft beer bar located about equal distance in between Bailey's Taproom and Deschutes Brewery and Public House.
When The Big Legrowlski first opened last year, the beer bar featured 15 rotating taps but since its expansion to the neighboring business unit next door the tap selection has increased to 18 and the space nearly doubled. Jones also added a very limited food menu that consists of light snacks such as popcorn, bagel chips, pickles, cheese plates, ploughman's plate, beer brat, and in honor of his homeland, vegemite.
For The Big Legrowlski's 1st Anniversary on August 15, the festivities will begin at 7:00pm and will last until close that is normally around midnight. For those that arrive dressed in character, of the movie that has a very similar name, they will receive $2.00 pints all night long. There will also be a costume contest, live DJ, door prizes, movie screening and mini White Russians all to honor the beer bar's namesake.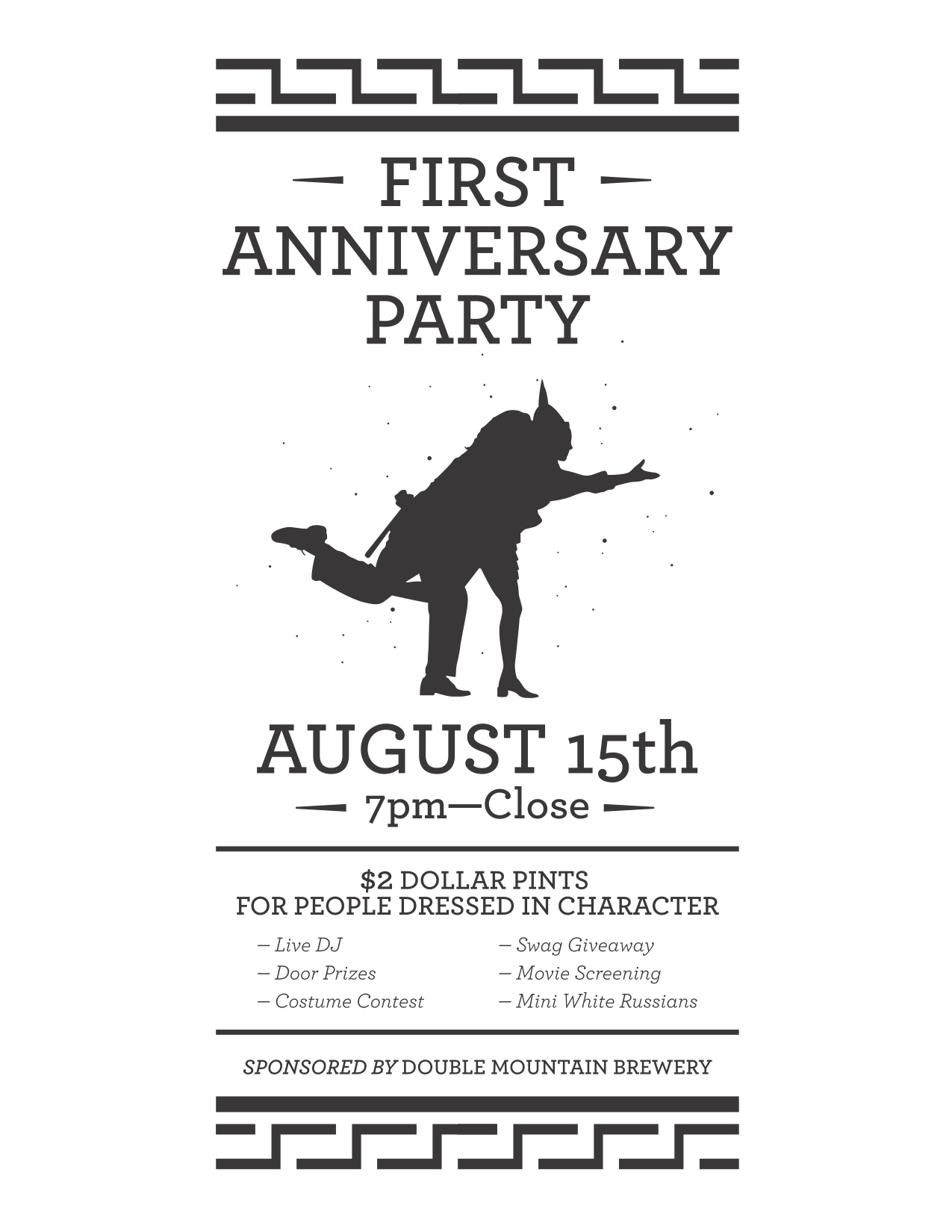 The Big Legrowlski
812 NW Couch St.
Portland, OR 97209