Your week in craft beer for January 8-14, 2016
|
Upright Brewing owner brewer Alex Ganum recently gathered Portland beer writers and bloggers to taste two new Cherry wild ales that have been in the works for over a year and will soon be released in bottles. Here's the brewery's take on those beers:
Hearts' Beat was brewed first using Chelan cherries from Baird Family Orchards. Those are very dark and intense, so the route on that beer was to showcase the fruit above all else. To achieve that, we started with our usual process of using a very basic grist with aged hops for minimal bitterness, then ran the wort directly into eight casks that contained over 100 pounds of fruit in each. A blend of two different brettanomyces strains with some lactobacillus was added and the barrels sat for one year before blending and bottle conditioning which began in July of this year. The high tannin level lends the beer a distinct edge that holds up well against the acidity, and the amount of fruit makes the beer drink much like a cherry wine, a character that is enhanced at cellar temp over typical beer serving temperature. The Hearts' Beat is not intended to mimic Belgian Kriek or any defined style, but rather to follow in the path of Fantasia as a beer combining elements of Belgian lambics, saisons, and our own whims.
Shades also uses cherries from Baird – Rainiers, which don't alter the color of the beer. This is deceiving because it's loaded with fruit flavorks to the addition of more than 100 pounds per each of the six barrels brewed. We used two different lots of cherries, one notably sweet and the other tart, and inoculated the casks with three different brettanomyces strains. The beer was aged and conditioned just like the Hearts' Beat, but we pushed the brett to produce a funkier aromatic profile with a bit more acidity. Both beers are named after a Charles Mingus composition from his album "The Black Saint and Sinner Lady". They are set to be released together as soon as we finish the labels, with most allocated to the brewery tasting room.
Now onto the week's events….
Fourth Annual IPA Month
Through Jan 31, Hawthorne Hophouse, 4141 S.E. Hawthorne Blvd. & 15th Ave. Hophouse, 1517 Northeast Brazee St.; $12 per entry.
During the month of January, Hophouse patrons will taste and vote to determine Oregon's Top IPA, choosing from among a dozen of Oregon's most popular IPAs on tap, Hophouse staff and patrons chose their favorite IPAs and balanced the list with some old stalwarts like Workhorse and some new beers such as Drinking Horse to winnow the list of 40 Oregon IPAs down to a deserving dozen, including:
pFriem IPA
Ex Novo Eliot IPA
Boneyard RPM
Breakside IPA
Buoy IPA
Barley Browns Pallet Jack
Gigantic IPA
Crux Cast Out IPA
Laurelwood Workhorse
Ft George Vortex
Double Mountain Hop Lava
Drinking Horse IPA
Pick your favorite (blind) and match the beers you think you know with a list, and the best beer tasters win prizes. You'll get a flight of six IPAs and a list of all six including the hop varietals used in each. You may get to smell-test some dried hops. You try to match the beers with the list. Then you get a second flight, and repeat with a second list. Get 10-12 matches right, you get a free mug club membership, with lesser prizes awarded as the contest progresses, if you get a score of 7 or higher.
All lists will be graded at the end of each week. You'll learn how many you got right, and if you earned a prize. Prizes include t-shirts, mug club memberships, growlers, gift cards, etc. You can enter multiple times, too.
Meet Boneyard's Tony Lawrence
6-9 p.m. Monday Jan. 11, Concordia Alehouse, 3276 N.E. Killingsworth St.;
Boneyard probably brews more of Oregon's favorite IPAs than anyone west of Baker City and Barley Brown's, and this is your chance to meet the man behind the beers, take home some swag and sample beers such as Bonafide, RPM, Skunkape and Venom IIPA, plus a surprise pour or two…
Terry Porter American Style Porter Release
5:30-7:30 p.m. Wednesday Jan. 13, Gilgamesh Brewing, 2065 Madrona Avenue SE, Salem;
Join former Trail Blazer Terry Porter for the release party and bottle signing of his namesake beer, a collaboration by Gilgamesh Brewing, Porter and Columbia Distributing. The former NBA point guard and the Salem brewery teamed up to create a limited-edition craft beer to help raise money for the Doernbecher Children's Hospital Foundation.
For each 22oz. bottle sold, Gilgamesh and Columbia Distributing will donate $2 to the foundation, and $40 for every half-barrel keg sold in bars and restaurants across Oregon. At Gilgamesh, $1 will be donated for every Terry Porter pint sold in the restaurant, and $2 during Blazer games. 20 IBU, 6.3 percent
On tap at Gilgamesh Brewing and in bars across Oregon and in 22-ounce bottles throughout Oregon; Featured at Roth's Fresh Markets and New Seasons Markets Mid-January through April.
Perennial Tap Takeover
Wednesday Jan 13, Hop & Vine, 1914 N. Killingsworth St.;
Taste some of the unique and rare offerings from Perennial Brewing, the real pride of St. Louis in a special all-day, draft-only event.
On tap:
Abraxus – imperial stout with cacao nibs, ancho chiles, & cinnamon
Jack Rose – a cocktail-inspired beer, with apple, pomegranate, & lime
Owen – 100% foudre fermented saison w/ brett
Meriwether – a collabo with The Commons, a saison fermented with a blend of both breweries' house yeasts.
Almanac Tap Takeover
6-9 p.m. Wednesday Jan 13, NWIPA, 6350 S.E. Foster Rd.;
The N-Dubs crew is bringing in the unique farm to barrel beers from San Francisco's Almanac Brewing, including Horchata Almond Milk Stout, Blueberry Sour, IPA and more. American Cocina may make an appearance as well….
Hopside Down IPL Release Party
6-8 p.m. Thrursday Jan. 14, Widmer Brothers Brewing Pub, 955 N. Russell St.;
Widmer celebrates its spring offering, Hopside Down India Pale Lager (IPL). This is the third release of Hopside Down, which began life as the best-selling release in the Rotator IPA Series and is the brewery's spring seasonal for the second year. Hopside Down IPL combines the hoppiness of a traditional IPA, with the clean character and finish of a cold-fermented lager. The approachable style captures the essence of spring with a blend of a crisp lager and the hoppy aroma and flavor of an IPA.
"Spring is a really interesting season in the beer industry," said Rob Widmer, "there are no clear parameters in the spring, and you'll see a wide variety of seasonal styles from different brewers – from porters and dark lagers to saisons and IPAs. We feel like Hopside Down IPL does a great job of representing the season as a hybrid of styles. The beer is a crisp lager with a bready malt heft, a moderate ABV, and big floral hop aroma and flavor."
The launch party features Hopside Down being poured side-by-side with fresh-hop infused Hopside Down, which will be running through Randalls filled with different hop varietals. Partygoers will be able to try these different varieties to taste the effects of different types of hops on the base beer.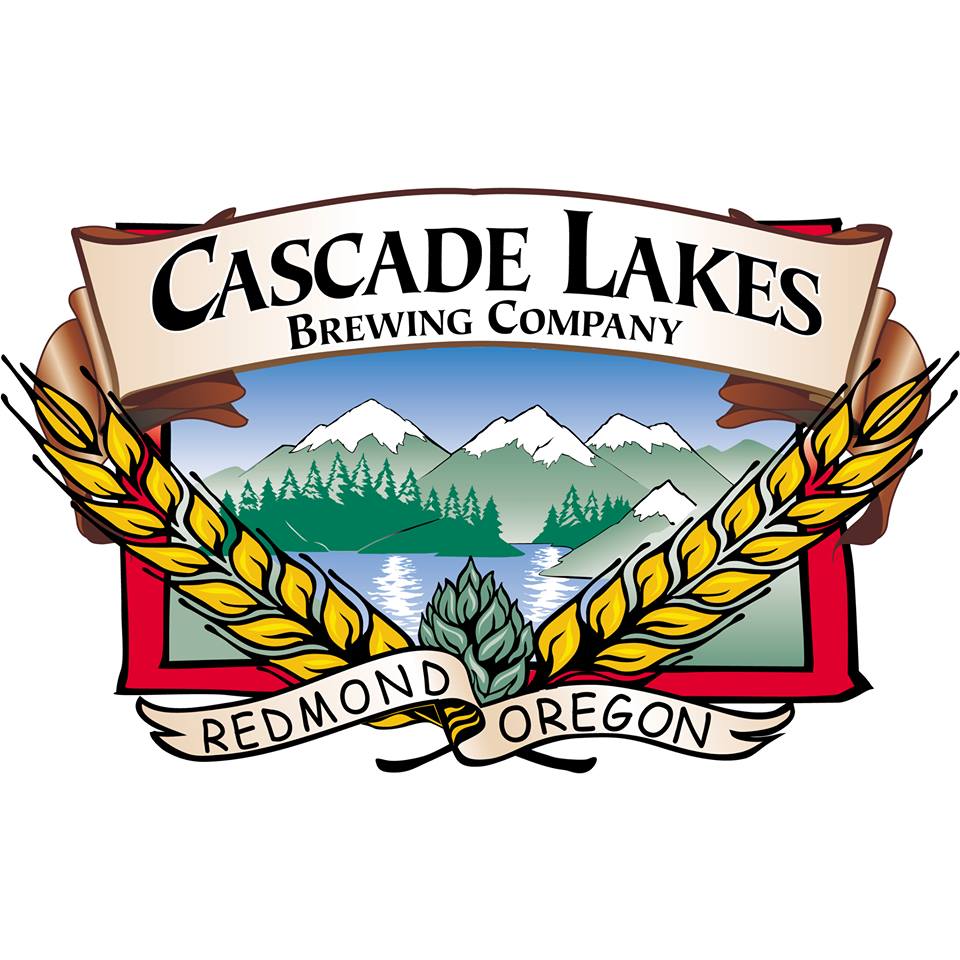 Meet the Cascade Lakes Brewer
5 p.m. Thursday Jan 14, Green Dragon, 928 S.E. Ninth Ave.;
Cascade Lakes Phil Brey is bringing some of his beers from Central Oregon including Blonde Coffee Stout, Snow Park and Hopsmack IPA. As always, the beers are tapped at 5 p.m. and the brewer talks about 'em and takes questions at 6 p.m.