BREWPUBLIC's Beer Lovers 2021 Holiday Gift Guide
|
As we get closer to the holiday season, the idea of holiday shopping becomes inevitable. If you haven't completed your holiday shopping and are looking for a great gift for a loved one that enjoys an adult beverage or two, we have curated a list of interesting and unique beery items that are sure to delight a beer aficionado on your list.
For our Beer Lover's 2021 Holiday Gift Guide we take a look at a baker's dozen of gifts that includes the Holy Grail of beer books, monthly beer clubs, cocktail shakers, portable coolers, brewery themed sandals, the complete bourbon coffee table book and so much more!!!
Here's our list that should satisfy a few persnickety gift recipients on your holiday list this season.
Brewvana's Brews Less Traveled Beer Club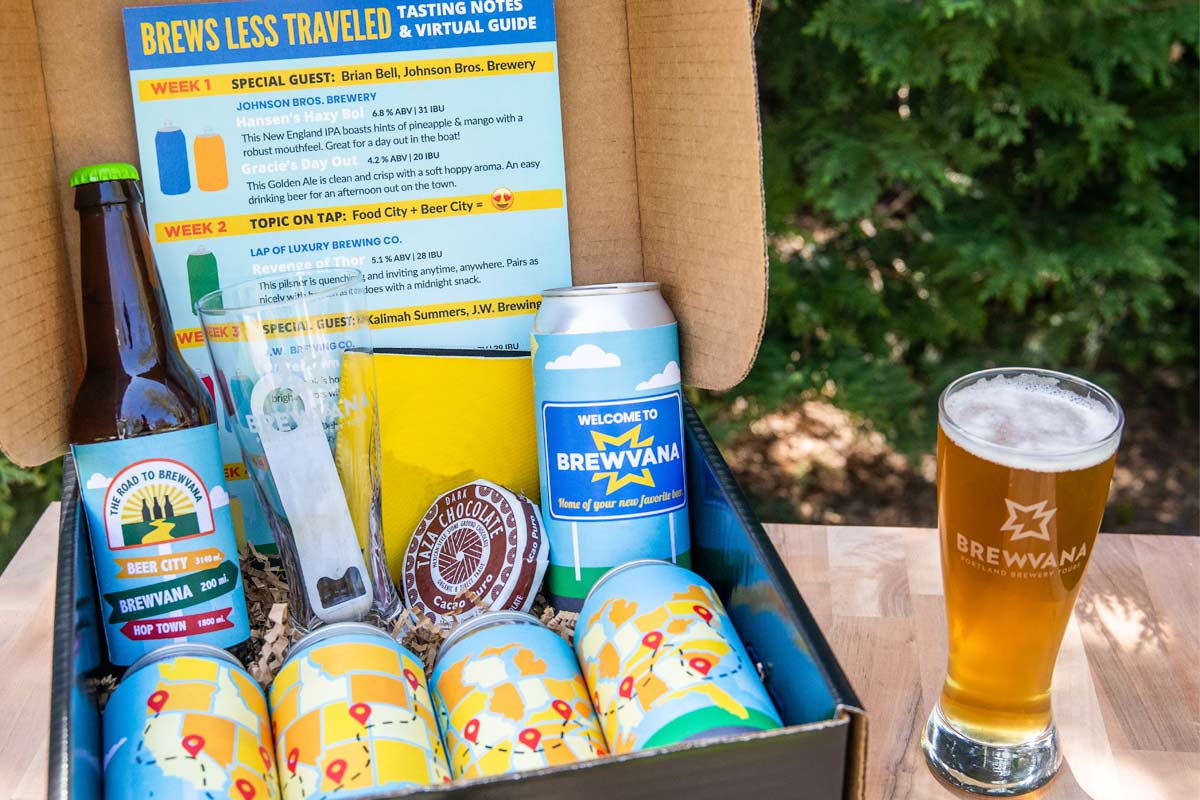 The new Brewvana's Brews Less Traveled Beer Club is a monthly beer club that takes drinkers to a new city each month. Each month's beer box showcases the top two favorite beers from four must-visit breweries from that month's featured city. This is eight unique beers each month along with other facts and tidbits about the beers and the featured city. Plus, there's a Brews Less Traveled weekly live stream where you get to hang out with brewery guests and learn about the beers and beer culture of that month's city.
The monthly service costs $69.00 and there's no commitment and each month. To learn more visit: https://brewvana.com/product/beer-of-the-month-club/.
ICEMULE Coolers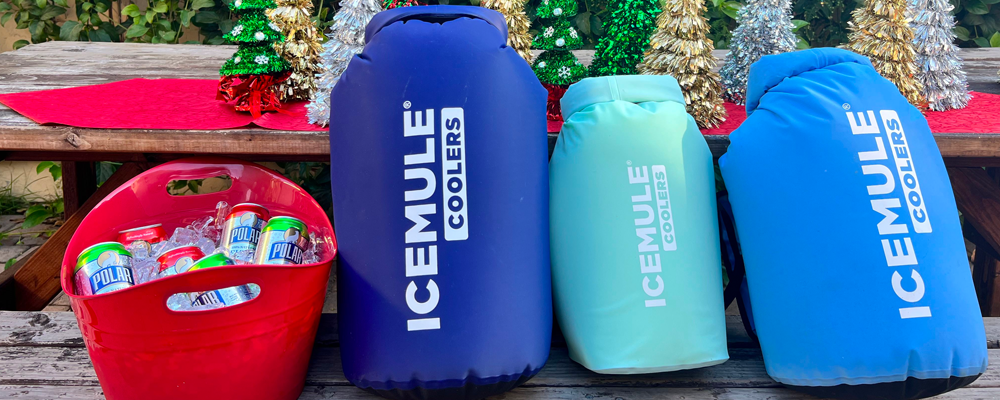 Keeping your beer cold on an outdoor adventure just got easier with an array of backpack coolers from ICEMULE Coolers. These coolers are engineered for maximum durability and unrivaled portability utilizing its proprietary technology. It begins with its MULESKIN with MuleSkinET on the exterior and MuleSkinEV on the interior. Combined, these two MULESKIN layers create a rugged shell that protects against the elements and allows for superior ice retention! To get this type of ice retention, ICEMULE utilizes its PolarLayer Insulation foam to keep the cooler's contents cold for over 24 hours of frosty beverages. The exclusive IM AirValve is another exclusive feature that allows extra air to be added to the insulation layer that increases the insulating capability and for air to be released for roll up storage. Yes, the perfect cooler for hiking, camping, or a day at the park!
ICEMULE Coolers are currently running a Holiday Sale with coolers no marked 25% off. Learn more and to purchase a coolere from ICEMULE Coolers visit: https://icemulecoolers.com.
Bourbon [Boxed Book & Ephemera Set]: The Story of Kentucky Whiskey by Clay Risen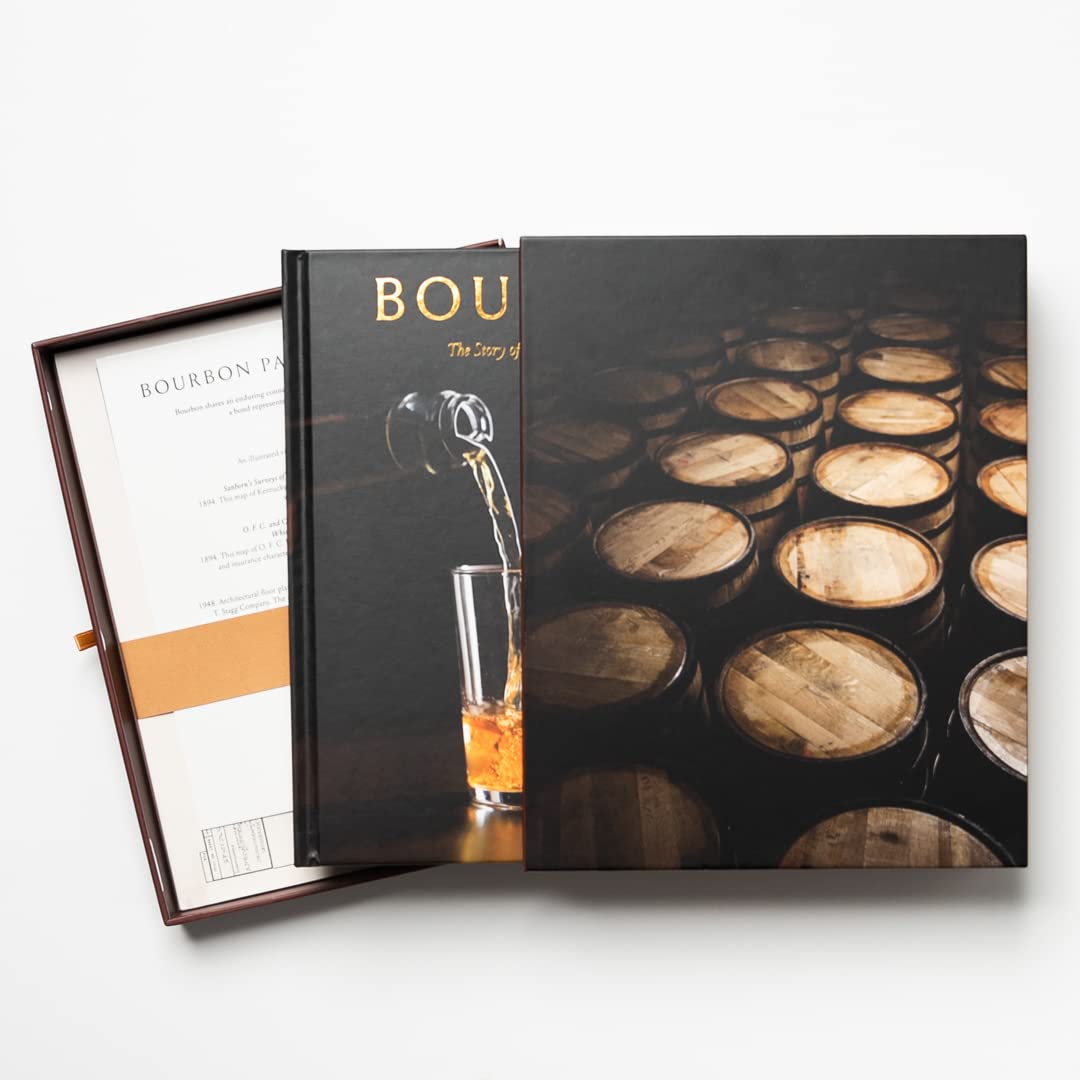 The rich history of America's distilled sprit, Bourbon, is revealed in the new book, Bourbon [Boxed Book & Ephemera Set]: The Story of Kentucky Whiskey. Written by Clay Risen with stunning photography from Luke Sharrett, Bourbon: The Story of Kentucky Whiskey is the perfect companion for fans of whiskey.
Beyond the detailed look at Kentucky whiskey, Bourbon: The Story of Kentucky Whiskey is more than just an average book. It is truly unique and one that stands out amongst other books. It gives a detailed illustrated history of and guide to Kentucky bourbon, featuring framing-quality reproductions of archival photographs, rare bottle labels, and more, all in an elegant boxed set with a pull-out drawer.
Risen dives into the origins and the evolution of America's distilling craft and culture in this luxurious boxed set. Through its history, whiskey has been on a rollercoaster of a ride. It went from boom to bust and back again and Risen tells the complete story of the movement!
High Camp Flasks Cocktail Shaker

The perfect cocktail shaker, one that can be taken out into the wild is from High Camp Flasks. This 20oz vacuum-insulated cocktail shaker made of extra Thick 18/8 kitchen grade stainless steel that sleekly converts into a highball tumbler by using our innovative coupling strainer design.
And when not using it as a cocktail shaker, it fits a 16oz tallboy can with strainer or 12oz can without strainer to function as a single beer cooler. Quite the versatile item! The High Camp Flasks Cocktail Shaker retails for $79.00 and can be purchased here: https://highcampflasks.com/collections/highball-shaker.
Puffin Drinkwear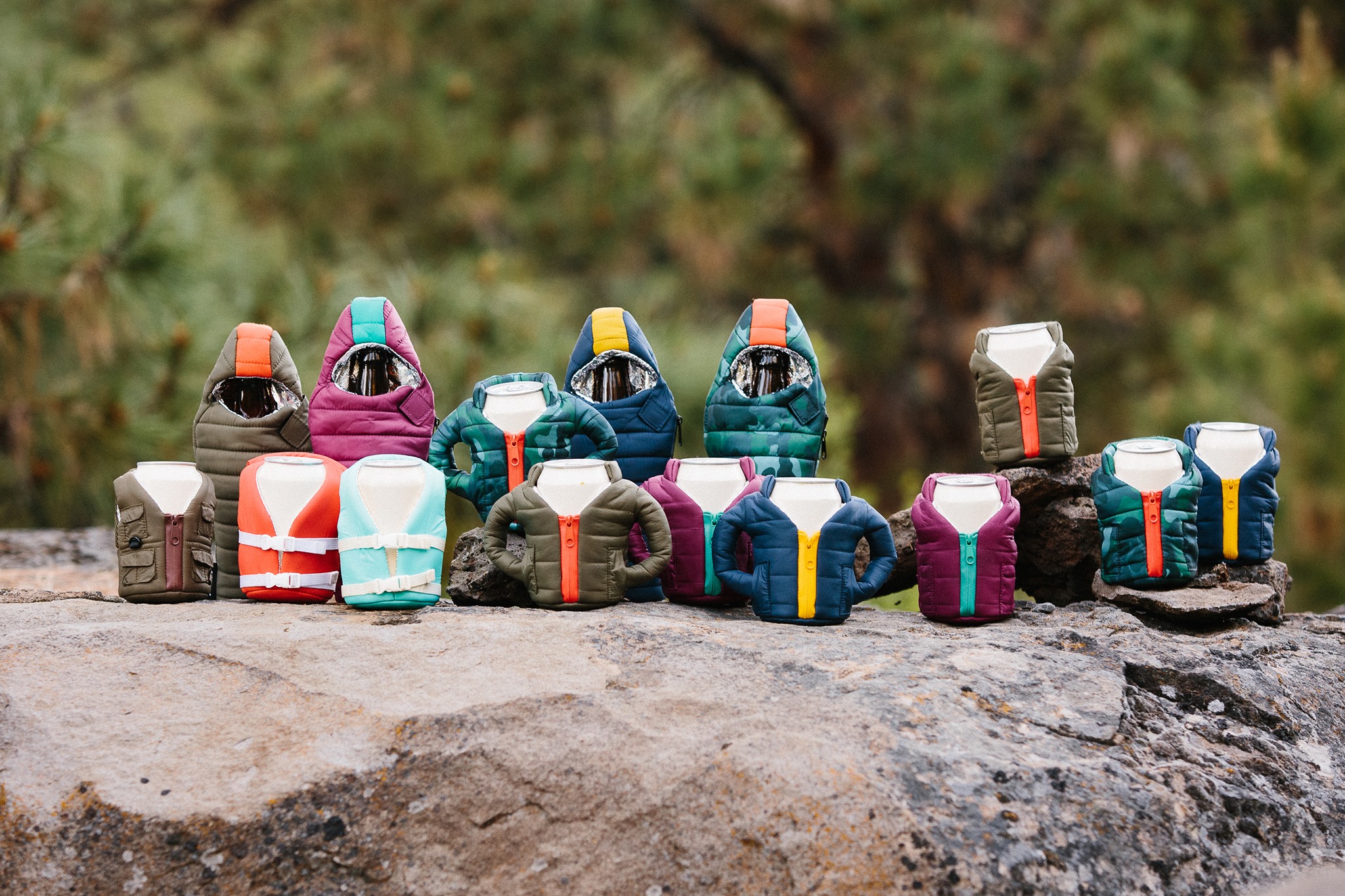 There's a new way to insulate your beverage with the cool new thermal, puffy jacket can and bottle koozies from Puffin Drinkwear! This array of puffy jacket koozies are designed in Bend, Oregon and feature puffy vests, puffy jackets, puffy parkas, puffy sleeping bags and more to fully insulate your favorite beverage. With these koozies, you'll be able to keep track of your beer a bit easier on your next outdoor adventure! Pricing begins at $12.95 and more details can be found here: https://puffindrinkwear.com/.
The Dogfish Head Book: 26 Years of Off-Centered Adventures by Sam and Mariah Calagione and Andrew C. Greeley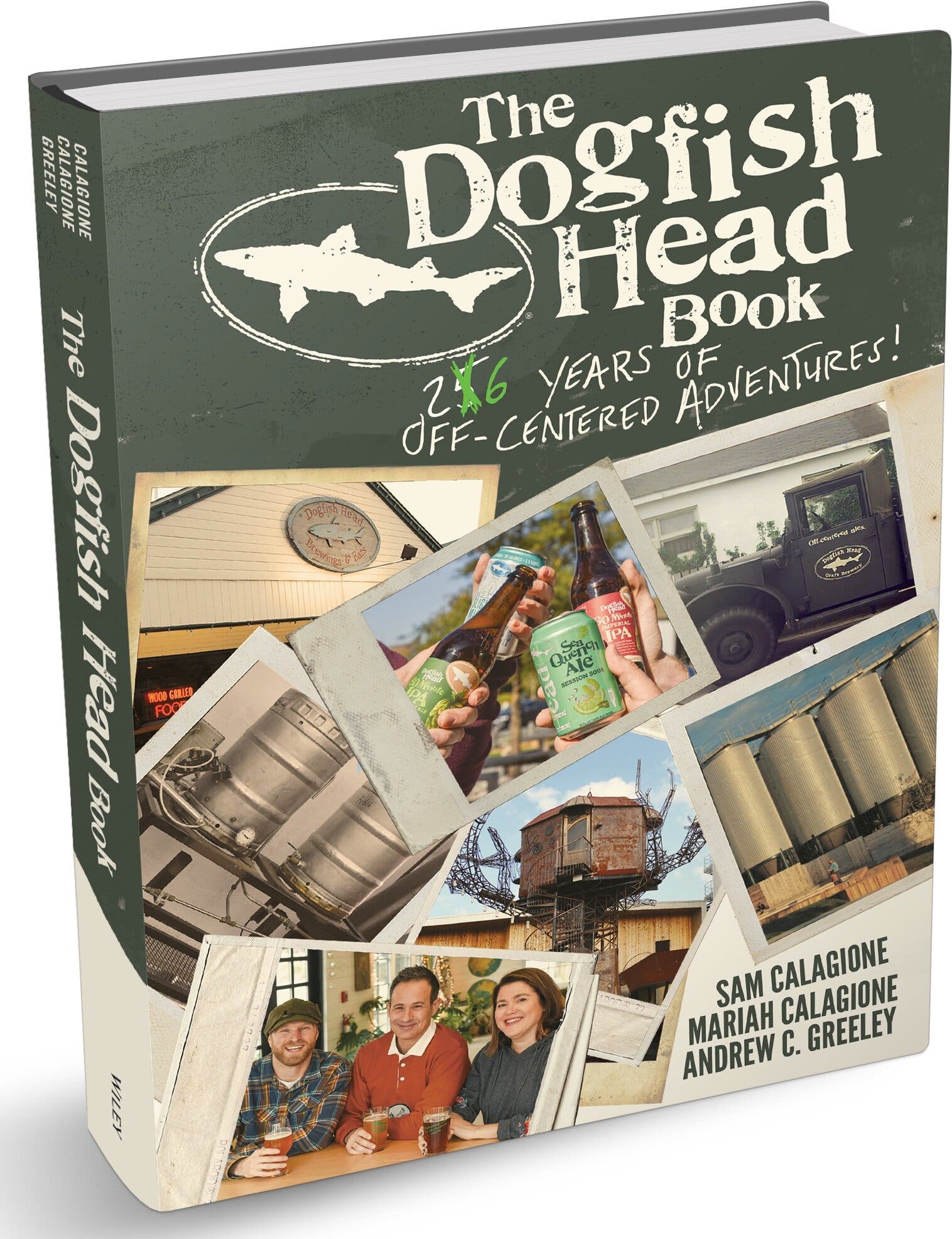 Originally planned for publication last year to celebrate the brewery's 25th Anniversary, Dogfish Head Craft Brewery has released The Dogfish Head Book: 26 Years of Off-Centered Adventures this year. Written by Dogfish Head co-founders, Sam and Mariah Calagione along with author Andrew C. Greeley, The Dogfish Head Book celebrates a quarter-century in business for the Dogfish Head Craft Brewery.
Since its humble beginnings in 1995 along the shores of Delaware, Dogfish Head has seen exponential growth and The Dogfish Head Book brings together this history of one of the most recognizable names in craft beer. There are even stories of working at Dogfish Head as told by many of its employees. Overall an nice, well-written book on one of craft beer's pioneers!
New Belgium + Chaco Sandals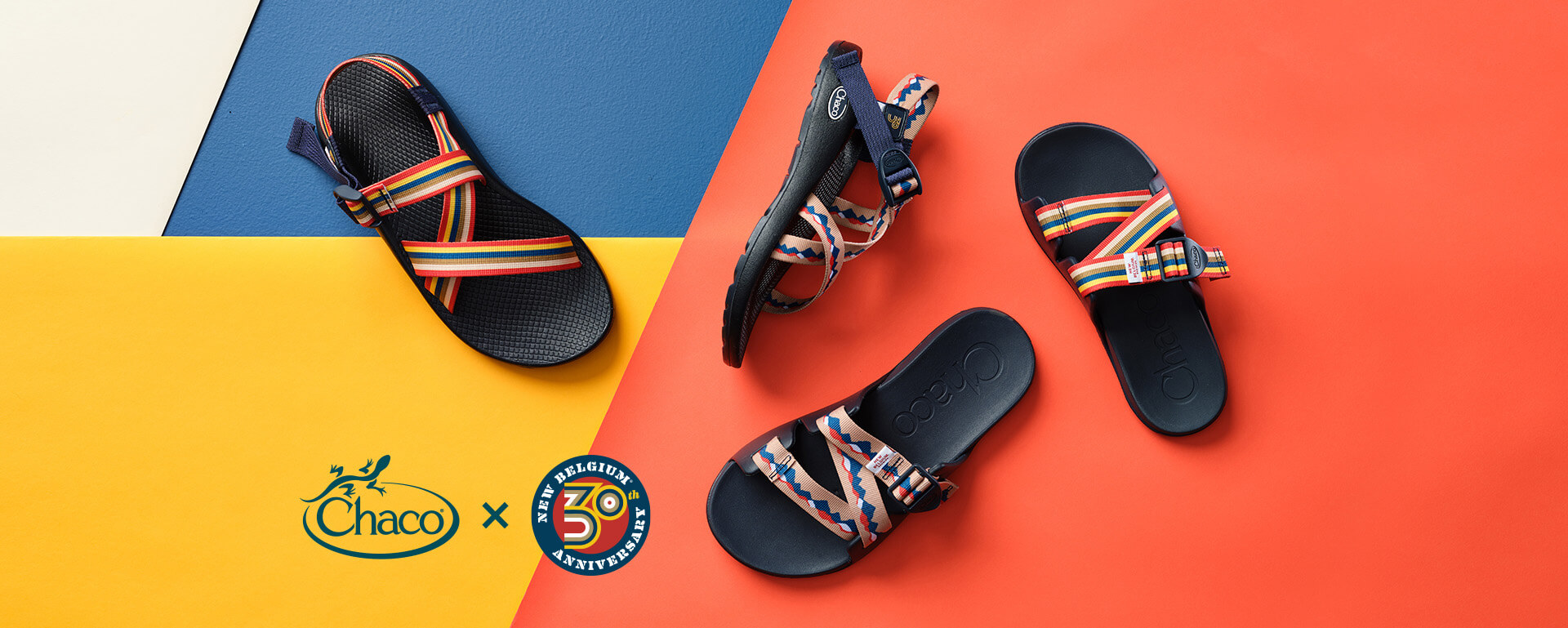 Two iconic brands, Chaco Footwear and New Belgium Brewing, collaborated once again on a new line of outdoor footwear that celebrates the brewery's 30th anniversary. The Chaco x New Belgium 30th Anniversary Collection is the latest collaboration that the two brands have worked together on.
The collaboration features two limited edition prints, the Wild Mountain Taupe and the Wild Ride Amber. These prints will be available in the Classic Z/1 (MSRP: $105) and Chillos Slides (MSRP: $60) for men and women. The Chaco x New Belgium 30th Anniversary Collection is now available to purchase online at www.chacos.com.
The Beer Bible: Second Edition by Jeff Alworth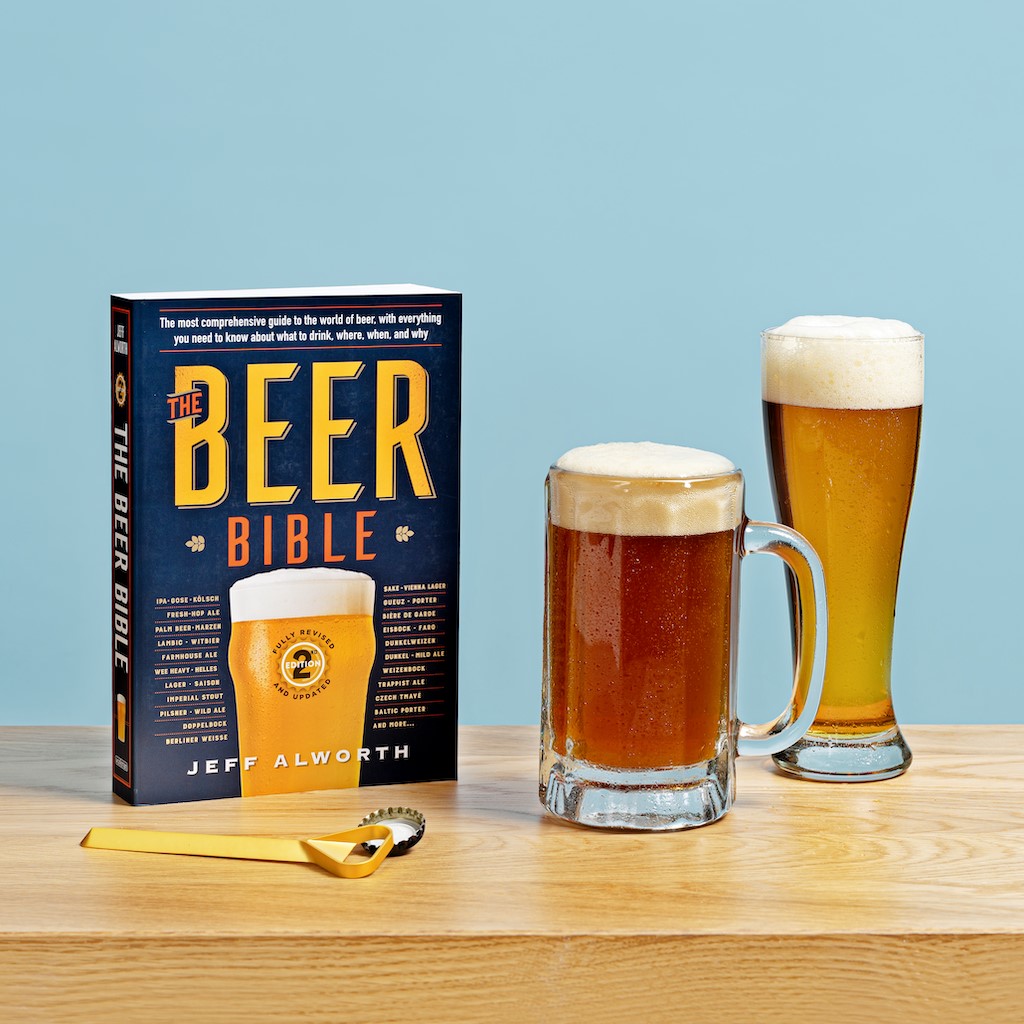 Portland writer Jeff Alworth returns with The Beer Bible: Second Edition. Originally published in 2015, a lot has changed in the beer world over the past six years. Mainly the expansion of IPAs and the contraction of other beer styles.
Alworth addresses a few of these changes in a new chapter called American Hoppy Ales. Yes, the all-encompassing category that includes the trendy Hazy IPA with descriptions such as juicy and milkshake. This expansion of IPAs also resulted in combining once separate chapters of Brown Ales and Mild Ales all into one new chapter, Mild and Brown Ales. He also included new photos and essays on breweries for many of the beer styles covered. The Beer Bible: Second Edition is a must have for any beer aficionado!
24 Craft Beers of Cheer Advent Calendar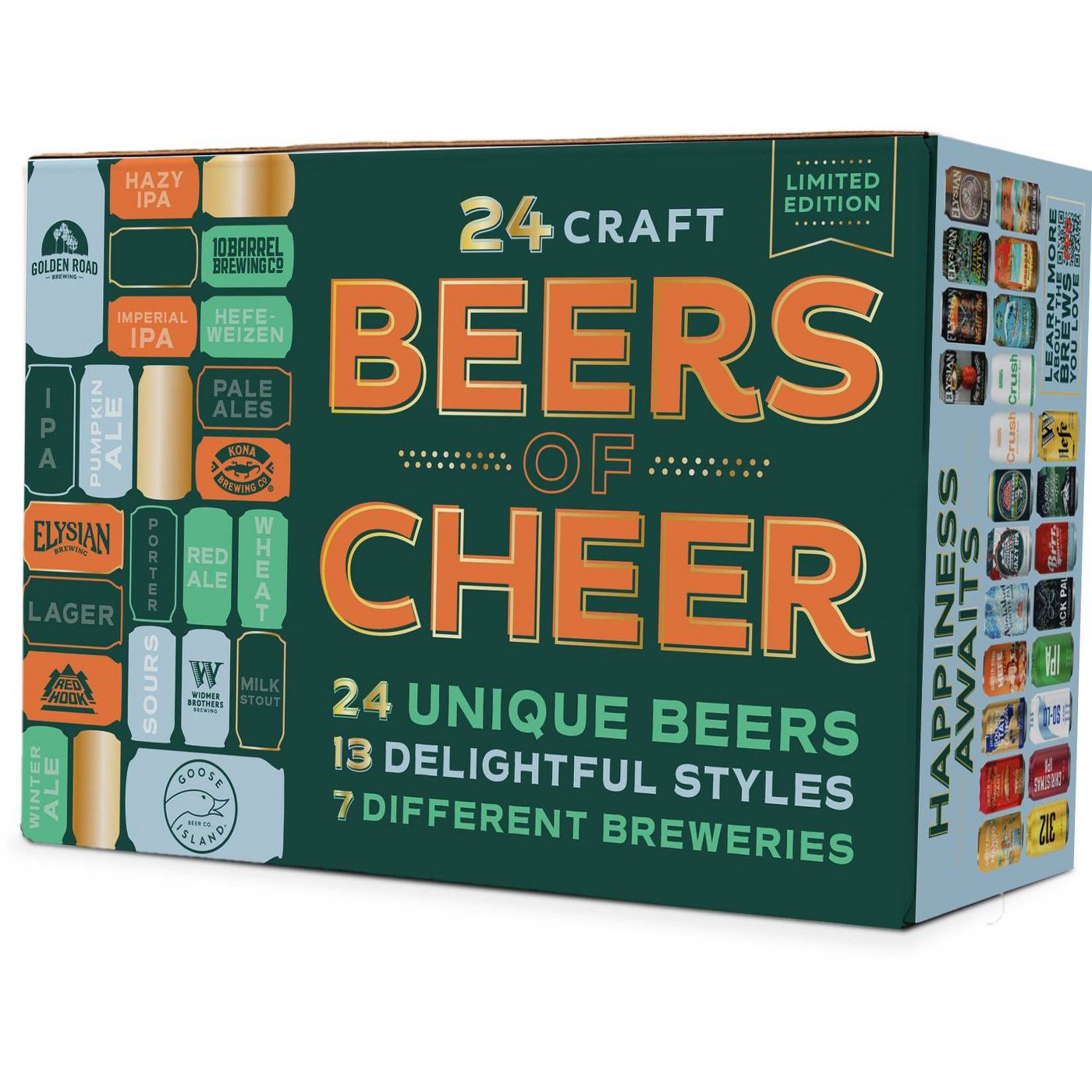 Another beer advent calendar joins the list of available ones for the 2021 Holiday Season with the new 24 Craft Beers of Cheer Advent Calendar Pack. This one comes from the Brewers Collective, the craft arm of Anheuser-Busch, and features you guessed it, 24 various beers.
The 24 Craft Beers of Cheer includes beers from Widmer Brothers, Elysian, Redhook, Kona, Goose Island, and Golden Road. This assortment of beers includes a few winter seasonals and a handful that are not available locally here in the Portland Metro Area as low as $49.99.
To learn more about the 24 Craft Beers of Cheer, visit https://craftbeersofcheer.com.
The Official Guinness Cookbook: Over 70 Recipes for Cooking and Baking from Ireland's Famous Brewery by Caroline Hennessy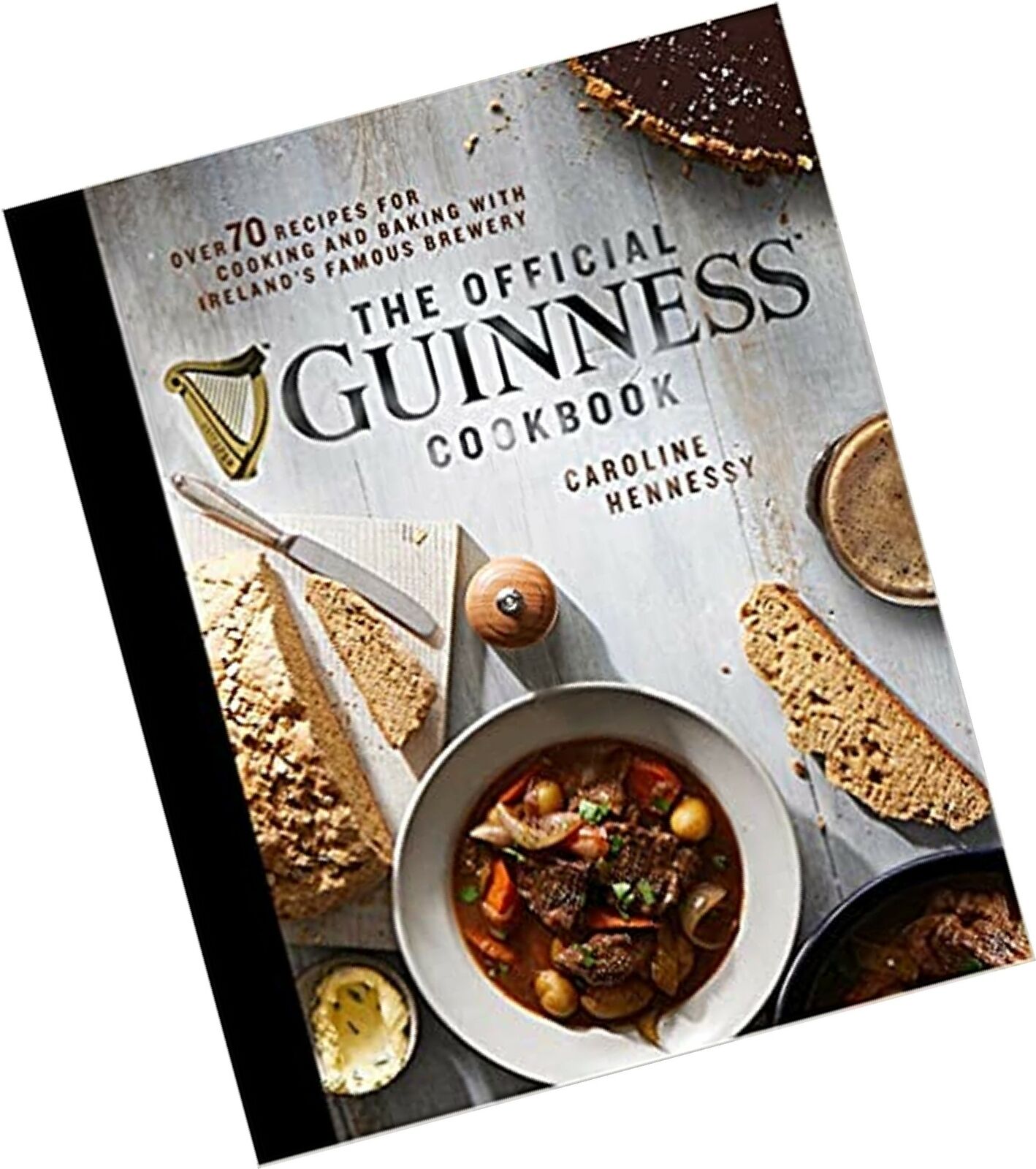 For many, Guinness is a beer that is enjoyed during the holidays and for this holiday season there's a new cookbook that features the iconic Irish Stout. Written by Caroline Hennessy, The Official Guinness Cookbook: Over 70 Recipes for Cooking and Baking from Ireland's Famous Brewery, is the first full-length official cookbook celebrating Guinness' beloved and distinctive stouts and lagers.
More than just an average cookbook, The Official Guinness Cookbook, celebrates the 260-year legacy of Ireland's beloved beer with more than 60 recipes for every meal and occasion. Recipes include Guinness Stew, Braised Short Ribs, Chocolate Potato Cakes, Christmas Pudding, Irish Porter Cake, Soda Bread and so much more!
The beers featured in the book include the classic Guinness Draught, crisp Extra Stout, bittersweet Foreign Extra Stout, citrusy Baltimore Blonde, and more. The Official Guinness Cookbook is the perfect gift for Guinness lovers, foodies, and home cooks.
Public Coast Farm Blueberry Fruit Spread + Honey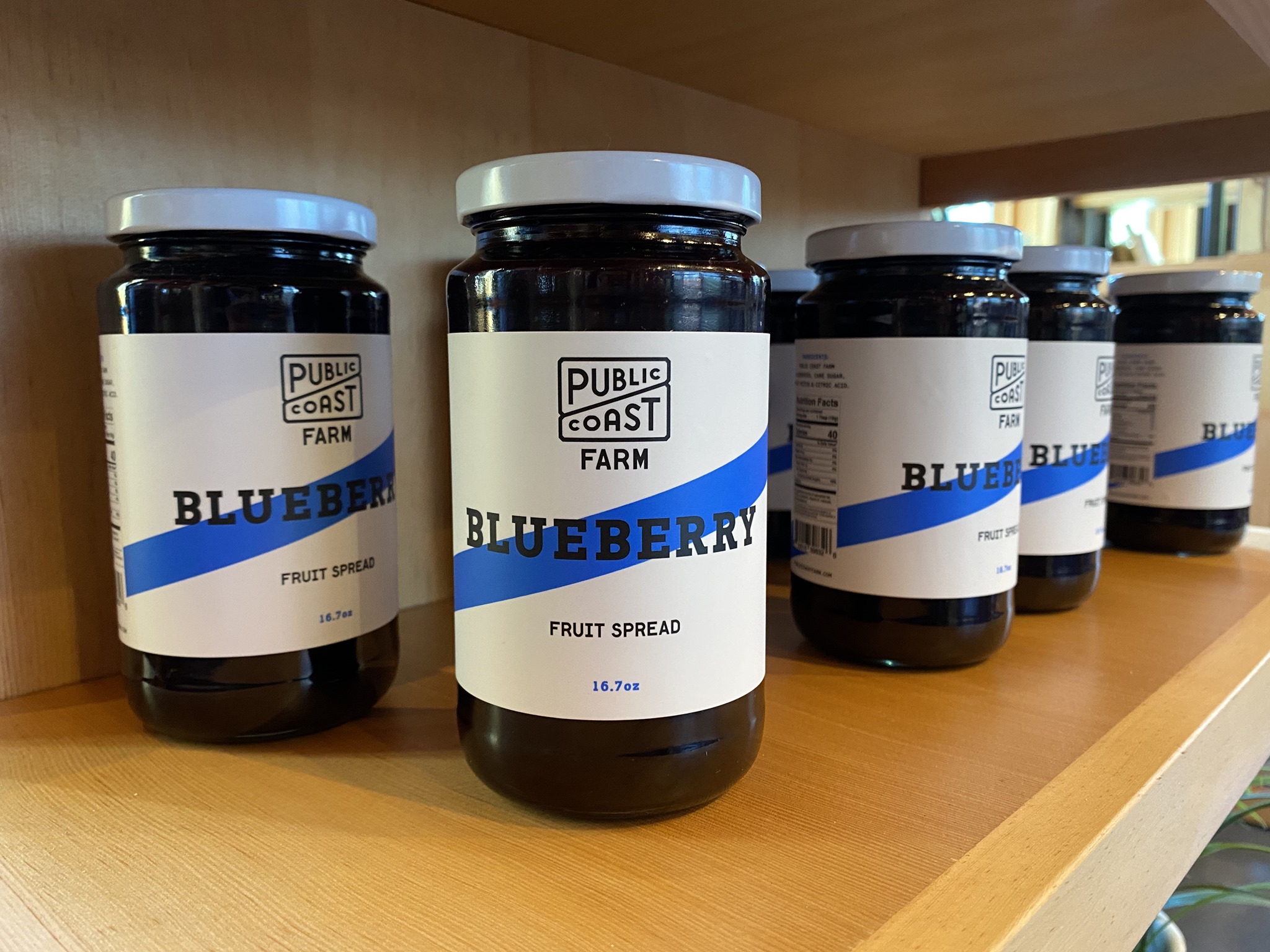 This past summer, Public Coast Brewing opened the doors to Public Coast Farm in Banks, Oregon. This farm grows blueberries and raises bees among other crops that Public Coast uses in a few of its beers brewed in Cannon Beach, Oregon.
The farm also produces and packages its delicious Blueberry Fruit Spread and Honey in glass jars for sale at retail. To bring some of Public Coast Farm's bounty to your home, visit https://publiccoastbrewing.com/public-coast-farm/.
Aprch CBD Sparkling Water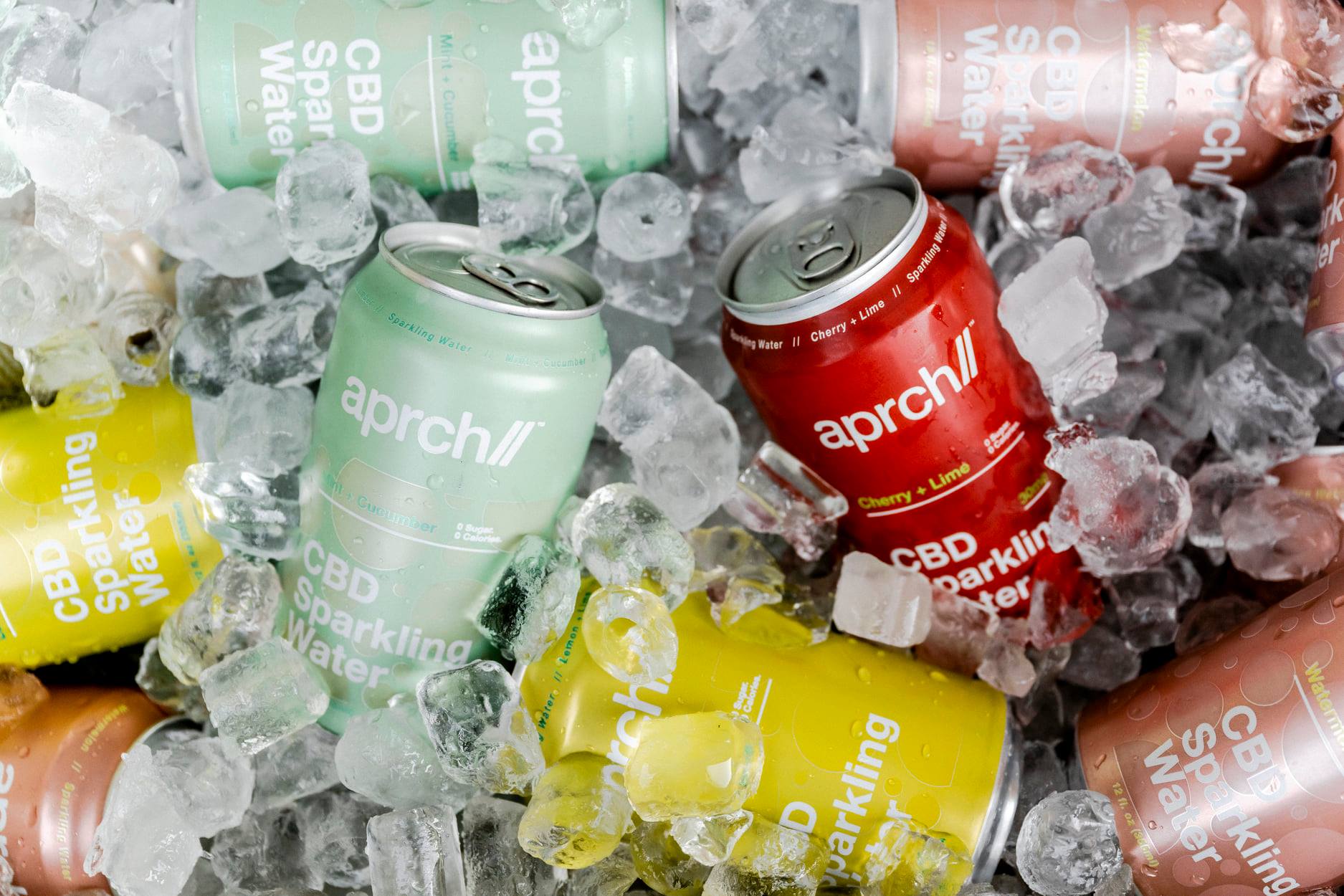 Aprch is a Portland based wellness beverage company that blends pure sparkling water with good for you elements. This list of elements includes broad spectrum hemp extract (30mg of CBD), key amino acid L-Theanine, and nutrient-rich vitamins to nourish the mind, body and soul.
Aprch CBD Sparkling Water is available in five flavors – Cherry+Lime, Watermelon, Mint+Cucumber, Lemon+Lime, and Coconut+Papaya. Beyond it being a great tasting beverage in itself, Aprch is a great beverage to have on hand during the holiday season when alcohol consumption tends to be a bit more.
Aprch is available many retailers throughout the Pacific Northwest and can be purchased online at https://drinkaprch.com/.
The Bitter Housewife Cocktail Bitters
As many of us have expanded our home bars during the pandemic, one item that is a must for every home bar are an assortment of bitters. The Bitter Housewife is an expanding brand from Portland that offers bitters in six flavors – Old Fashioned Aromatic Bitters, Cardamom Bitters. Orange Bitters, Grapefruit Bitters, Lime Coriander Bitters, and Barrel Aged Bitters. There is also a line of ready to drink cans of Bitters & Soda that contains zero alcohol and zero sugar.
To learn more and to purchase any of the products from The Bitter Housewife, visit https://thebitterhousewife.com/.