Bend's Old Mill District Kicks Off A Jam Packed 2022 Summer Concert Season
|

Live music is back and it arrives in Bend, Oregon with a vengeance as the Les Schwab Tire Concert Series at Hayden Homes Amphitheater will host 52 nights of concerts. This picturesque concert venue that sits along the Deschutes River is a great venue for live music as the clear nights in Oregon's high desert is an excellent way to end the day.
Oregon's largest outdoor music venue will kick off the 2022 concert season on June 7 with ZZ Top and closes out on October 2 with Rüfüs Du Sol. In between, fans will be treated to such artists as Bob Dylan, Ween, Kenny Chesney, The Black Crowes, Darius Rucker, The Chicks, My Morning Jacket, Robert Plant And Alison Krauss, Wilco and so many more. The complete list of shows can be found further down in this article.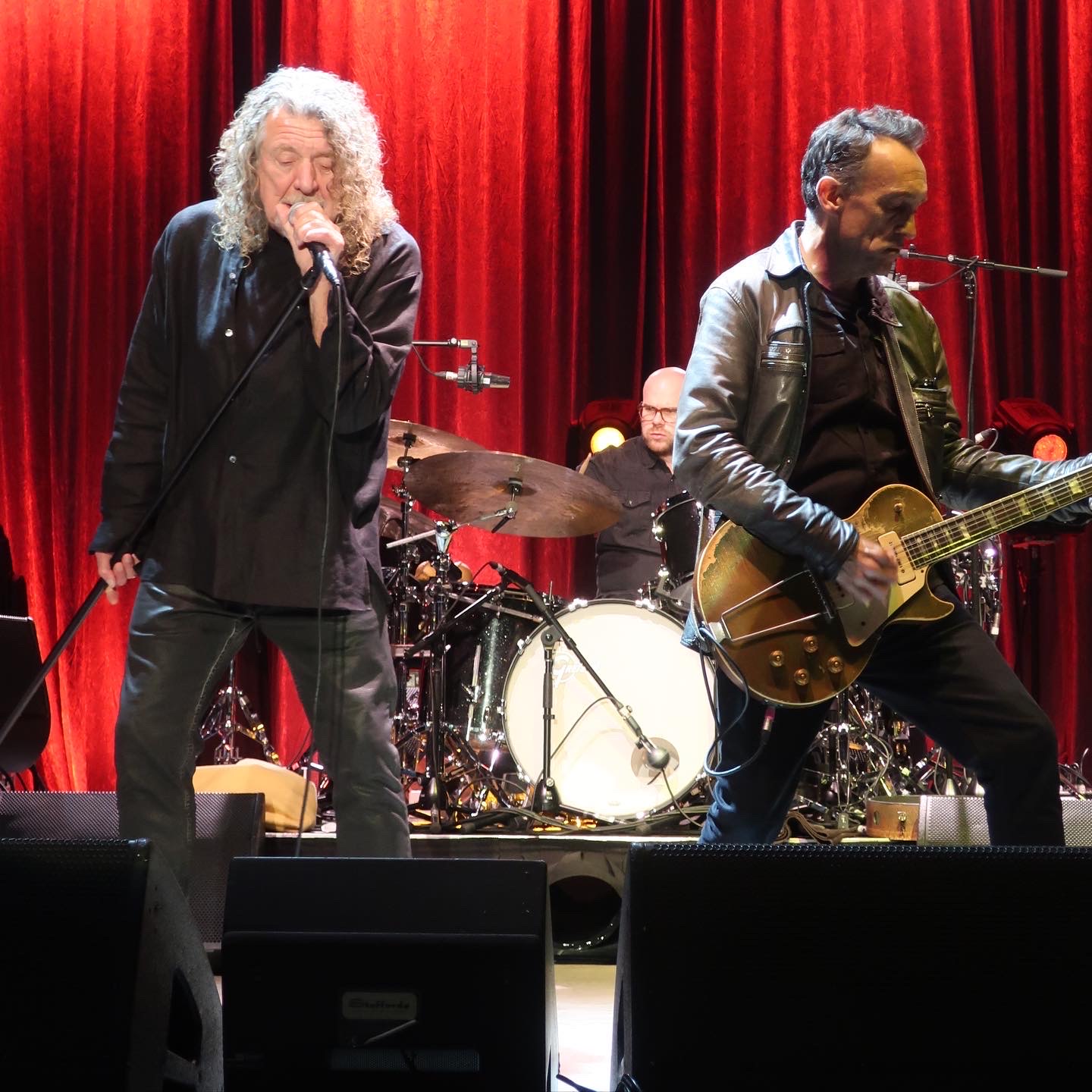 When it comes to craft beer being served at Hayden Homes Amphitheater, the choices come from Bend's two largest breweries – Deschutes Brewery and 10 Barrel Brewing. Deschutes will feature King Crispy Pilsner, Fresh Squeezed IPA and Fresh Haze IPA. The longtime Bend brewer will also have a few more rare offerings in the cabanas and the Deschutes Deck with The Abyss, The Dissident, and the most recent Black Butte XX. 10 Barrel will be serving Apocalypse IPA and Profuse Juice Hazy IPA. We hear that as like last year with Boneyard RPM, there may be a few other beers floating around at various food vendors.
Food purveyors at Hayden Homes Amphitheater include Alley Dogz, Ben & Jerrys Ice Cream, Dump City Dumplings, Greek Street, Kettle Corn, Pizza Cart: Central Oregon's Pizza on Wheels, TOTS!, and BigFoot BBQ!

2022 Hayden Homes Amphitheater Concert Lineup:
June 7 – ZZ Top
June 10 – Sarah McLachlan With Indigo Girls
June 14 – Haim
June 15 – Barenaked Ladies
June 21 – Norah Jones
June 22 – Tenacious D
June 24 – Chris Isaak With Lyle Lovett And His Large Band
June 25 – "Weird Al" Yankovic: Unfortunate Return Of The Ill-Advised Vanity Tour
June 26 – Dirty Heads: Let's Get It Kraken 2022
June 27 – An Evening With Bob Dylan
July 3 – An Evening With Ween
July 7 – Khruangbin
July 8 – Jason Mraz & Raining Jane: Lalalalivesongs
July 9 – Slightly Stoopid
July 15 – Nate Bargatze: The Raincheck Tour
July 16 – Goo Goo Dolls
July 19 – Kenny Chesney
July 20 – Kenny Chesney
July 21 – The Black Crowes Present: Shake Your Money Maker
July 22 – Dispatch & O.A.R.
July 23 – Jon Pardi: Ain't Always The Cowboy Tour 2022
July 24 – Rise Against With The Used
July 28 – Darius Rucker Live
July 30 – Dark Star Orchestra
August 2 – Alanis Morissette
August 3 – Train – Am Gold Tour
August 4 – Amos Lee
August 8 – Jim Gaffigan: The Fun Tour
August 9 – The Chicks
August 10 – The Chicks
August 11 – Rebelution
August 12 – My Morning Jacket
August 13 – Mt. Joy
August 18 – Atmosphere And Iration: Sunshine And Summer Nights Tour
August 19 – Thomas Rhett
August 22 – Bonnie Raitt
August 25 – Robert Plant And Alison Krauss
August 26 – Maren Morris: Humble Quest Tour
August 27 – Tedeschi Trucks Band- Wheels Of Soul 2022
August 31 – Alice In Chains
September 1 – Sammy Hagar & The Circle
September 3 – Incubus
September 6 – Ziggy Marley-A Live Tribute To His Father
September 9 – Nine Inch Nails
September 14 – Flume: Palaces Tour
September 18 – Flogging Molly And The Interrupters
September 20 – Wilco
September 23 – Lany: Summer Forever Tour
September 25 – Jack Johnson: Meet The Moonlight 2022 Tour
September 26 – Odesza: The Last Goodbye Tour
October 2 – Rüfüs Du Sol – Surrender Tour
Tickets to any of these shows at Hayden Homes Amphitheater can be purchased at bendconcerts.com. Don't delay as this summer season is going to be a stellar one in Central Oregon!
Hayden Homes Amphitheater
344 SW Shevlin-Hixon Drive
Bend, OR 97702