Level Beer To Open Level 3 Taproom in Inner Northeast Portland
|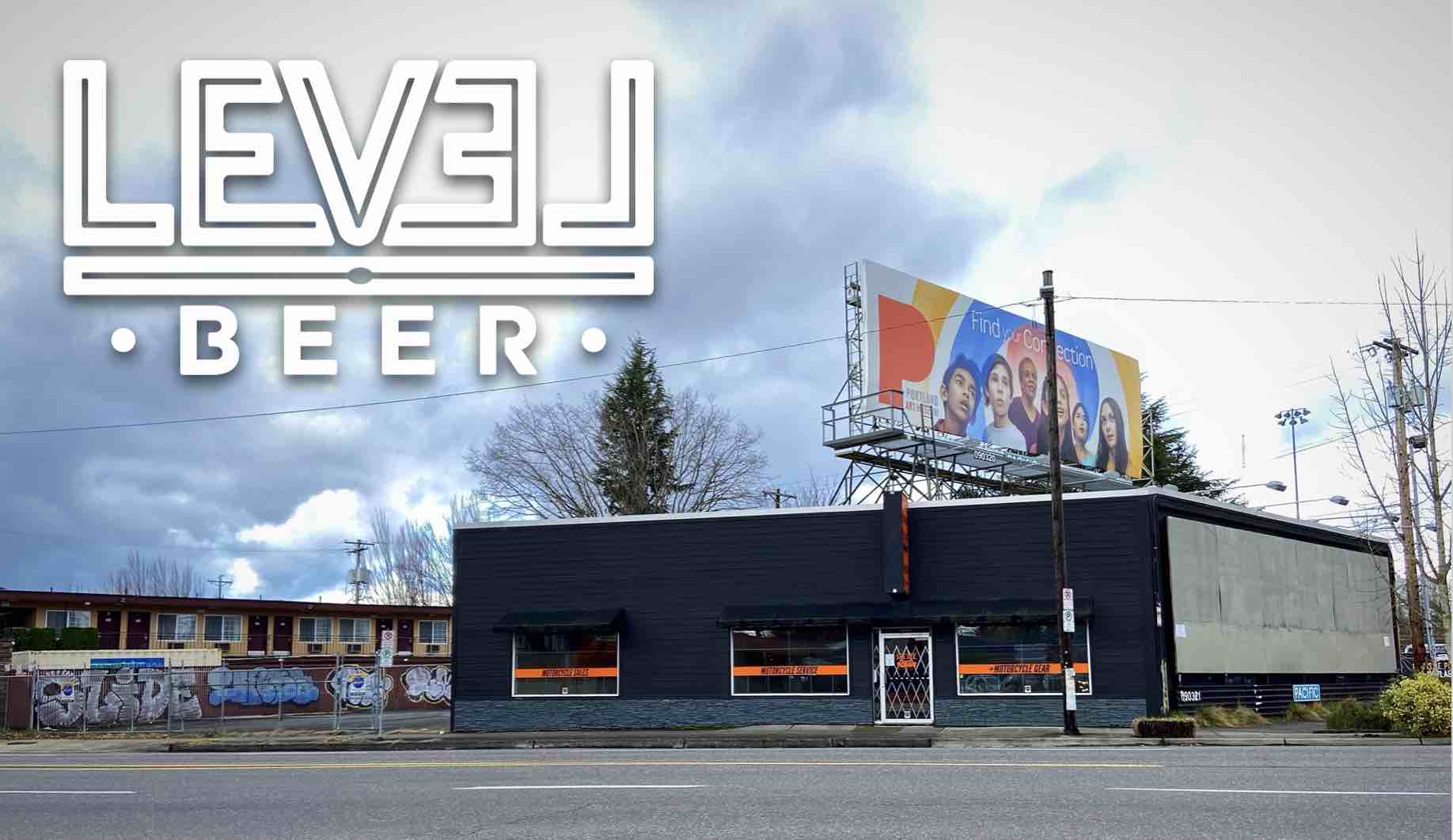 One vacant building in Portland has found a new tenant as Level Beer is set for another expansion as it plans to open its third outpost in Portland this year. Level 3, a forthcoming taproom will take over the former See See KTM Motorcycle Shop located at 1447 NE Sandy Blvd. The new location will be nestled in-between Voodoo Doughnut – Davis and Sandy Hut and next door to the Executive Lodge.
As we begin to turn the corner on the COVID-19 pandemic, the owners at Level Beer decided to take a gamble on expansion as it embarks on opening its third location. But this a risk that the ownership team at Level Beer – Geoff Phillips, Jason Barbee, and Shane Watterson – are willing to take on. Having their own taprooms allows Level Beer to have more control in getting their beer to market and is one that appears to have been working well for them. Plus, Phillips also has more time to focus on the brewery after he closed down Bailey's Taproom late last year, the beer bar that he owned after the bar ended its 13 year run in downtown Portland.
"Our OLCC permit allows us to have two satellite locations, so we decided to take advantage of that," said Phillips on their forthcoming expansion. "And it didn't hurt that I had a bunch of Bailey's equipment that needed recycling!"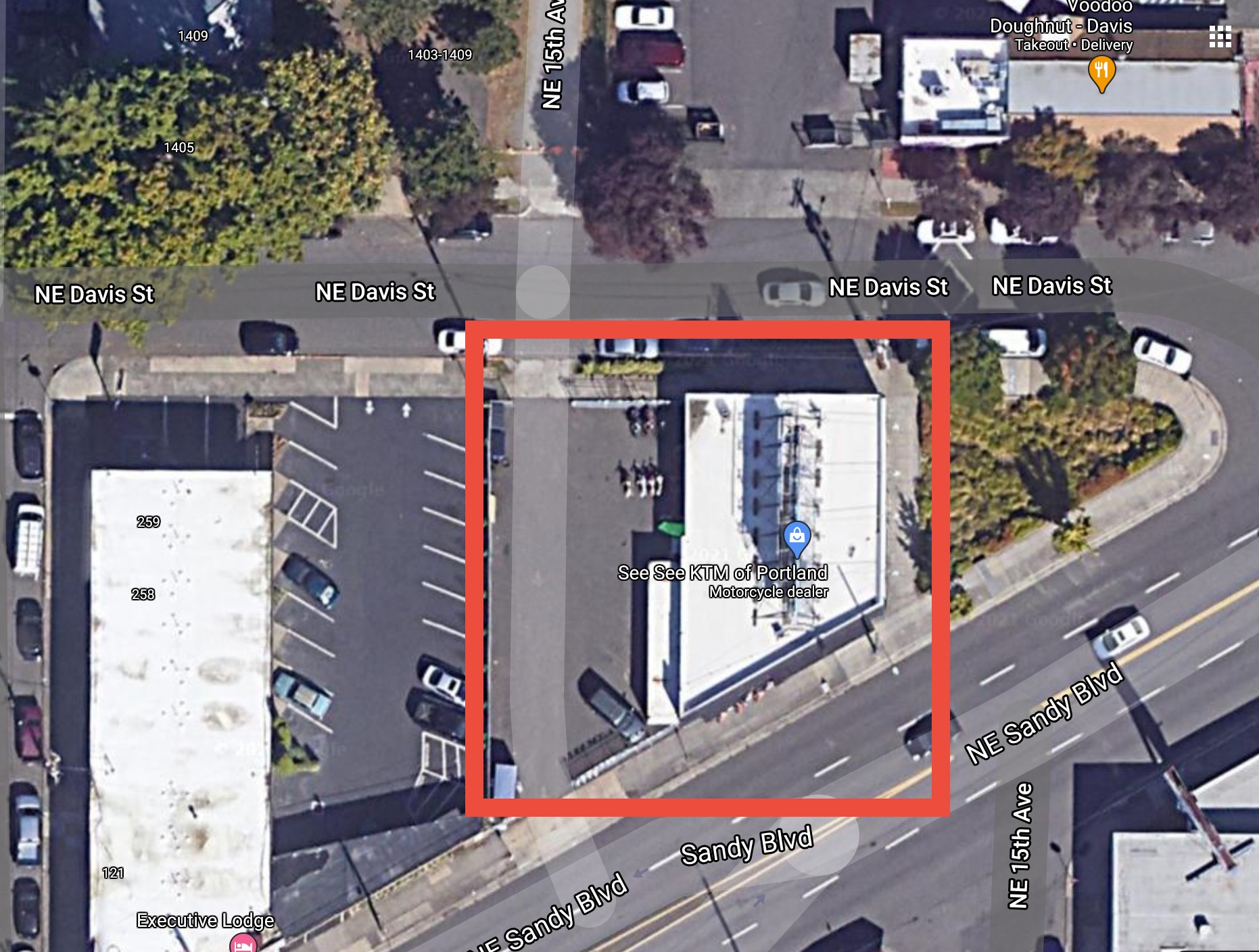 The motorcycle shop closed up at the beginning of the pandemic last year and sat empty until last month when Level Beer signed on to lease the space. First up for the team at Level Beer is to obtain building permits to perform some cosmetic work to the get the building ready to become a taproom with more public friendly amenities than a motorcycle shop once had.
Level 3 will be taking over a 3,400 square foot building and converting it into a brewery taproom that's family friendly with indoor and outdoor seating. Of course there will be a few video games on site, it is a Level Beer location after all. The brewery will also likely use a portion of the space for barrel aging. There will be no beer production as that will continue be handled at the existing brewery space in far Northeast Portland.
Then beyond the indoor taproom, there is plenty of outdoor space as the expansive parking lot will be converted into an outdoor patio space. Parked out there will also be a couple of food trucks. This will be perfect environment as we continue to manage our way out of the pandemic over the course of the coming months, if not years.
From pulling the plug late last year on his beloved downtown Portland taproom, Bailey's Taproom, Phillips had a bunch of draft equipment and a few walk-in coolers that needed a new home. Level 3 will be fitted with some great draft lines, 20 to be exact, plus a 6-tap draft tower that will serve a half-dozen of non-beer offerings. And that beer engine that Bailey's had will also be put to use at Level 3 with a rotating cask beer!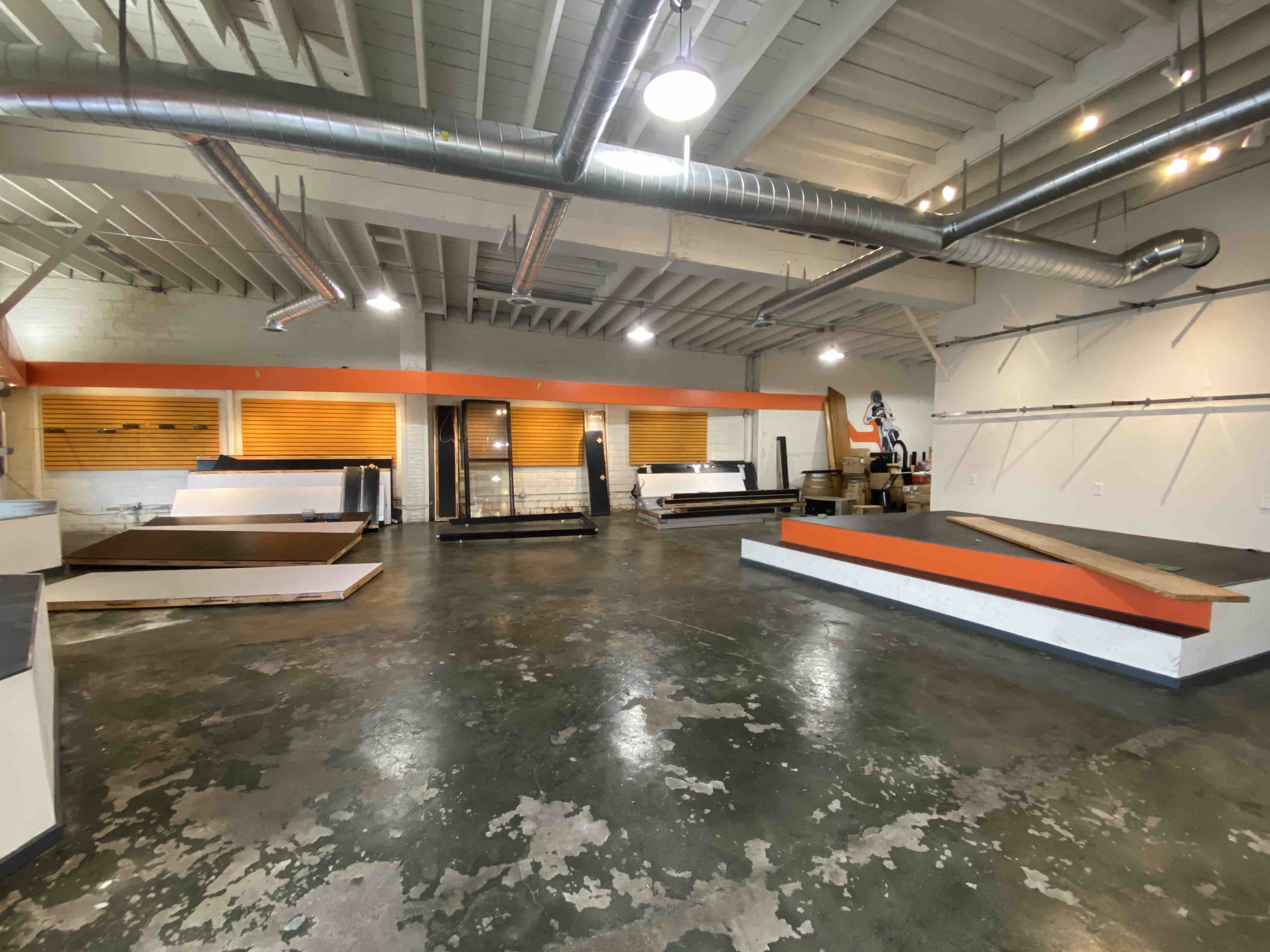 Level 3 will have a captive nearby customer base to pull from. There are plenty of new apartments within a few blocks. Going further, within a one-mile radius of Level 3 there are nearly 30,000 residents at an average of age of 38 years old. An impressive demographic to have for a taproom.
With no firm opening date for Level 3, Phillips did say, "I'm reluctant to put an expected opening date until we have our permits, but opening before this summer is the goal."
When Level 3 opens later this year, it will join the existing Level Beer located at 5211 NE 148th Ave and its Multnomah Village Taproom located at 7840 SW Capitol Hwy.