10 Barrel Brewing Releases a New Winter Seasonal with Pray For POW – Winter Stout
|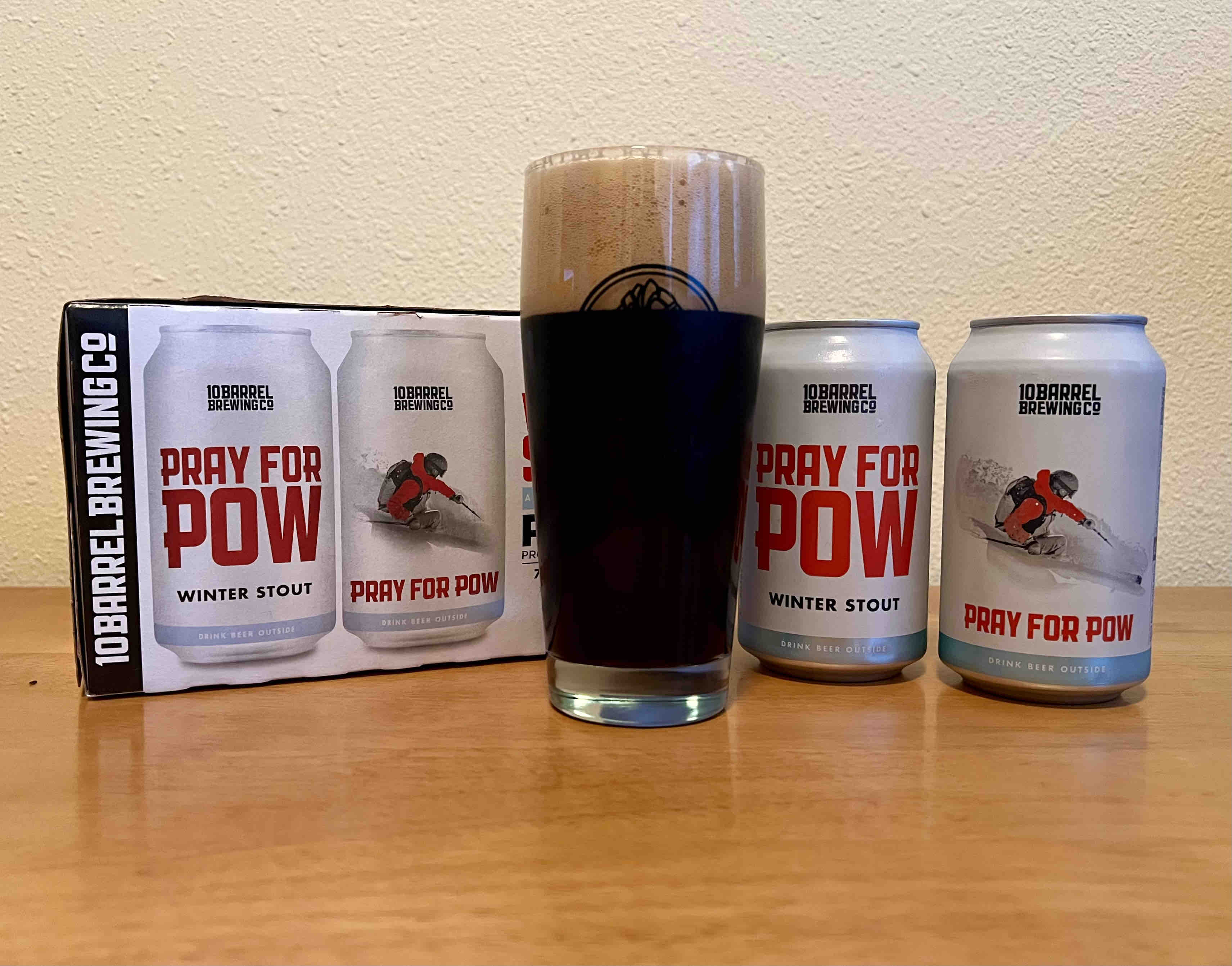 For the past decade or so, 10 Barrel Brewing has released Pray For Snow, a Strong Winter Ale as its distributed winter seasonal beer. However, this year the Bend based brewer mixes things up as it brewed and packaged its most award winning beer to date, Pray For POW – Winter Stout!
Through the years this beer was previously known as Power to the People, or P2P for short. The recipe was developed by Shawn Kelso when he was brewing at 10 Barrel Brewing in Boise, Idaho and has been awarded 11 medals at various brewing competitions since 2012. This list of accolades includes five medals at the Great American Beer Festival, winning Gold, Silver and Bronze Medals and back-to-back Bronze Awards at the World Beer Cup in 2014 and 2016. Yep, quite a run and happy to see the beer being scaled up for full on release from 10 Barrel!
A Winter Warmer it is at a very drinkable 7% ABV and 60m IBUs. Pray For POW is an American-Style Stout that pours a dark, nearly jet-black appearance with a nice dark tan, almost brown, frothy head. From the first whiff, the glorious aromas of roasted malt that's melded with espresso and dark chocolate takes over the senses. Just perfect precursor for what lies ahead in this drinking experience. Flavors of coffee, chocolate and a touch of molasses are followed by a bit of hop bitterness and citrus from its robust hop bill.
Pray For POW is an excellent example of the American-Style Stout and is packed full of flavors that are prefect for the colder, dark, rainy days ahead. Though this stout tastes a bit stronger than its listed 7% ABV, it is quite a drinkable stout! It is one that we will be reaching for this fall and winter.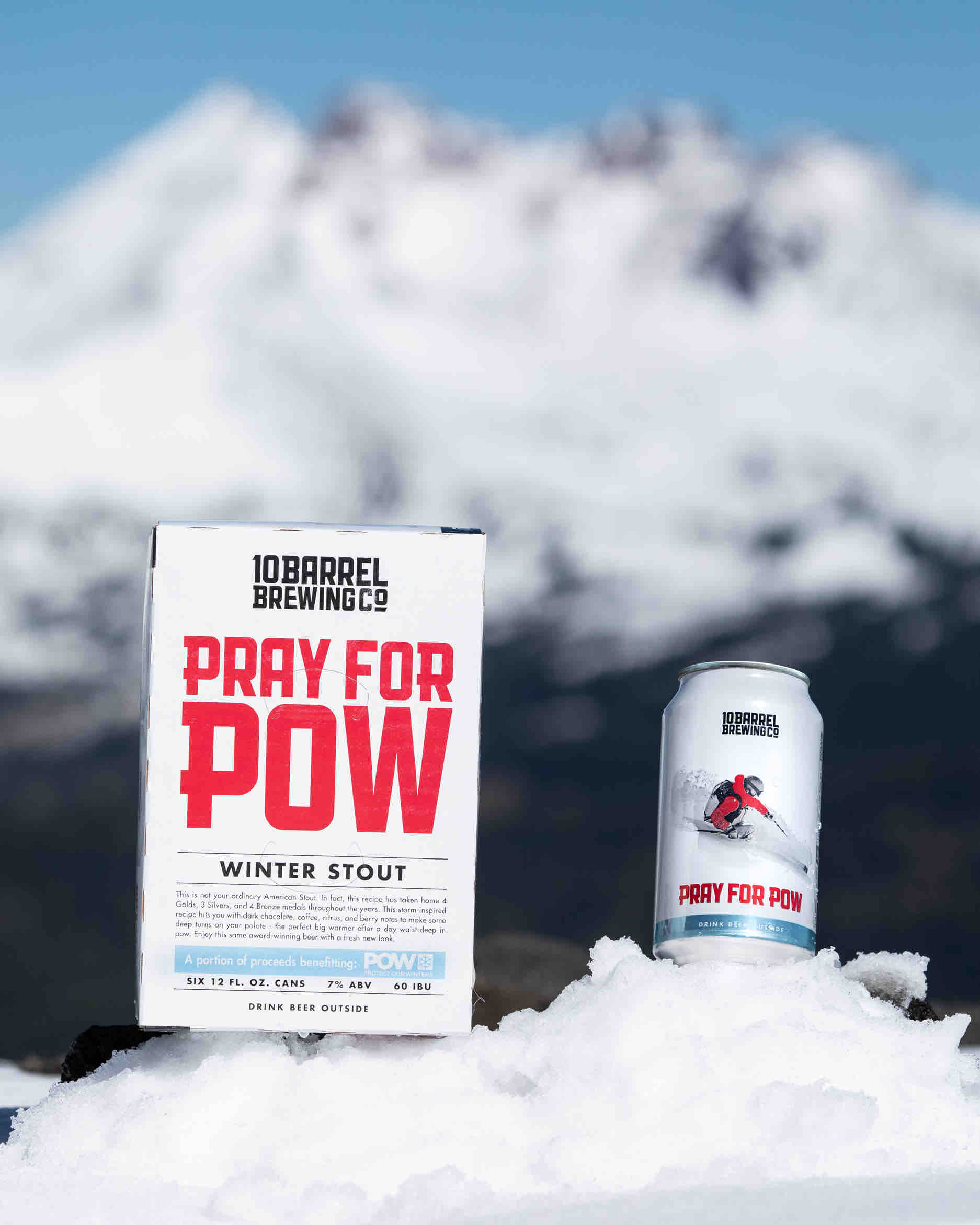 The POW in the beer's name means a bit more than some killer pow-pow dumping of fresh snow on the mountain as a portion of the proceeds from the sale of Pray For POW will go to Protect Our Winters (POW). This organization helps passionate outdoor people protect the places and lifestyles they love from climate change. We are a community of athletes, scientists, creatives, and business leaders advancing non-partisan policies that protect our world today and for future generations.
To get ready for the winter snow season that awaits us, 10 Barrel Brewing will once again rev up it Pray For Snow events. The first stop will be this Saturday, October 30 in Boise and will follow with stops in Bend on Saturday, November 13, and Denver on Saturday, December 4. Unfortunately there is no planned stop here in Portland. These events will look a little different this year to prioritize the health and safety of its patrons and staff. Masks are required unless you are actively eating or drinking. 10 Barrel will also be requiring proof of vaccination or a negative COVID-19 professional test taken within the past 72 hours.
The Pray For POW can's artwork features skier Caite Zeliff on one side of the can with Pray For POW boldly displayed on the other side. To locate Pray For POW in 6-pack, 12oz cans, use the 10 Barrel Beer Finder.