Anchor Brewing Releases Tropical Hazy IPA, Crisp Pilsner, and Little Weekend
|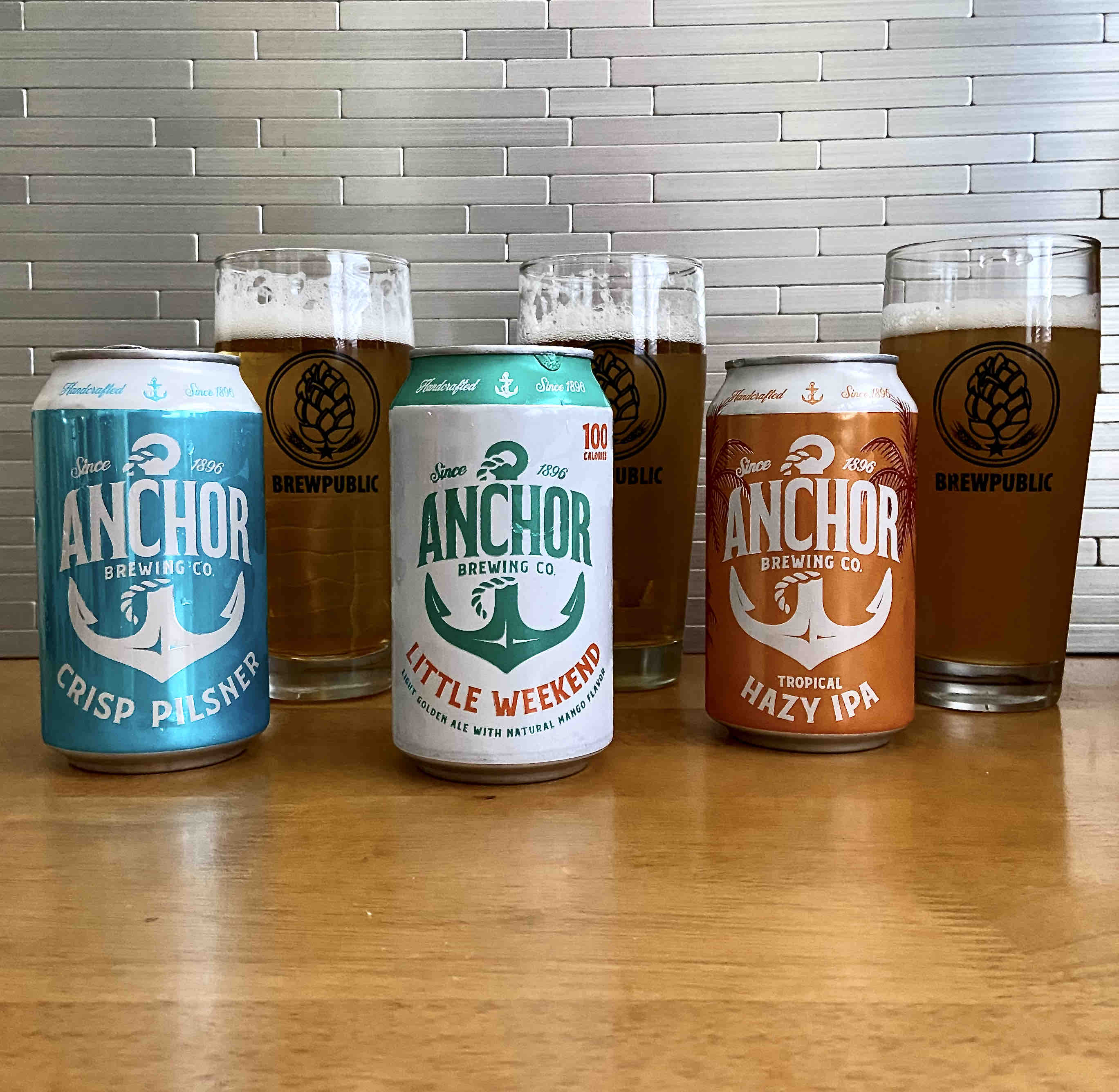 This is a momentous year for Anchor Brewing in San Francisco. The iconic craft brewer celebrates its 125th Anniversary in 2021 and rolls out three new beers in the brewery's refreshed packaging. Look for Tropical Hazy IPA, Crisp Pilsner, and Little Weekend as this trio of new beers join Anchor's core portfolio of beers with year-round availability. With these releases, it is said that this is the first time that Anchor Brewing has released a Hazy IPA, Pilsner and 100-calorie beer in Little Weekend.
"It's an exciting moment for the entire team at Anchor to introduce these incredible, hand-crafted beers to our fans during our brewery's historic 125th year," says Dane Volek, Anchor Brewing's Pilot Brewer, in a statement. "We've spent the past year perfecting each beer inspired by feedback and conversations with guests who previously would join us at our Public Taps tasting room in San Francisco to try our experimental styles. As we enter into the spring, we look forward to seeing our fans enjoying outdoor adventures with these new beers by their side."
Kicking off the lineup of the three new releases is Tropical Hazy IPA, that also happens to be the brewery's first distributed Hazy IPA. After a few years of offering various renditions of Hazy IPAs at Anchorage's Public Taps, the brewery has finally packaged a version that is quite delicious.
Tropical Hazy IPA is brewed with a malt bill of Pale, Pale White Wheat, and Rolled Oats that complement the hops bill of Galaxy, Cascade, Eureka, Nugget, and Strata. The beer pours a dark orange color with a bit of haze to it, but not as turbid as many other Hazy IPAs that are out in the marketplace. Tropical aromas and flavors fill the senses with pineapple and passionfruit coming to the forefront! Tropical Hazy IPA is a smooth, easy drinking Hazy that's a bit more approachable as the beer sits at 6.5% ABV and 35 IBUs.
With the release of Crisp Pilsner, drinkers truly receive what the name states, a truly crisp and clean Pilsner. Nothing too hoppy here as what can be expected with an American craft brewer's touch to this traditional European beer style. Crisp Pilsner begins with water from glacial Hetch Hetchy reservoir in Yosemite when Pilsner and Pale Malt and the pop of Saaz Hops are added. The beer is full of floral notes with a crisp, biscuit finish. Crisp Pilsner sits at 5% ABV and 27 IBUs and will be the perfect companion at your next backyard gathering.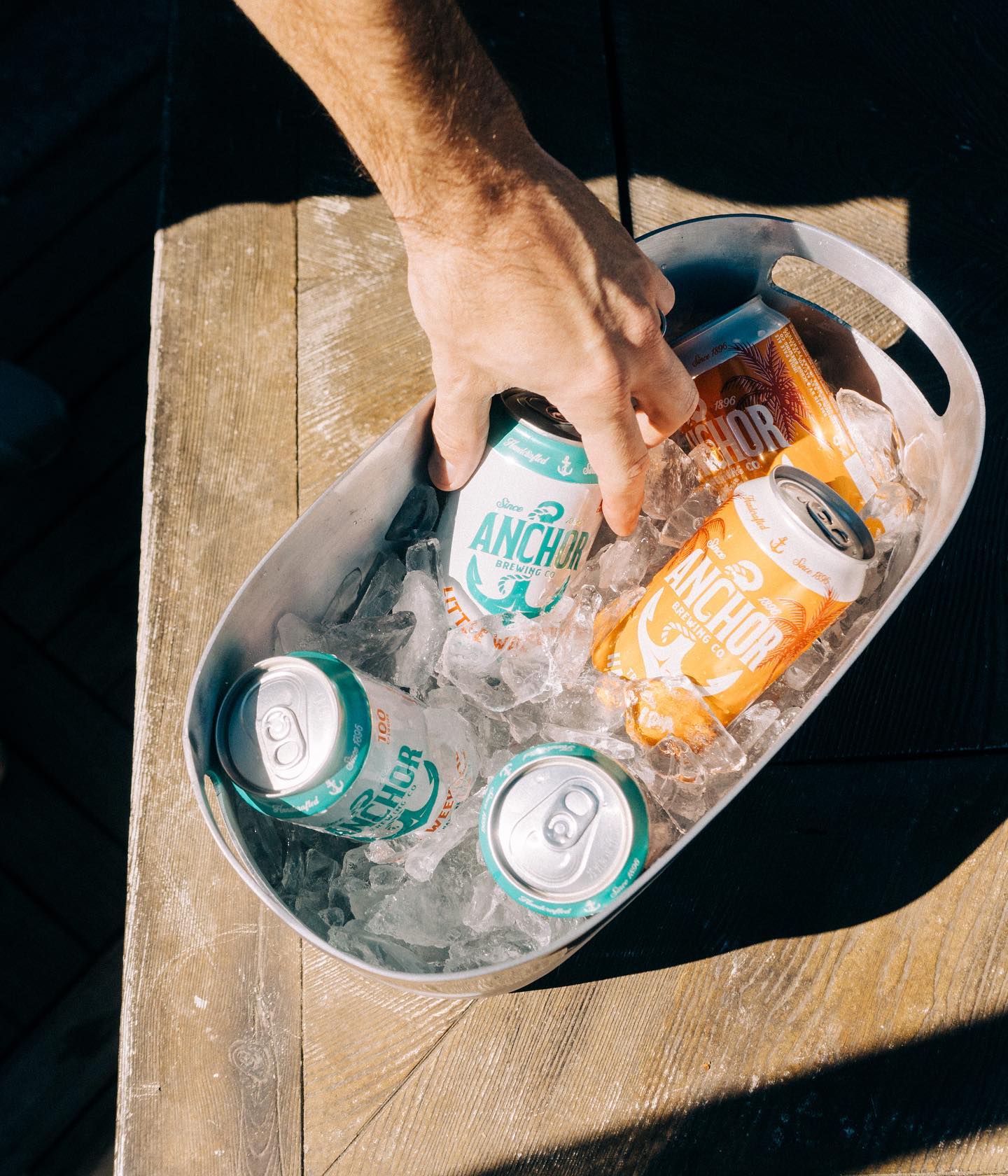 The one beer we were most excited to try is Little Weekend, a very sessionalble, low-calorie beer that arrives in time for summer beer drinking season. This Golden Mango Ale is surprisingly full bodied and flavorful considering that it only has 100 calories, and 6.5 grams of carbs while arriving at 3.7% ABV. Little Weekend is brewed with Eureka, Calypso, and Haas #431 hops that are balanced out with Pale and Vienna Malt. This provides for a slight nose of mango fruit that finishes crisp and dry.
Little Weekend is the ideal beer to have at lunch as it's both low in alcohol and calories. More flavorful than a light domestic beer, while still staying true to an iconic San Francisco craft brewery.
"Over the years, we've seen an increased demand among drinkers and our fans at Public Taps for lighter beers that are full of flavor, but don't slow you down," said Volek, in a statement "I whole-heartedly enjoy this crisp and clean style and see lighter beers as an exciting challenge to craft something that, in its simplicity, reveals a great deal of brewing finesse. "I couldn't be more proud of where we landed with 'Little Weekend, our first 100-calorie beer release.'"
Tropical Hazy IPA, Crisp Pilsner, and Little Weekend are available in 12oz cans with a suggested retail price of $9.99 per six-pack and will be available nationwide. To locate any of these three beers or any other beer from Anchor Brewing use the brewery's Beer Finder.