Bale Breaker and Cloudburst Release Citra Slicker Wet Hop IPA
|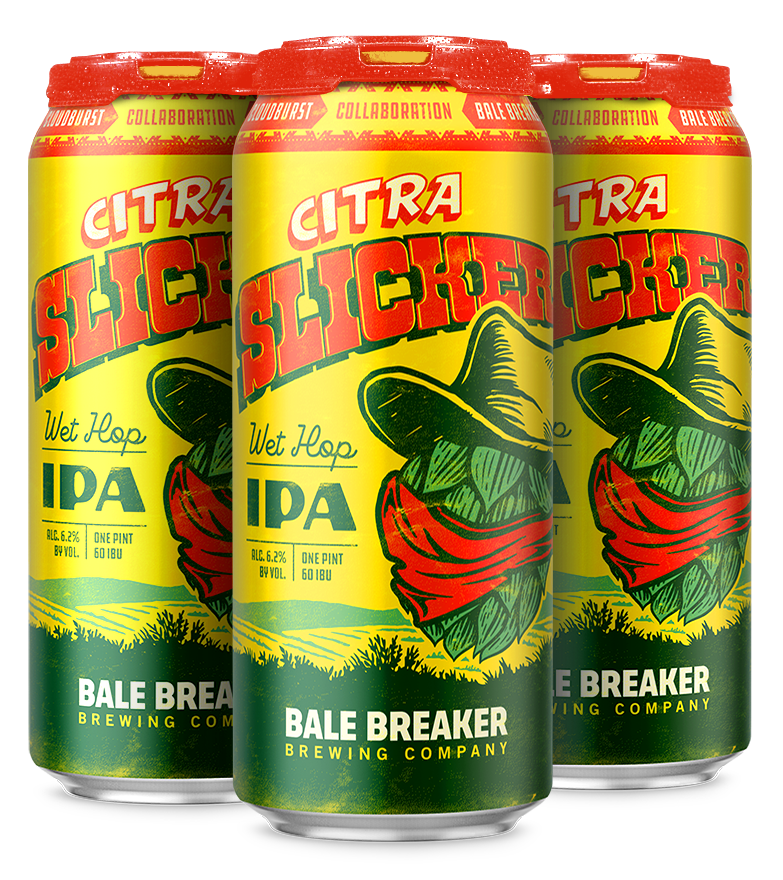 Citra Slicker Wet Hop IPA, a beer that originally came from a collaboration with Bale Breaker Brewing and Elysian Brewing will once again return in 2019. But this time the beer will be released in 16oz Tall Boy cans and with a different collaborating partner, Cloudburst Brewing.
When Citra Slicker Wet Hop IPA debuted five years ago the collaboration included Dick Cantwell, then a co-founder of Elysian Brewing. Shortly thereafter Cantwell, along with his other two co-founders sold Elysian Brewing to Anheuser Busch. The next year the beer was not brewed but returned the following year with Cloudburst Brewing in the fold.
Since the reboot of this beer, Steve Luke, owner of Cloudburst Brewing and a former Elysian Brewing brewer has been collaborating on this wet hop IPA with Bale Breaker. The beer that the two breweries brew is a heavily dry-hopped yet light in color and body IPA.
Citra Slicker is described as offering notes of tangerine, tropical, pine, and floral from the freshly picked Citra hops at Loftus Ranches located a mere four minutes from the brewery. These hops are then rushed to the brewhouse at Bale Breaker to brew one of the most fresh wet hop IPAs available.
"Every harvest, we look forward to hosting the big city brewers from Cloudburst to help brew this irresponsibly-hoppy IPA," said BBBC brewmaster and co-owner Kevin Smith in a press release. "It's been well-received by the beer industry over the years and we're proud it's a wet hop IPA people have come to look forward to every fresh hop season."
Citra Slicker Wet Hop IPA will make its 2019 return on Friday, September 27th at Bale Breaker located outside of Yakima, Washington. Soon thereafter the beer will be released throughout Bale Breaker's distribution footprint and this includes Oregon and Washington.