Celebrate St. Paddy's Day With Breckenridge Brewery Nitro Irish Stout
|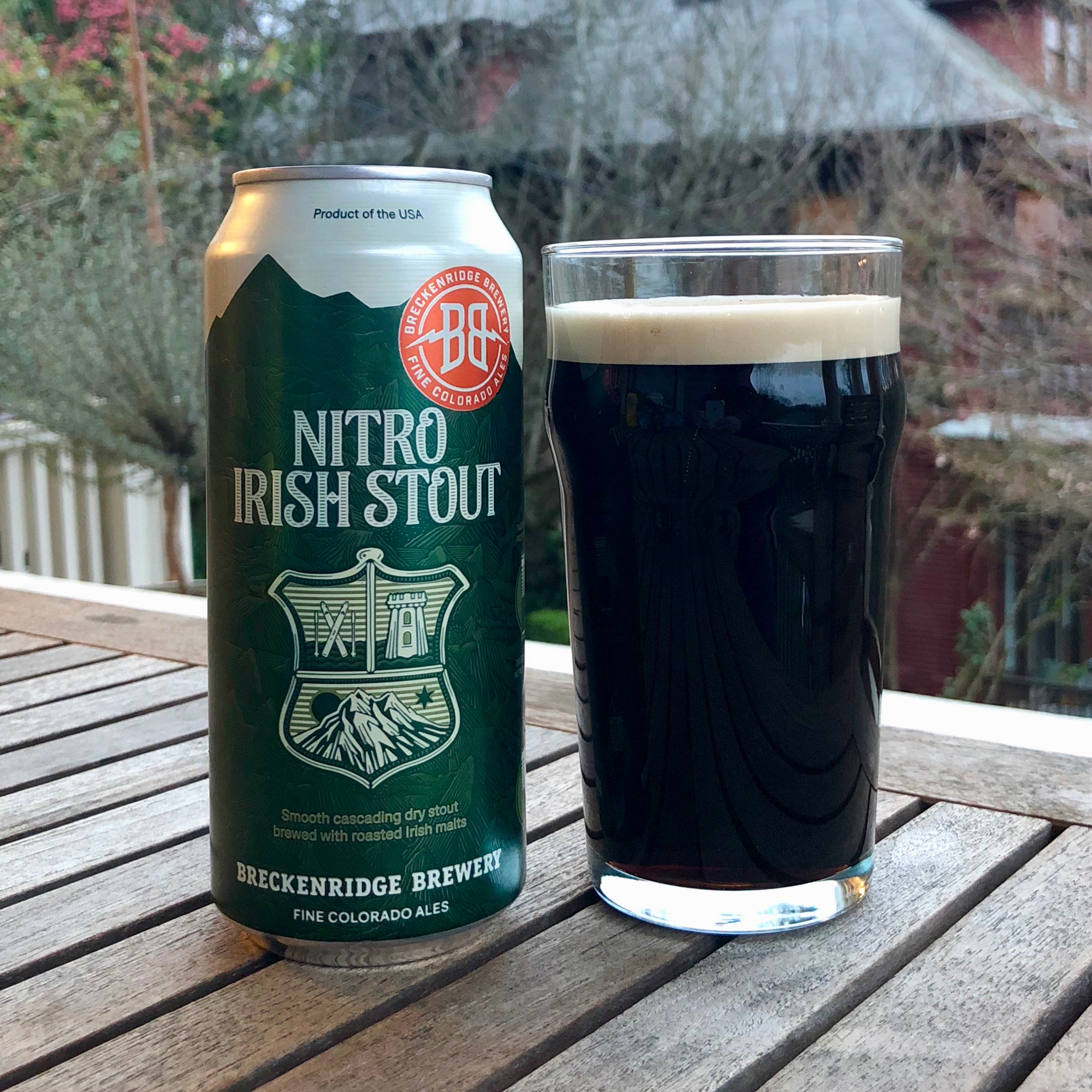 In time for this weekend's Irish celebration of St. Patrick's Day, Breckenridge Brewery has re-launched its former spring seasonal, Nitro Irish Stout, as a new year-round offering.
Available nationally, Breckenridge's Nitro Irish Stout is now part of the brewery's year-round lineup of beers. Using Irish malts and roasted barley, this sessionable Irish Stout at 4.8% ABV is a perfect beer to enjoy during an extended drinking session.
Upon cracking open a can of Nitro Irish Stout, it pours a cascading head without any widget that Guinness, the world's most popular stout, employs. Aromas of chocolate lead to a full flavor of its Irish malts. The nitrogen charge keeps the smoothness intact on this dry finishing stout. Since this Nitro Irish Stout doesn't employ a floating nitrogen filled widget, as it's secured to the bottom of the can, so that it can be enjoyed directly from the 13.6 ounce can.
"Nitro Irish Stout was a key seasonal release for us last year," said Todd Usry, Brewmaster and President of Breckenridge Brewery in a statement. "What we felt about this beer was verified by our consumers – that this easy-drinking stout is not only great for St. Patrick's Day and springtime, it's a solid, delicious recipe that's perfectly enjoyable any time of the year."
Nitro Irish Stout is available year-round from Breckenridge Brewery in 4-pack, 13.6 ounce cans and on draft. To locate this beer or any other Breckenridge Brewery beer check out the brewery's Beer Locator.