Elysian Brewing Expands its Hazy Contact Lineup with Full Contact Imperial Hazy IPA
|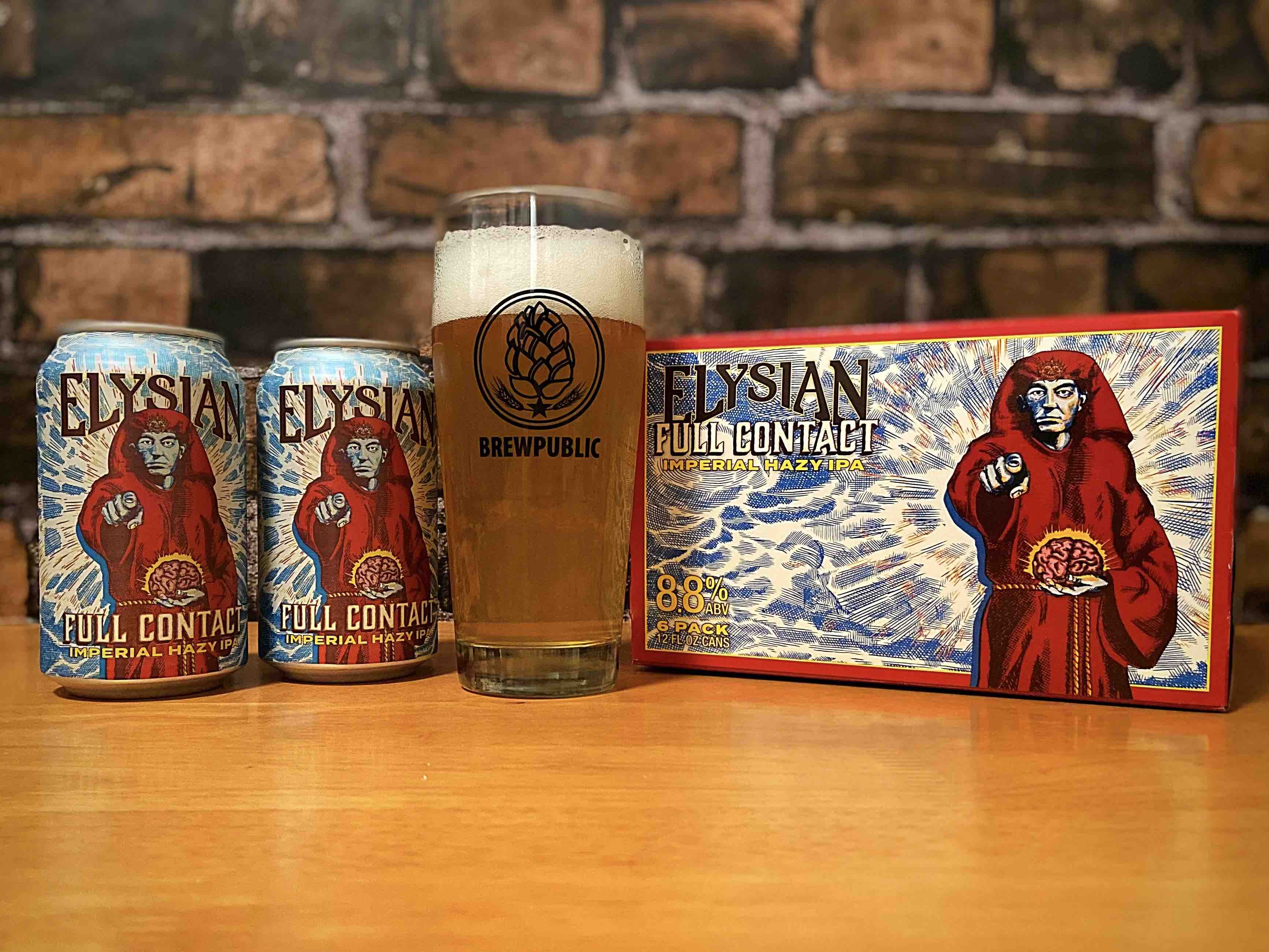 Elysian Brewing expands its Contact lineup of beers with the introduction of Full Contact Imperial Hazy IPA. An imperial version of its Contact Haze Hazy IPA that was released last year, Full Contact is a deceptive bolder version that sits at 8.8% ABV and 60 IBUs.
Full Contact pours a medium straw color and has a bit of haze but one that's not as turbid as other Hazy IPAs in the marketplace. Upon moving the glass to your face, pleasant floral aromas inundate the senses. Then from the hop bill consisting of Centennial, Simcoe and Strata Hops, flavors of tangerine and melon highlight your taste buds.
A perfect Hazy IPA for those that are not too impressed with the style. Full Contact is easy drinking, especially for its higher than average alcohol content.
Also joining the Contact family later this month is Altered Contact, a Tart IPA at 6.8% ABV that offers a refreshing alternative to the usually generous hop-forward flavors of the style. A Trilogy Pack featuring all three beers in the Contact Family is scheduled to be available in March 2021.
Full Contact Imperial Hazy IPA is brewed in Seattle, WA and Fort Collins, CO and is available 12oz cans and on draft year-round throughout Elysian Brewing's distribution network.