Occidental Brewing Packages Lucubrator Doppelbock in 16oz Tallboy Cans
|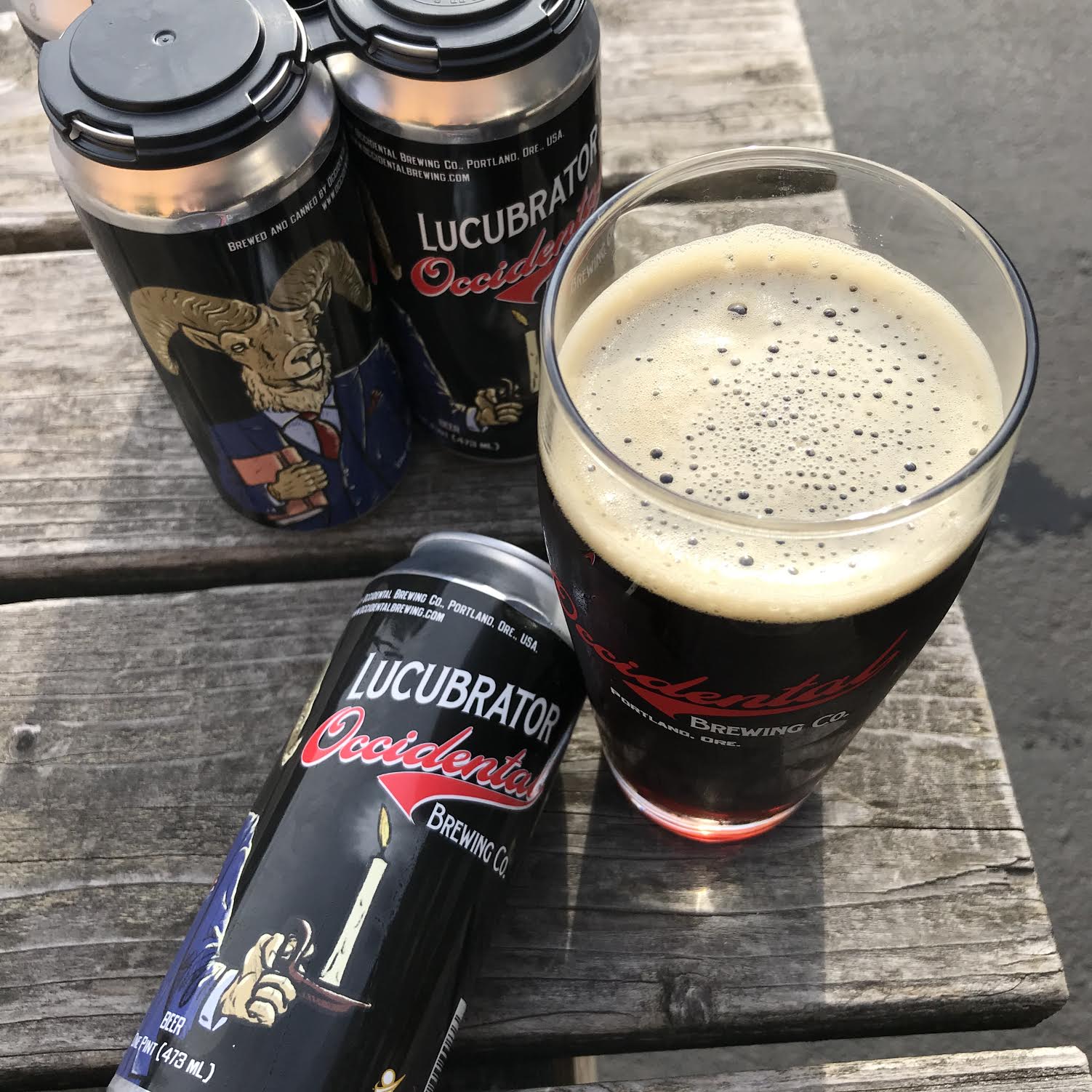 For the first time, Occidental Brewing has released its popular Lucubrator Doppelbock in cans, and that's 16oz Tallboys. Lucubrator is now available in cans at the Occidental Taproom and within the distribution network of Maletis Beverage. Its draft counterpart is being kegged and will be available beginning next week.
Lucubrator Doppelbock is an award-winning doppelbock that is a dark and rich malty lager with a perfect balance of caramel, melanoidin, and a touch of roast malt. Its initial, subtle sweetness mellows nicely with subsequent sips, and a pleasant alcohol finish makes for a nice winter warmer. Lucubrator sits at 6.7% ABV and 24 IBUs.
And save the date, as Occidental's annual Lager Fest returns to it's taproom for two days, from December 13-14, 2019.