Weihenstephan Packages its Weihenstephaner Festbier in Cans
|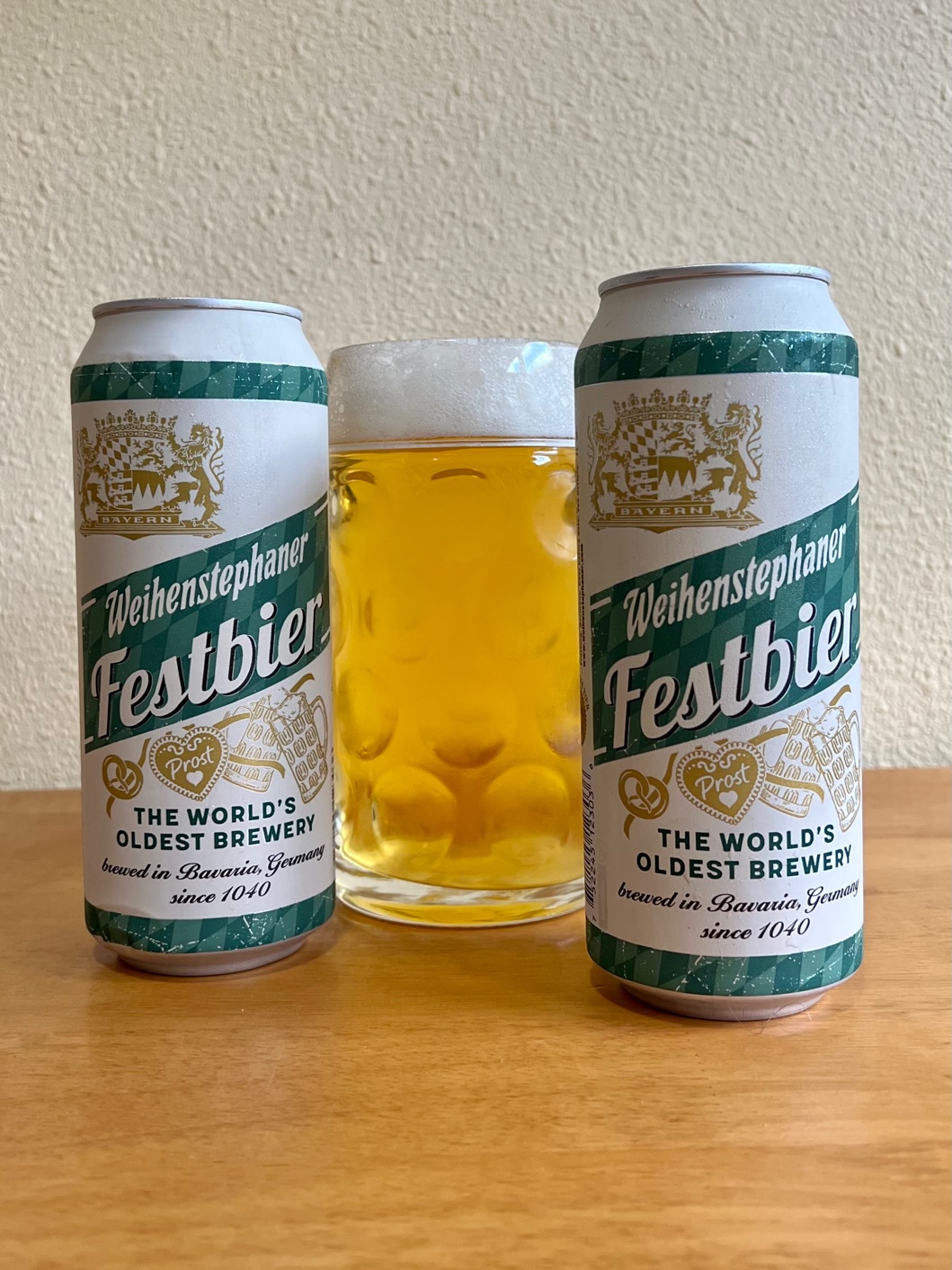 With the arrival of fall just a month away, Oktoberfest beers are landing on store shelves. The first one that we have sampled this year just happens to be from the world's oldest brewery.
Founded in 1040 in Bavaria, Weihenstephan has recently started to export its Weihenstephaner Festbier to the United States in 500mL cans. This is the first time that this seasonal has been packaged in cans.
The new Festbier cans feature a design which ties into the heritage of the nearly 1000-year-old brewery, and of course an homage to Oktoberfest. It joins the brewery's other two offerings, Weihenstephaner Hefeweissbier and Weihenstephaner Helles, that are also now packaged in cans.
"After the successful can launch for our Hefeweissbier and Helles in 2021, we are thrilled to offer our key seasonal offering Weihenstephaner Festbier in cans for the US market as we continue to evolve as a brand to meet the needs of our consumers and fast-changing US beer market," says Marcus Englet, Vice President Export for Weihenstephan. "This is a great opportunity for our current and new brand lovers to enjoy Weihenstephan this Festbier season in new venues that might have been restricted before, due to previously only offering glass bottles or draught."
Just like Weihenstephan's other beers, its Festbier is brewed according to the Reinheitsgebot, using only water, hops, yeast and malt. With premium hops from the famous Hallertau region and Malt from Bavarian malt houses that are dedicated to the highest standards, Weihenstephan's promise is not only to be the world's oldest brewery, but one of the best. And this is one marketing statement that we can agree on.
Weihenstephaner Festbier pours a deep straw color, just like the beers that are served by the six Munich breweries next month during the in-person return of Oktoberfest. This is not a märzen beer as some Oktoberfest beers are, therefore its less malty and much lighter in appearance. But Weihenstephaner Festbier is still full-bodied, yet easy drinking at 5.8% ABV and 26 IBU.
"We're excited for Festbier to join Hefeweissbier and Helles in the can offerings as we head into Fall. The new package offering will be a great compliment to the existing seasonal and core lineup in the US market. This gives us an opportunity to and we're increase the brand presence for Weihenstephan across the 50-state footprint in all types of accounts," says Dave Pardus, CEO of Total Beverage Solution.
Weihenstephaner Festbier is brewed for Volksfest Event in Freising, the brewery's hometown, and released across the globe. It is now available in cans and on draft in the United States through importer, Total Beverage Solution.