Schilling Cider Adds Big Zesty Raspberry Lemonade Cider
|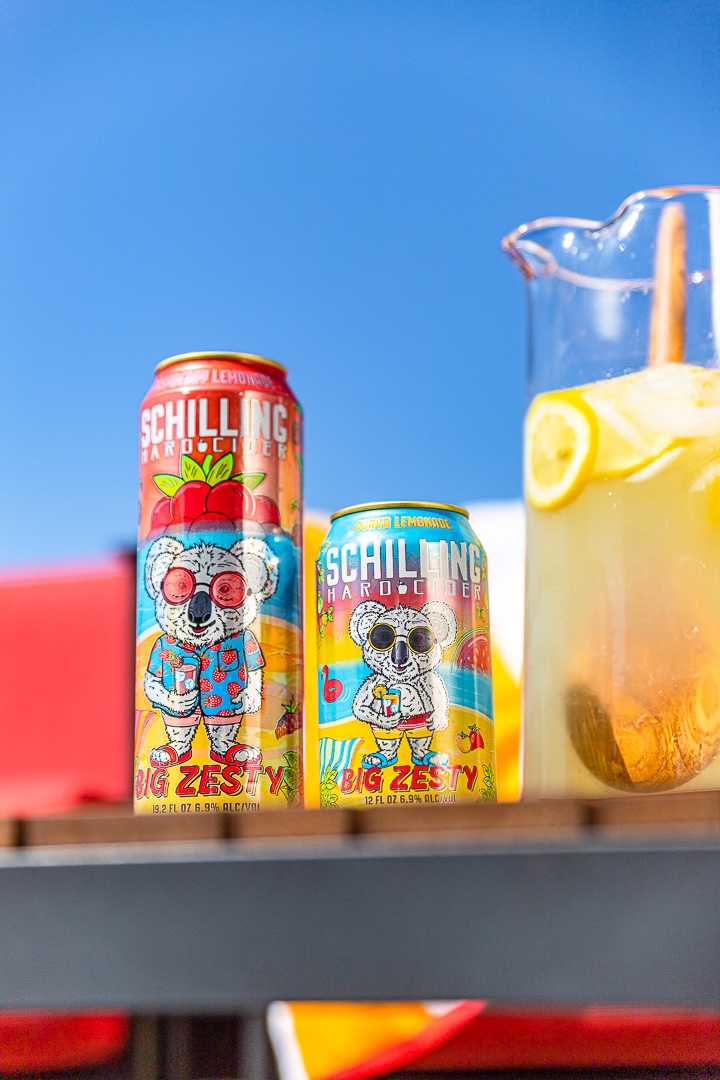 This summer, Schilling Cider expanded its Big Zesty lineup from the original Big Zesty Guava Lemonade with the new Big Zesty Raspberry Lemonade.
The Auburn, Washington based cidermaker is set for all of summer with its Big Zesty lineup of lemonade cider. Both offerings are excellent takes on the summer staple of lemonade, just with different fruit offerings in each.
Big Zesty Raspberry Lemonade
Raspberry Lemonade transports you to another sunshine filled party place with totally razz vibes. Slip into summer with this juicy, tangy and sparkling bevvy, packed with ripe raspberries and fresh lemonade.
6.9% ABV
Big Zesty Guava Lemonade
Schilling's bold entry into the new world of lemonade ciders is nothing short of spectacular. The guava juice adds just a full layer of juiciness that is balanced well with the acidity of the lemon, not too sweet and not too tart.
6.9% ABV
Big Zesty Raspberry Lemonade is available in 19.2oz cans while Big Zesty Guava Lemonade are available in 6-pack, 12oz cans. Find both Big Zesty options at either of Schilling Cider Tasting Rooms in Portland or Seattle. These two can also be found in cans throughout the cidery's distribution footprint by visiting schillingcider.com/find/.