Whole Foods Features Surreal Brewing Non-Alcoholic Beer in a Nationwide Promotion
|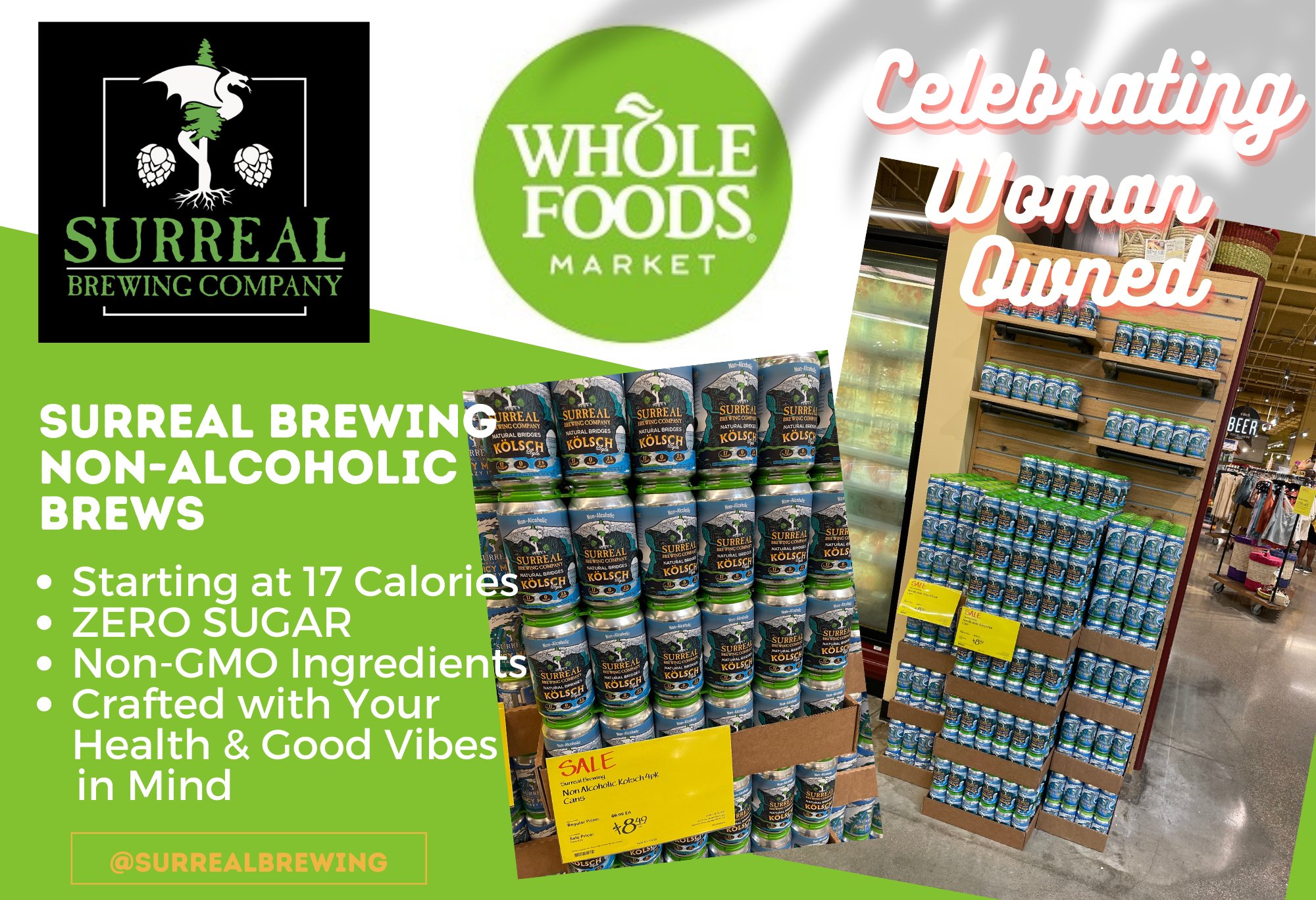 Across the country, Whole Foods Market will feature Surreal Brewing in a new month-long promotion. What began on June 1, Whole Foods will feature $7.99 – $8.49, 4-packs of Surreal Brewing's award-winning non-alcoholic beer through July 5, 2022.
Whole Foods Market, owned by Amazon, will be retailing Surreal Brewing at 450 of its 500+ stores nationwide. The U.S. non-alcoholic beer market is increasing 30% YOY and is on track to grow to $6bn by 2025. Whole Foods is one such retailer that's embracing this upward trend in beer.
Surreal Brewing was founded in Campbell, California by husband and wife team, Tammer Zein-El-Abedein and Donna Hockey. This brewery dares to be different by cutting sugar out of its beverages. Meeting Whole Foods Market's rigorous Quality Standards, which prohibit hydrogenated fats, high-fructose corn syrup, and more than 150 flavors, colors, sweeteners and other ingredients commonly found in food, Surreal Brewing's core lineup of all-natural, non-GMO, NA craft beers offer health-forward options that are low-calorie, low-carb, and contain zero-sugar, including two two-gluten reduced options.
"Whole Foods Market is a beacon for healthy options" says Surreal Brewing co-founder Donna Hockey, in a statement. "We are stoked to be highlighted by this amazing retailer for being an innovator in the non-alcoholic beverage space and bringing to the market a surreal, delicious, health-forward craft beer without the negative effects of alcohol."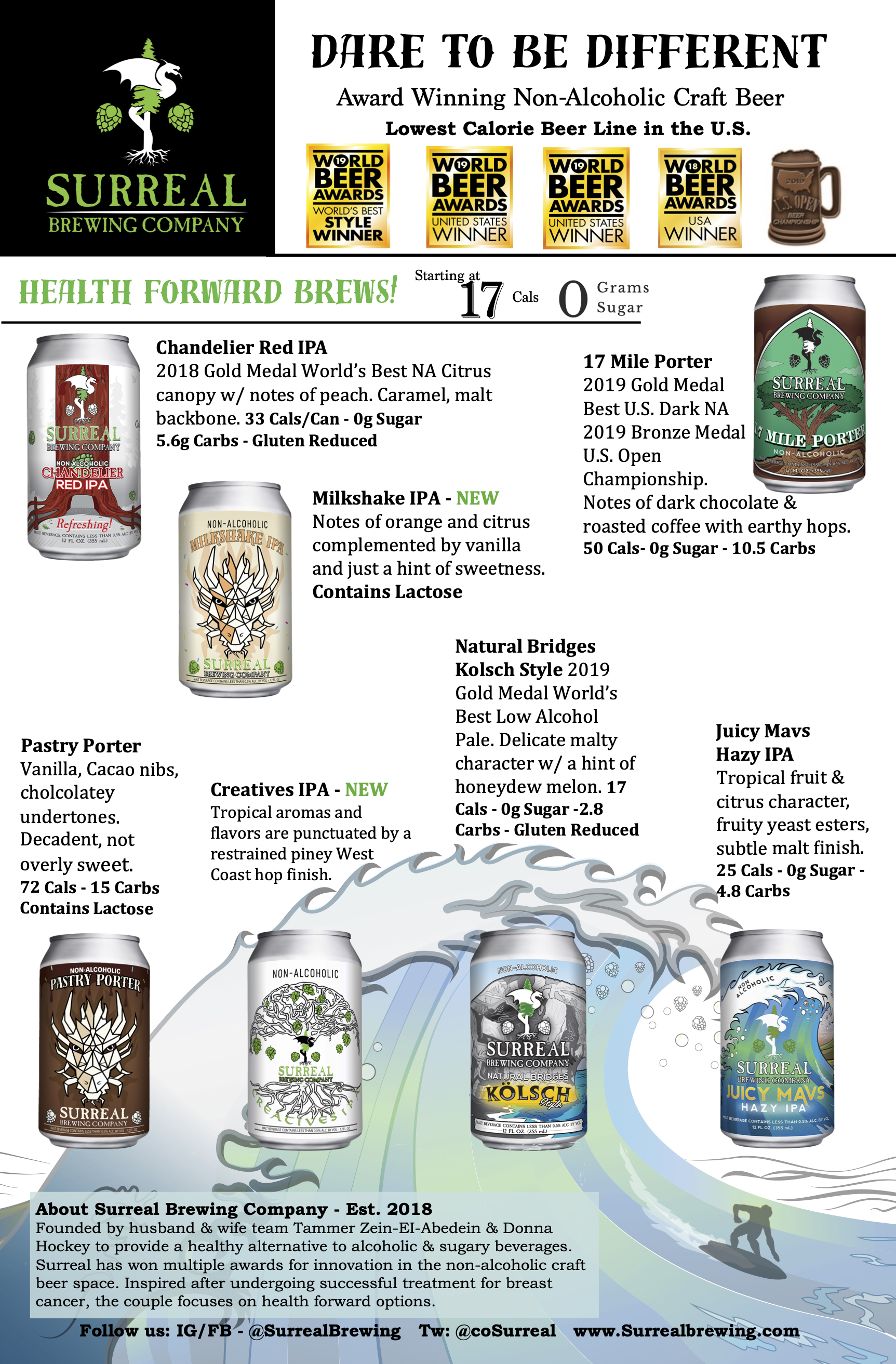 Awarded 2019 World's Best Low & Non-alcoholic Pale Beer, Natural Bridges Kolsch Style NA (Calories-17, Sugar- 0g, Carbs – 2.8g, Gluten Reduced) has a delicate malty character with a hint of honeydew melon and a crisp, refreshing finish. Winning Silver at the 2020 World Beer Awards, the Juicy Mavs Hazy IPA bursts with tropical fruit and citrus character, accentuated by fruity yeast esters & a subtle, clean malt finish.