2 Towns Ciderhouse Launches Craftwell Cocktails in 12oz Cans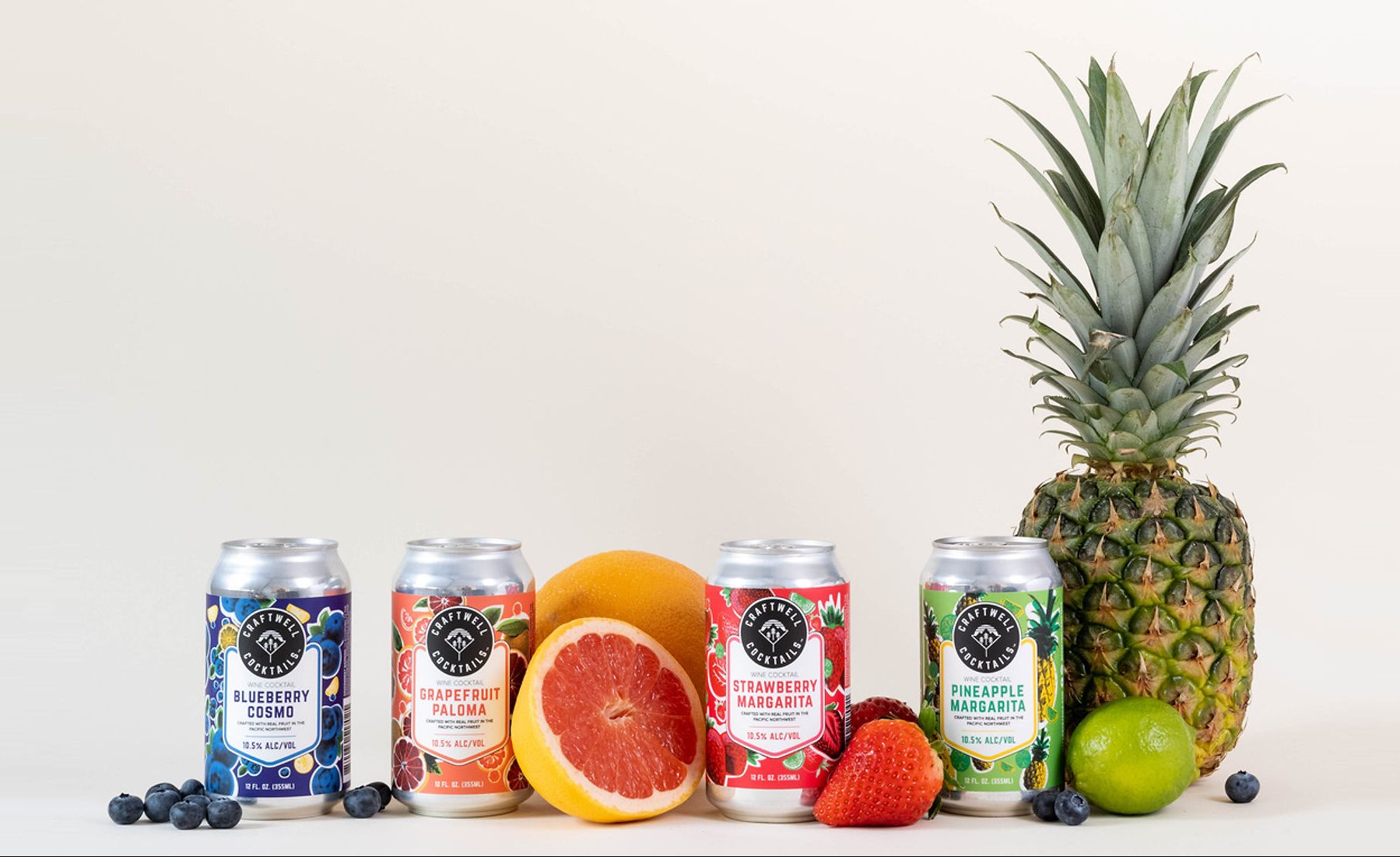 The latest entry into the canned cocktails trend is Craftwell Cocktails. This new lineup of apple wine based cocktails comes from Oregon's largest craft cider maker, 2 Towns Ciderhouse. Craftwell Cocktails features four fruit forward flavors of Pineapple Margarita, Strawberry Margarita, Grapefruit Paloma, and Blueberry Cosmo. All four flavors are currently making its way across the Oregon and Washington markets with additional markets in the near future.
Craftwell Cocktails is a line of premium cocktails developed by the team of experts at 2 Towns Ciderhouse in Corvallis, Oregon. Each of the four flavors are made with real fruit from a base of apple wine with two servings at 10.5% ABV per 12oz can.
Being that these are wine based, the lineup of Craftwell Cocktails can be sold at retailers in its home state of Oregon where other canned cocktails made with distilled spirits cannot. This means that Craftwell Cocktails will be available at grocery stores, convenient stores and other retailers that sell wine. Within the state of Oregon, other spirits based canned cocktails can only be sold at liquor stores with limited hours and less accessible.
"When we started 2 Towns Ciderhouse a dozen years ago, we used the ingenuity that's unique to the Pacific Northwest, and people loved it," said Nels Jewell-Larsen, Co-owner. "We're bringing the same spirit to Craftwell, inspired by our consumers' spirit of adventure, to craft great-tasting cocktails that are ready to drink."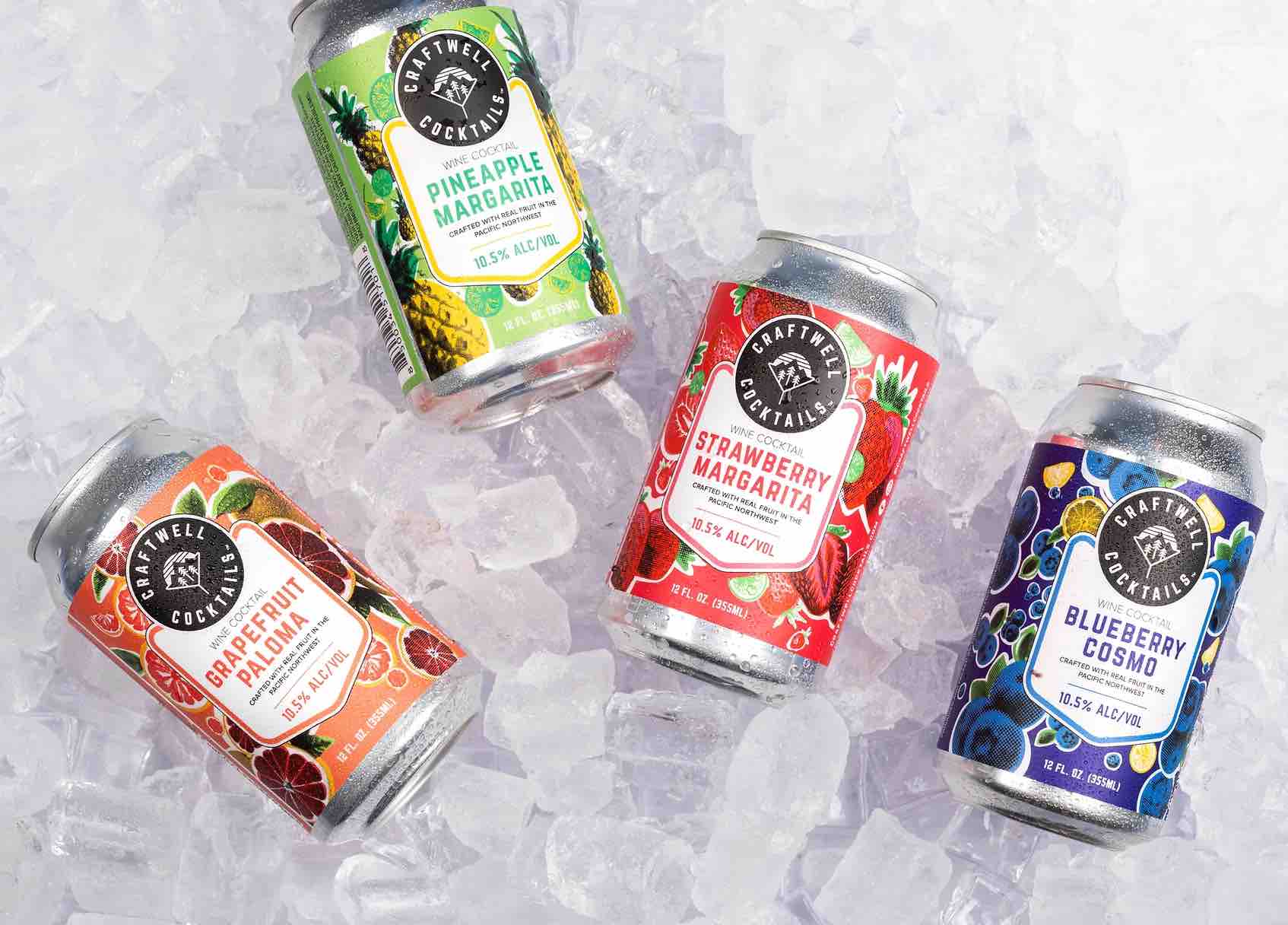 Here's a rundown on all four flavors:
Pineapple Margarita uses Costa Rica Gold pineapple, Key lime juice, and agave nectar, giving it a ripe pineapple forward taste that is balanced with a kick of lime, and sweetened by the agave.
Grapefruit Paloma blends Rio Grande Ruby Red grapefruit, California Meyer lemon, and agave nectar to produce a fresh-squeezed, citrus flavor with a quenching and mild bitterness, balanced by agave sweetness.
Blueberry Cosmo is crafted with Pacific Northwest blueberries and California lemon. It tastes rich, ripe, and fruity, with a pronounced blueberry forward taste and a lemon-tang finish.
Strawberry Margarita relies on strawberry juice, Mexican Key lime juice, and agave nectar to reveal a distinctly West Coast margarita experience, with big, ripe strawberry notes and blends sweet with tangy.
What we noticed from tasting through the four-flavor lineup is that each one lives up to its description quite well. Each are full of fruit flavor, lightly carbonated and enjoyable. The major drawback for us was that we definitely noticed that apple flavor, especially in the finish. Regardless, Craftwell Cocktails will be a hit this year and for fans of apples, it may be just your jam!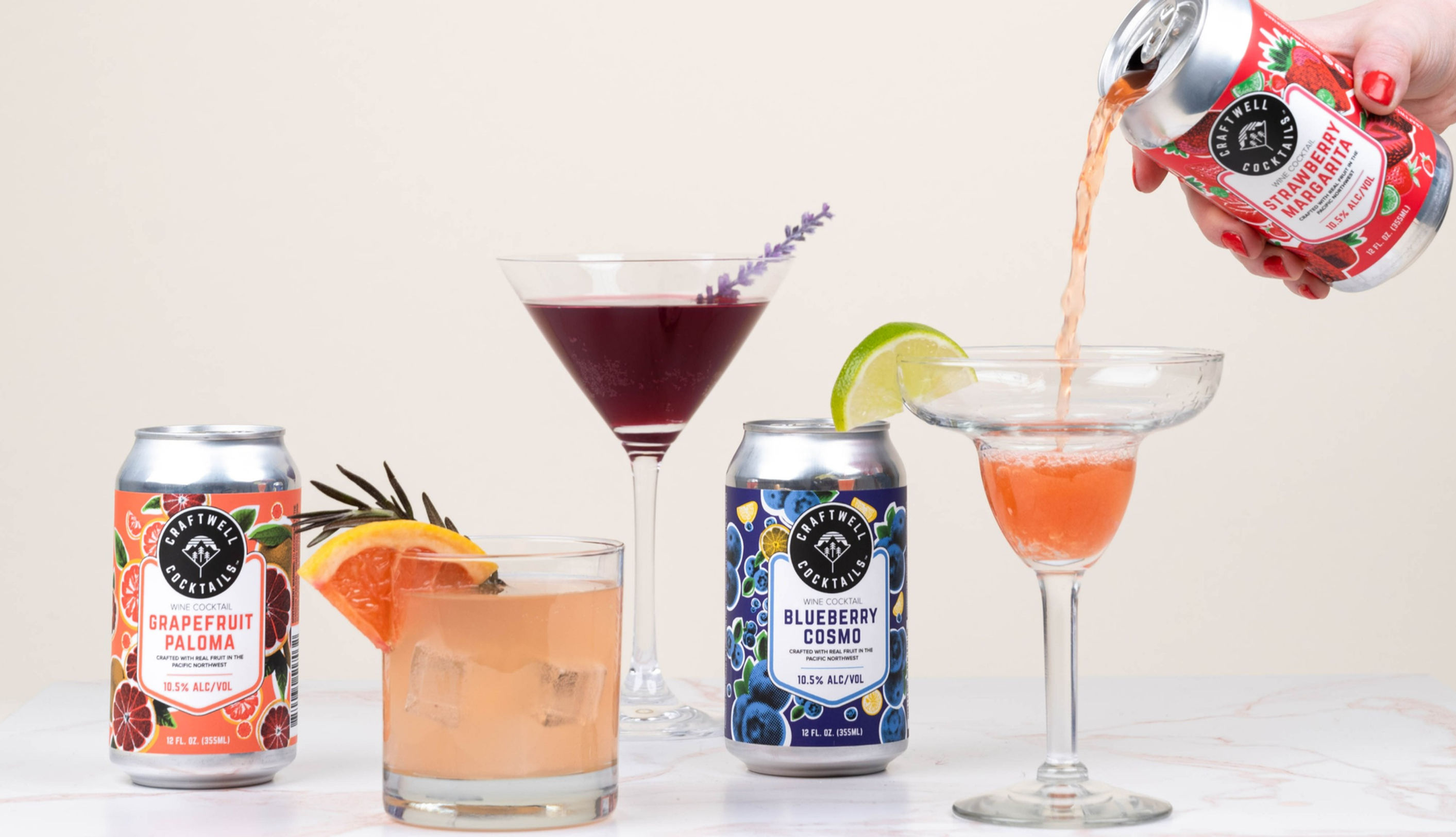 Craftwell Cocktails can be located by using the Craftwell Cocktail Finder. Follow Craftwell Cocktails on Facebook and Instagram or visit their website: craftwellcocktails.com.