Columbia Distributing Acquires Graybeal Distributing of Pendleton, Oregon
|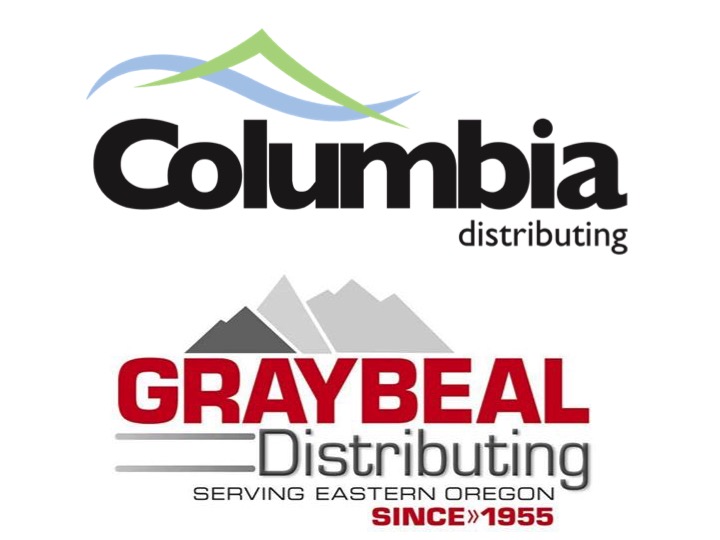 Just one year ago Columbia Distributing was acquiring fellow beer distributors with its purchase of General Distributors Inc. and Marine View Beverage. On Friday Columbia announced that it is purchasing Graybeal Distributing based in Pendleton, Oregon. This move will expand Columbia's presence as it moves eastward in the Beaver State.
"This will allow us to expand numerous brands where we see strong potential for growth while delivering on our brand promise," said Columbia's President and CEO Chris Steffanci. "And that's to provide ongoing, sustainable opportunities for all of our key stakeholders – employees, customers, suppliers, shareholders and the communities where we operate. We are excited to start a great partnership with our new Eastern Oregon family."
Graybeal Distributing was founded in 1955 by the father and son team of Finley and Jay Graybeal. The distributor serves the eastern Oregon counties of Morrow, Umatilla, Union, Baker and Wallowa. Its portfolio comprised more than 190 international, national and local beer, energy and water suppliers that account for over 500 brands with over 2,400 different beverage SKUs.
The distributor carries the MillerCoors and Pabst portfolio when it comes to domestic beer. In addition to these brands it also handles many craft breweries such as Sierra Nevada, Lagunitas, 10 Barrel, Ninkasi,  Deschutes, Crux, Fort George, Rogue and many more.
In the press release Columbia states that there will be very little change to its day-to-day operation. Graybeal's warehouses and employees will begin functioning as Columbia Distributing when the transaction closes on or about February 28, 2019. When Columbia acquired General Distributors one year ago this was not the case as this acquisition disrupted the beer distribution channel in the Portland market.
"Graybeal Distributing has been incredibly fortunate to build a distributorship that's made such a significant impact on so many lives," said CEO Maryl Featherstone in a statement. "A very sincere thank-you to everyone who's touched the company over the last 64 years. This includes our tremendous employees, incredible customers and suppliers, and of course our Eastern Oregon community. I have no doubt the business we've built is in good hands; it will continue to grow, and most importantly, give back to our community."