McMenamins Summer 2022 Beer & Cider Releases
|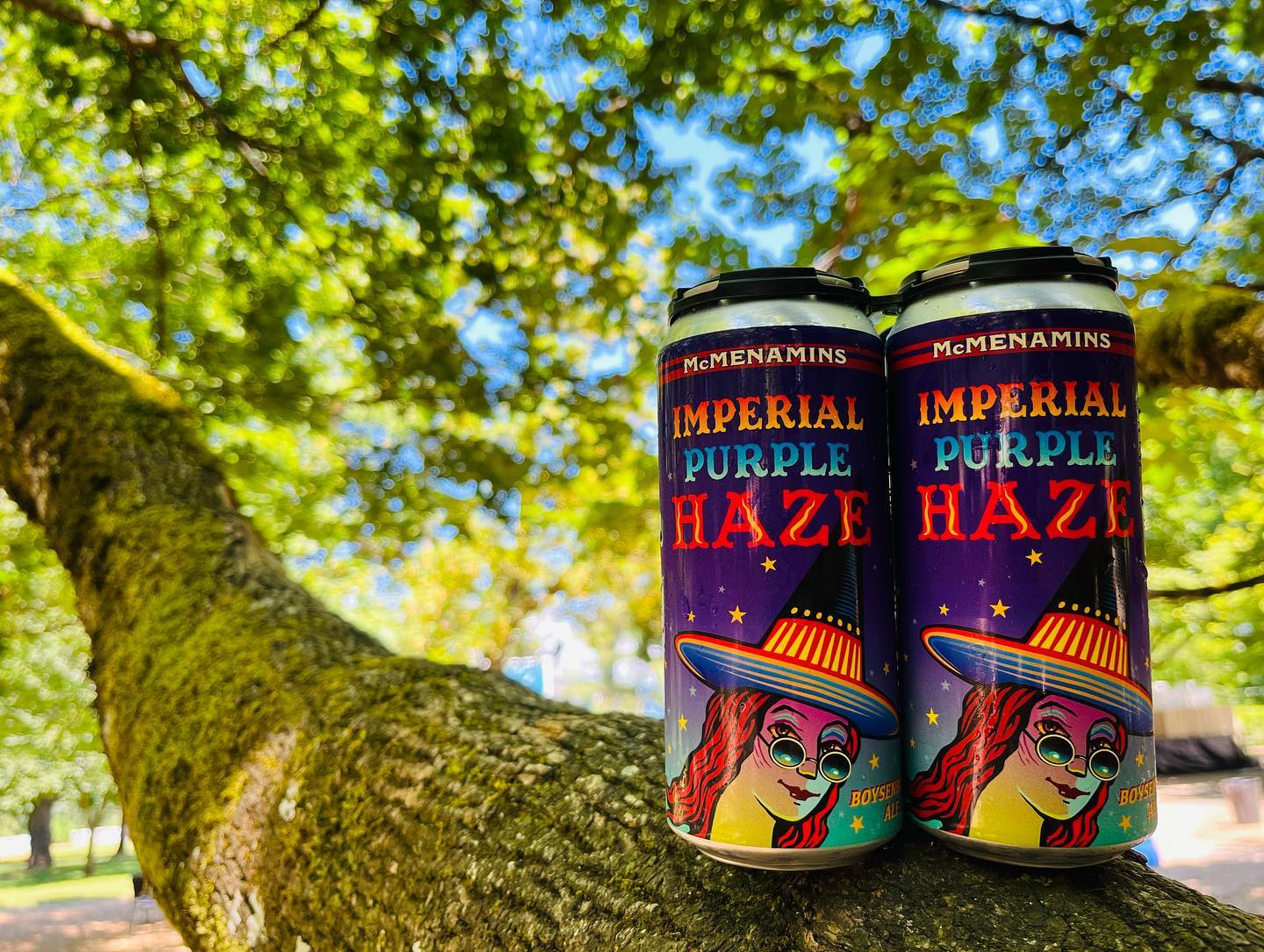 McMenamins has packaged up a few new beers and one new cider to quench your thirst as we hit the mid-summer mark. Look for Imperial Purple Haze, Tropic Heat Guava Habanero Coconut Sour, Egyptian Cotton Hazy IPA, and Tripppy Cider  at McMenamins locations across Oregon and Washington. Each are packaged in 16oz cans and are available for a limited time.
Here's a rundown on all four new releases with descriptions provided by McMenamins.
Imperial Purple Haze
A light, crisp, and refreshingly fruity ale. Slightly more tart and fuller bodied than our normal Purple Haze recipe, this is a pub favorite. Made with double the boysenberries, more grain and hops.
Fruit: Boysenberries
ABV: 7.2%
Tropic Heat Guava Habanero Coconut Sour
Tropic Heat is a kettle soured ale brewed with pink guava puree, coconut and habanero peppers. The heat contribution from the peppers is minimal and creates a pleasant background quality that lingers. This slight spiciness accentuates the fruity, full guava taste that is this beer's foundation.
Special Techniques: Kettle Soured
ABV: 5.2%
Egyptian Cotton Hazy IPA
Egyptian Cotton was named after the soft, cozy companion that a blanket can provide. This beer is just that soft, like a basket full of clouds. Aromas of citrus and candied fruit float over a light hazy body comprised of silky rolled oats, full of hop-forward flavor but lacking an overly assertive bitterness.
Special Ingredients: Soft Rolled Oats
ABV: 6.5%
Tripppy Cider
Our newest seasonal cider packs a (fruit) punch! The trio of peach, pineapple, and pomegranate juices is the perfect blend of sweet, tropical and tart, and will leave you wanting another sip. Three cheers for TriPPPy!
Fruit: Pineapple, Peach, Pomegranate
ABV: 6.2%
To locate any of these beers or cider, visit mcmenamins.com.