New Belgium Adds the Bold and Juicy Voodoo Ranger Juice Force IPA
|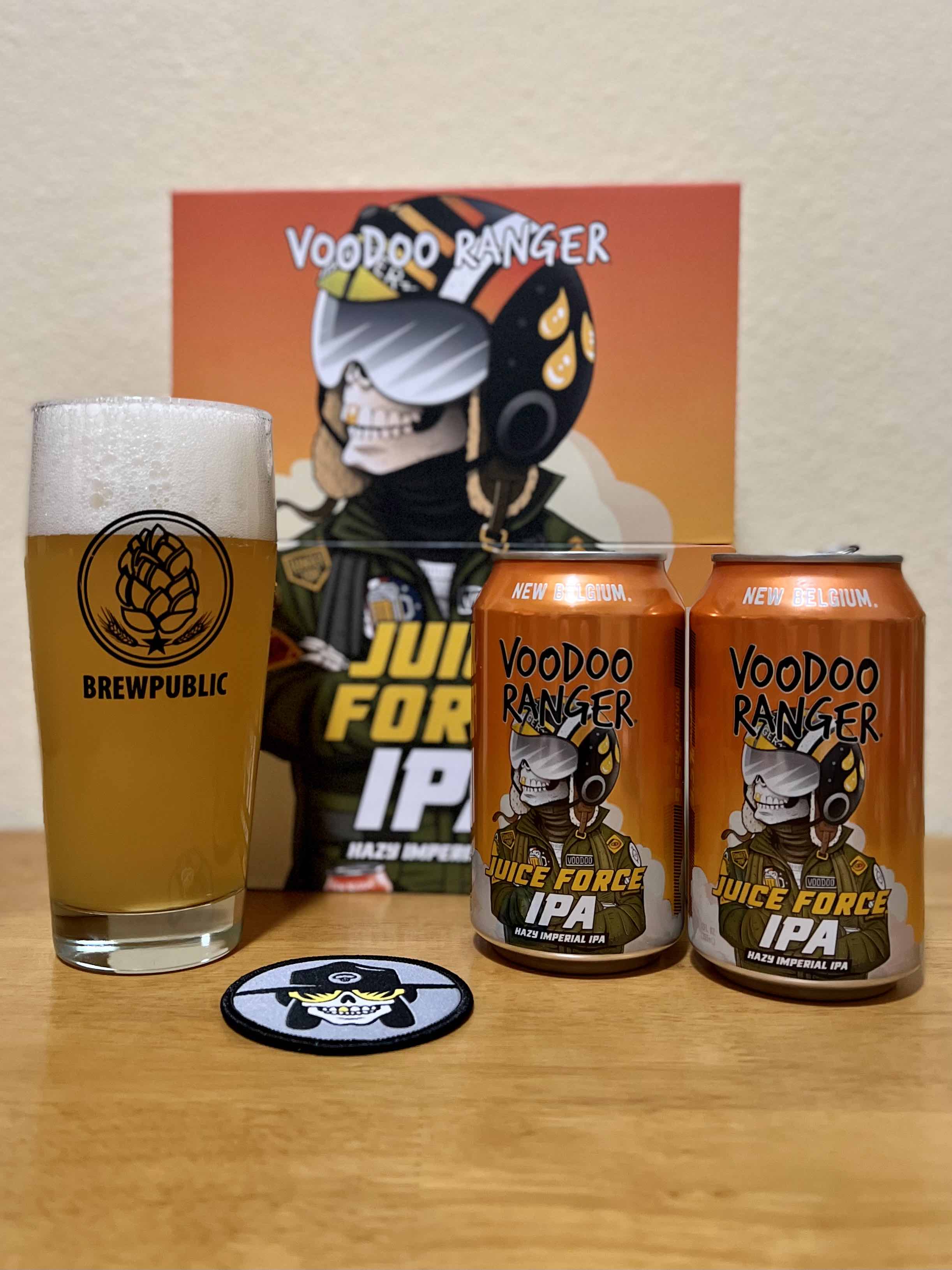 As Voodoo Ranger, an offshoot brand from New Belgium Brewing, enters its fifth year, the brand continues to expand and dominate the national IPA category. Voodoo Ranger's latest release that also happens to be joining the brand's year-round lineup is Juice Force IPA.
Voodoo Ranger has been killing it when it relates to its sales power across the country. The recent introduction of Juice Force IPA is already a top five selling beer for the Voodoo Ranger brand. It also happens to be the highest rated Voodoo Ranger beer ever on Untappd. Voodoo Ranger expects Juice Force to become a top five single serve craft item within just a few months of the launch.
"The feedback we've received on Juice Force so far has been nothing short of incredible," said Dave Knospe, Voodoo Ranger Brand Manager. "Beer drinkers, retailers, and distributors are hitting us up daily demanding more. It's well exceeded even our highest expectations."
This new Hazy Imperial IPA brings together the flavors of a juicy IPA but with the added alcohol strength of 9.5% ABV. Juice Force IPA is brewed with Chinook, Mosaic, Pahto, Galaxy, Lotus, Sabro, and Strata Hops. The result is a beer that is full of tropical flavors and aromas of pineapple, guava, peach and plenty of citrus. The mouthfeel is light yet flavorful and one that leads you to cracking open another can.
Normally a robust IPA at over 9% ABV will lead on to sip on it. But with Juice Force IPA, the brew team at New Belgium defied logic and created an easy drinking beer with a high ABV. Plus, this tasty IPA retails for around $10 a six pack!
"When the brand team asked the brewing team to deliver a highly drinkable IPA at 9.5% ABV, I knew we were in for a challenge," said Dave Glor, Brewer and Raw Materials Specialist. "But after some initial trial and error, we delivered an absolutely fantastic powerhouse Hazy Imperial IPA that we aptly named Juice Force."
Voodoo Ranger Juice Force IPA is available nationwide in 6 pack, 12 oz cans and single serve 19.2oz cans. To find the nearest Juice Force IPA or any of New Belgium's other offerings, visit the brewery's beer finder.