Sierra Nevada Brewing Kicks of the New Year with Wanderland Nectarine Ale
|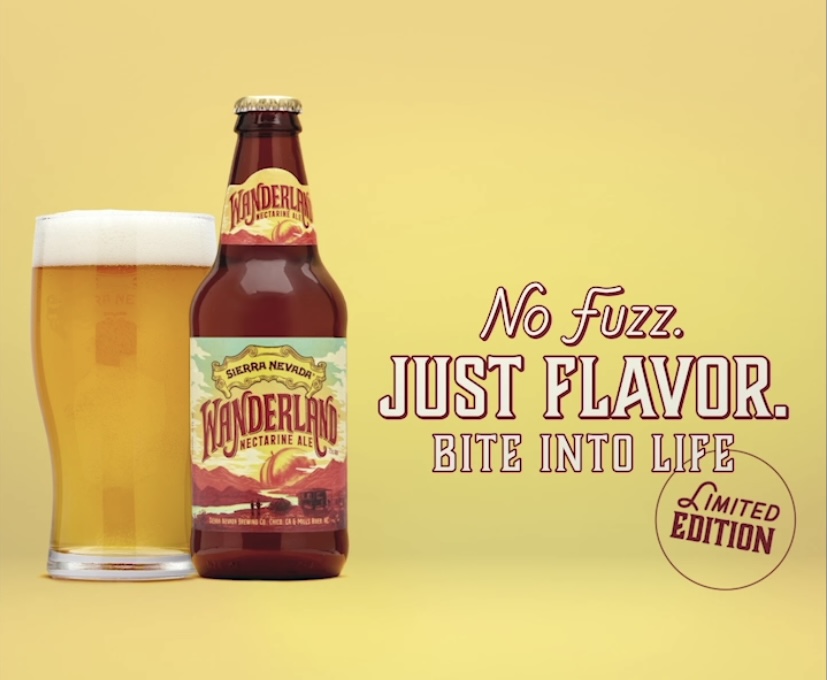 Though we are still in the heart of winter, spring seasonal beers are beginning to hit store shelves and Sierra Nevada Brewing has a new beer joining its rotation in 2021. Wanderland Nectarine Ale joins the seasonal lineup from the iconic craft brewer that is entering its 41st year in brewing.

Brewed with fresh nectarines, Wanderland Nectarine Ale takes its inspiration from a Kölsch-Style Ale as it's enhanced with this fruit addition. The beer is said to be "packed with orchard-fresh flavor and an aroma of just-picked fruit, bold hop flavor, and a bright burst of nectarine."
Wanderland Nectarine Ale uses Two-row Pale, Pilsner, and Wheat Malts alongside Crystal, Mosaic, and Azacca Hops. But unlike most Kolsch-Style Ale's, Wanderland Nectarine Ale comes in a bit bigger as it sits at 7.5% ABV and 25 IBUs. "We opted to increase the ABV to 7.5 percent and add a small dry-hop with Azacca lupulin" to further boost the fruity character," said Matt Ruzch, Head Pilot Brewer at Sierra Nevada Brewing, in a statement.
And to assist in getting its fan's excited to try the new Wanderland Nectarine Ale, Sierra Nevada Brewing is hosting virtual tasting events via Zoom. The brewer is offering curated tastings or ones where you can choose your own adventure, perfect for work team happy hours!
Public virtual tastings range from $5–$10 per guest. (Customized experiences vary in price.) Beer is not included, so use Sierra Nevada's Beer Locator to search your nearby stores. To view the classes offered click here!