The Weekend in Beer – Beginning August 11, 2022
|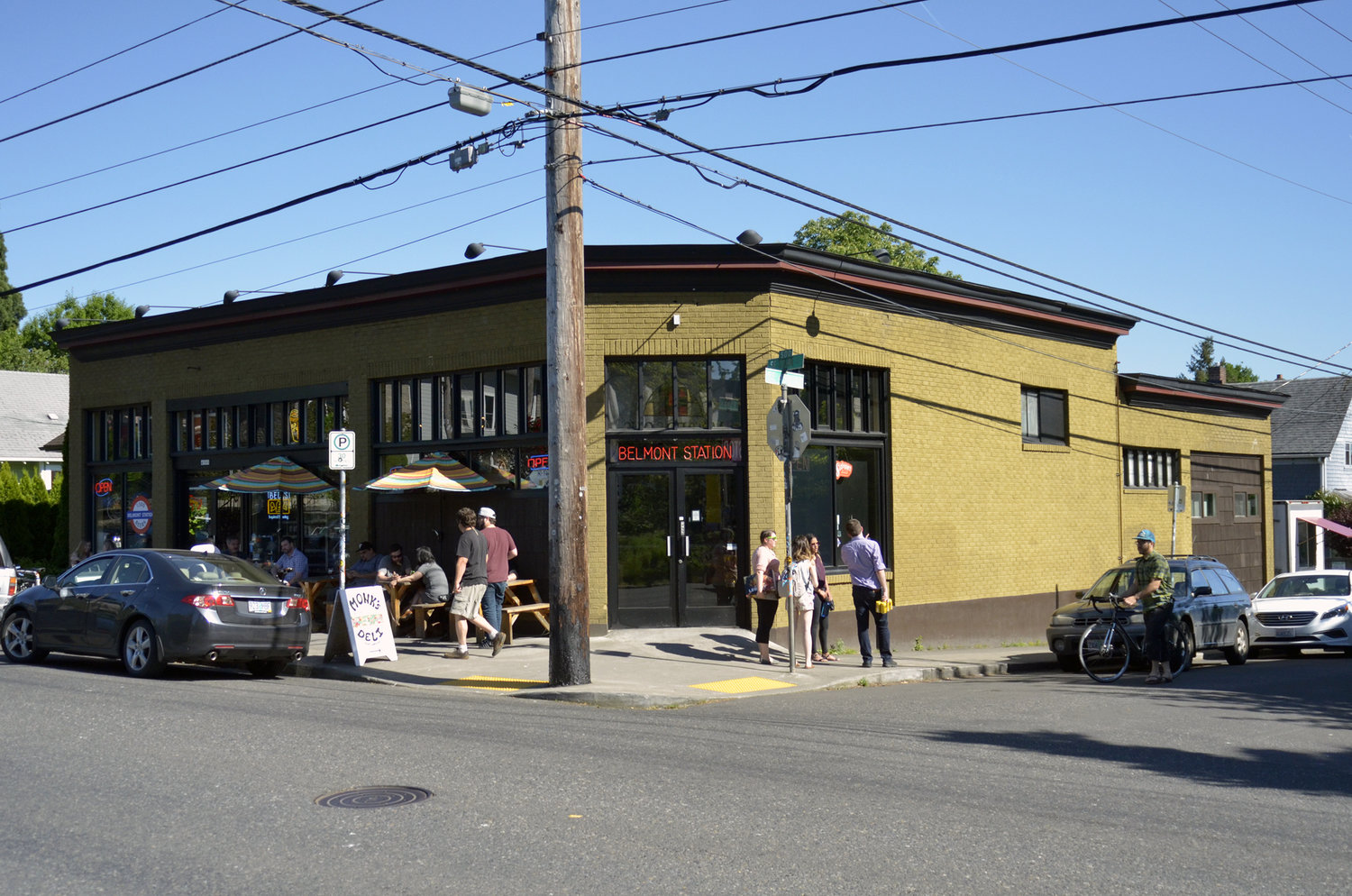 Another weekend of fun and funky beer events begins on Thursday with the return of Oregon's oldest craft beer funk fest, Puckerfest. Held at Belmont Station on Stark and SE 45th Ave. in Portland, this mini-fest will feature a slew of fermentation classics on Thursday from Alesong Brewing and Blending, Double Mountain Brewery and pFriem Family Brewers.
Should you be off after noon on Friday you can check out the Portland BBQ & Brews Event happening at Washington-Monroe Park off of SE Stark St. in Portland. After work on Friday the Vancouver Summer(not the Rick and Morty character) Brew Fest at Esther Short Park in downtown Vancouver starts at 4:00 p.m.
On Saturday, Three Mugs Brewing Ninth Anniversary event starts at noon in Hillsboro and will feature food, music, games, cigars and, unsurprisingly, shenanigans or if you are on the eastside check out Arch Bridge Taphouse in Oregon City at 2:00 p.m. where they will have six of Living Haus Beer Co.'s beers on tap. If you are lucky enough to be spending the weekend on the north coast of Oregon check out McMenamins 26th Lighthouse Brewfest in Lincoln City which starts at 11:00 a.m. or if you are in beautiful Bend, Oregon check out 10 Barrels Boulder Brawl on the eastside of Bend kicking off at 4:00 p.m.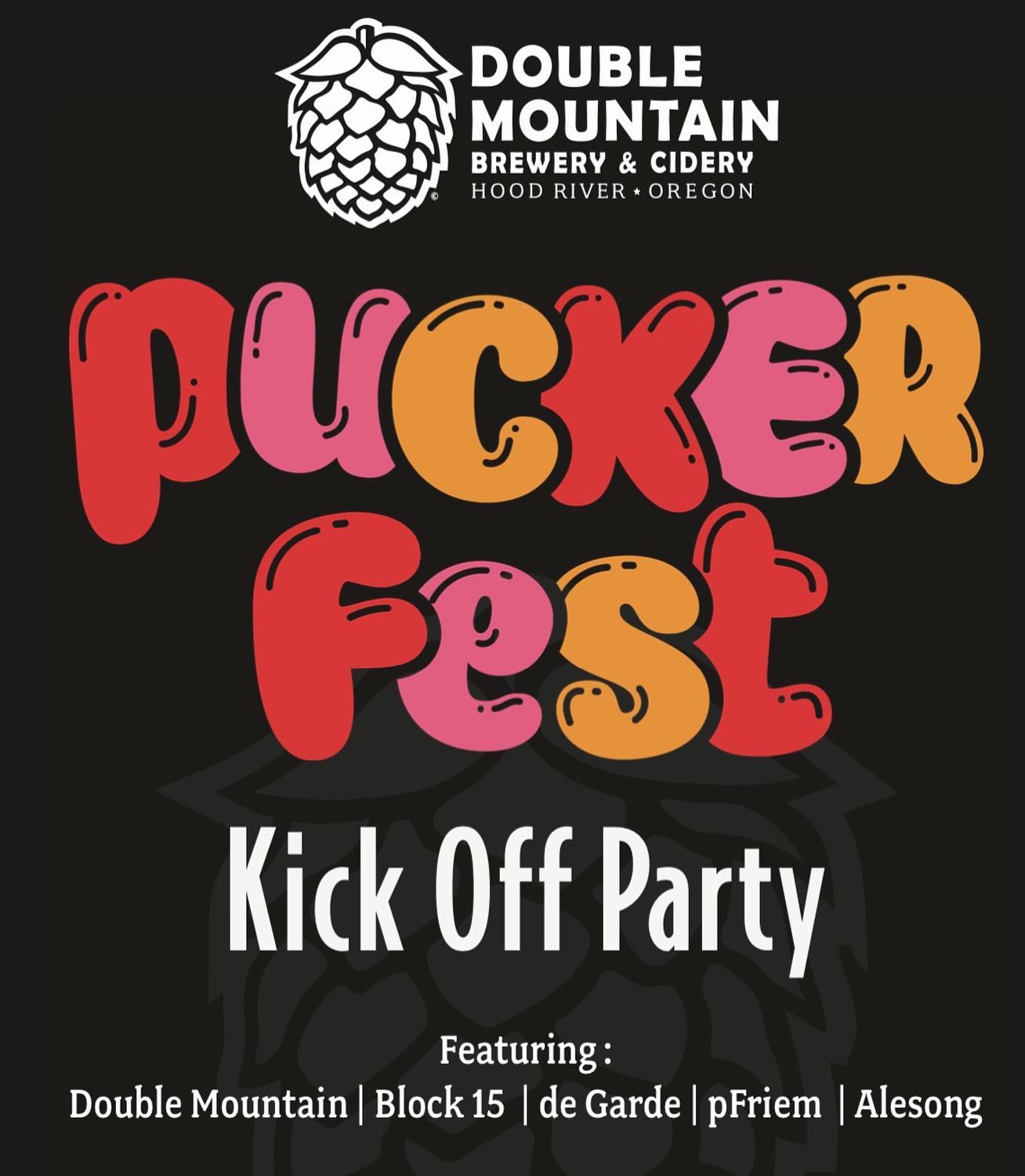 PUCKERFEST
THURSDAY AUGUST 11 – Noon-11:00PM thru MONDAY  AUGUST 15 – Noon-11:00PM
A five-day event featuring all kinds of beers that fall under the big umbrella of sour and funky.  It all kicks off on Thursday and runs through the following Monday.  Below are Thursday's highlights and DJ has the rundown on all 5 days – just click on the link above.
August 11th – "A Fond Reminder"
We wanted to start things off like we used to. With the people that have helped us for many Puckerfest's in the past. We wanted to remember what it used to be like and what it will be like for years to come. Here are some of the beers you will see on this day.  This day's event kicks off at 5:00 p.m.
Block 15 Brewing – Pyrus 2019
Double Mountain Brewery – Tahoma Kriek 2014
Alesong Brewing & Blending – Oregon Sunrise
de Garde – DDH Ivy Cuvee
pFriem Family Brewers – Druif Rouge
Belmont Station – 4500 SE Stark Street – Portland, OR 97215
GIGANTIC TAP TAKEOVER AT ROOM 122
THURSDAY AUGUST 11 – 6-8:00PM
Tap Takeover of eight taps of Gigantic Brewing beer with some great swag giveaways at Room 122 in Beaverton from 6-8:00pm on Thursday.  PizzaNelly's pop up will be the food cart.
 Room 122 – 14274 SW Allen Blvd – Beaverton, OR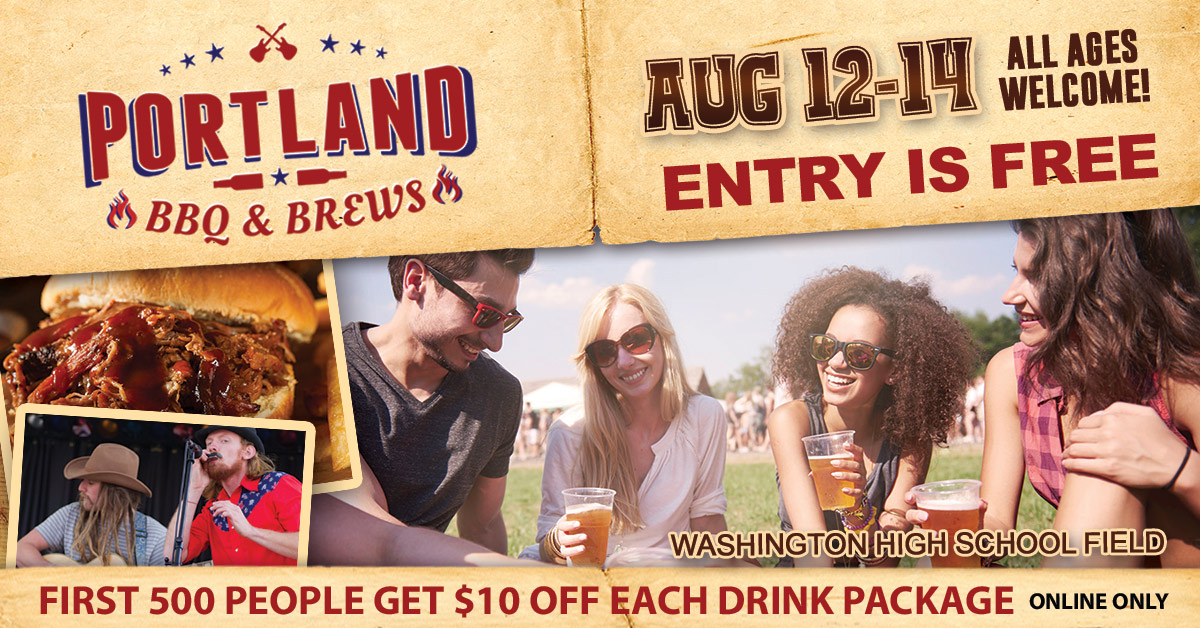 PORTLAND BBQ & BREWS
FRIDAY AUGUST 12 – Noon-9:00PM
SATURDAY AUGUST 13 – Noon-9:00PM
SUNDAY AUGUST 14 – Noon-5:00PM
Portland BBQ and Brews kicks off Friday at August 12th at noon and ends Sunday the 14th at 5pm at Washington-Monroe Park, where Revolution Hall is, at 1300 S.E. Stark Street in Portland.  The basic ticket package starts at $30, ($32.74 with fees) and gets you an event plastic cup and 10 drink tickets.  1 ticket=3oz pour, 4 tickets = 12oz pour. Drink tickets can be purchased online or at the event and additional drink tickets are $2.  Food is available from 10 different food vendors that range from BBQ to pizza to Thai food.  There is live music all days including a set from the Quick and Easy Boys on Friday night.  Should you have some extra free time in your life and you would like to volunteer you can do so here. 
Beer List:
Ascendant Beer Company: Awesome Sauce
Bale Breaker Brewing Company: Pilsner and Rarity Clarity #9
Buoy Beer: Cream Ale and Pacific Pale Ale
Deschutes Brewery: Fresh Squeezed IPA and King Crispy Pilsner
Ex Novo Brewing: Perle Haggard and Intergalactic Pale Reality
F.O.T.M. Brewing: Mountain Lite Lager
Gigantic Brewing Co.: IPA and Glow Cloud Hazy IPA
Hop Valley Brewing Co.: Stash House Pineapple IPA and Bubble Stash IPA
Laurelwood Brewing Co.: Brewdeck Dry Hopped Lager and Hazy Flamingo Fruited Tart IPA
Mazama Brewing Co.: Dockside Hoppy Lager and Paradise Sour
Migration Brewing Co.: Hop Fire IIPA and Proper Pilsner
Pelican Brewing Co.: Kiwanda Cream Ale and Dune Climber West Coast IPA
Rogue: Honey Kolsch
Side A Brewing: Chumak Wheat Ale and Old Trav Altbier
Silver Falls Brewery: Lookout IPA and Raspberry Wheat
Stickmen Brewing: Pineapple Kolsch and Socks and Sandals Hazy IPA
Zoiglhaus Brewing: Pilsner
Washington-Monroe Park – 1300 SE Stark St. – Portland OR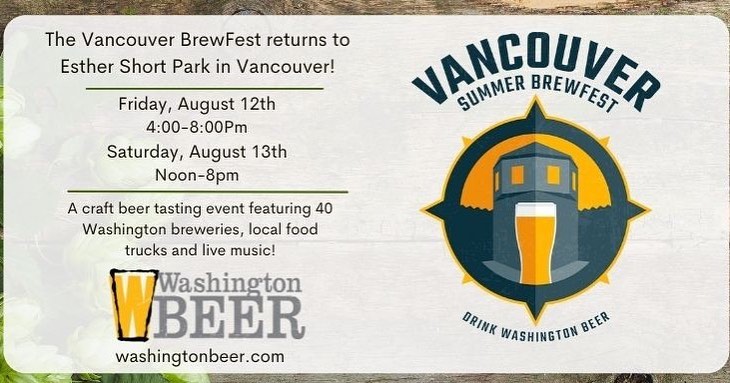 THE VANCOUVER SUMMER BREW FESTIVAL
FRIDAY AUGUST 12 – 4-8:00PM
SATURDAY AUGUST 13 – Noon-8:00PM
The Vancouver Summer Brew Festival from members of the Washington Beer Commission starts Friday at 4:00 p.m. and runs through Saturday at 8:00p.m. in downtown Vancouver at Esther Short Park and is for those who are 21+ only.  This fest has 81 beers from 23 breweries, food and live music.   An adult general admission pass is $30 presale ($31.97 with fees) or $35 at the door which includes a 5 oz. WA Beer glass and eight tasting tickets.  Additional tickets are $2.50 per ticket.   In addition to onsite food, outside food is okay. Same day re-entry is permitted, if attendees want to leave for food at a local restaurant and come back.  I'll be there and am will be using my 8 tickets to try the following beers in alphabetical order as I have not tried any of these beers and balancing a love of lagers and hoppy beers –  Ashtown Brewing Cleat Chaser IPA, Bale Breaker API Cold IPA, Camas Brewing Beachcomber Festbier, Fortside BridgeFort IPA, Fremont Trail Magic Light Lager, Headless Mumby Dortmunder, Reubens Brews Westport Lager and if not for the title alone, Vice Beer Arguing with Strangers on the Internet
Esther Short Park – 415 West 6th Street – Vancouver, WA 98660
26TH ANNUAL LIGHTHOUSE BREWFEST
SATURDAY AUGUST 13 – 11-11:00PM
The 26th Annual Lighthouse Brewfest at McMenamins Lighthouse Brewpub gets started at 11:00 a.m. in Lincoln City, Oregon on Saturday, August 13th.  $12 per taster tray which has 8 beers that you get to select.  There will be 16 beers so if you get two taster trays that will get you every entry.  Look for a ribs special with mac and cheese and beans on this momentous occasion.  Don't forget your McMenamins Passport as this event qualifies for the following stamps: Lighthouse location, Attend a Brewfest, and Beer Flight.
Beer List-All are McMenamins Breweries Beers
Cornelius Pass Roadhouse Brewery-Ruby Supreme
Crystal Brewery-Proletariat Pilsner
Edgefield Brewery-Wit or Witout You
Fulton Brewery-Hill Tiger Juicy Pale
High Street Brewery-Beholder's DIPA
Highland Brewery-Helles Blanc
Hillsdale Brewery-Kobold's Kölsch
John Barleycorns Brewery-Prickly Little Flower
Lighthouse Brewery-45 Degrees N Hazy IPA
Monroe Brewery-Coconut Brown Ale
Oak Hills Brewery-Oak Hills Hazy IPA
Old St. Francis School Brewery-Fruit Addiction
Roseburg Station Brewery-Hot Daze Kölsch
Thompson Brewery-Beau Baltic Porter
West Linn Brewery-Smiley Miley Hazy IPA
Wilsonville Brewery-Tango Saloon
McMenamins Lighthouse Brewpub – 4157 N. Highway 101 – Lincoln City, OR, 97367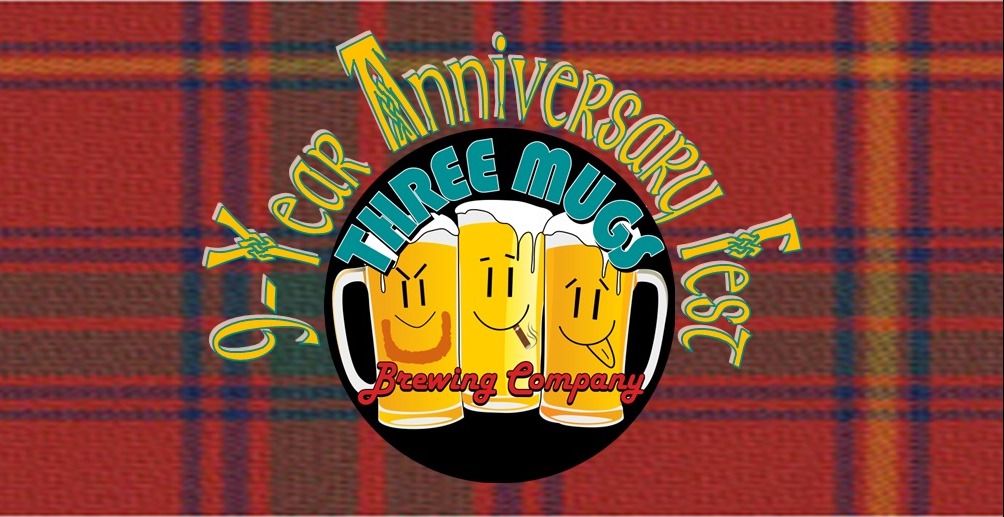 THREE MUGS 9TH ANNIVERSARY FEST
SATURDAY AUGUST 13 – Noon-10:00PM
Celebrate Three Mugs Ninth Anniversary on Saturday, August 13th starting at noon.  Here is what you can expect during the day: games and drawings, food all day long, cigar event at 4:00 p.m., live music at 7:00 p.m. and some special beer releases.
Three Mugs Brewing – 2020 NE Aloclek Dr Ste 108 – Hillsboro, OR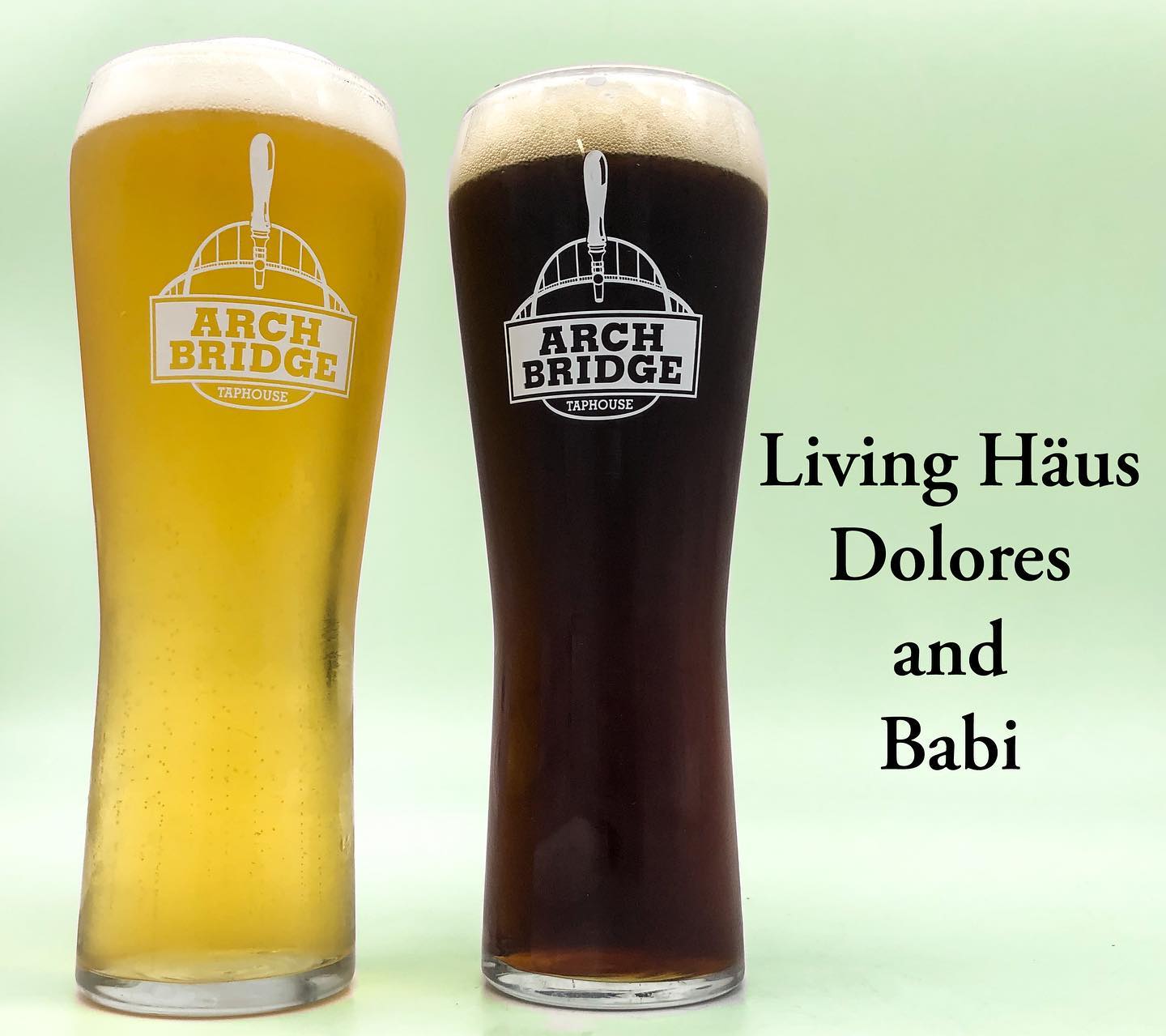 LIVING HAUS BREWERY SHOWCASE 
SATURDAY AUGUST 13 – 2-10:00PM
On Saturday at 2pm you can try six of Living Haus Beer Co.'s beers at the Arch Bridge Taphouse in Oregon City.
Arch Bridge Taphouse – 205 7th St. – Oregon City, OR 97045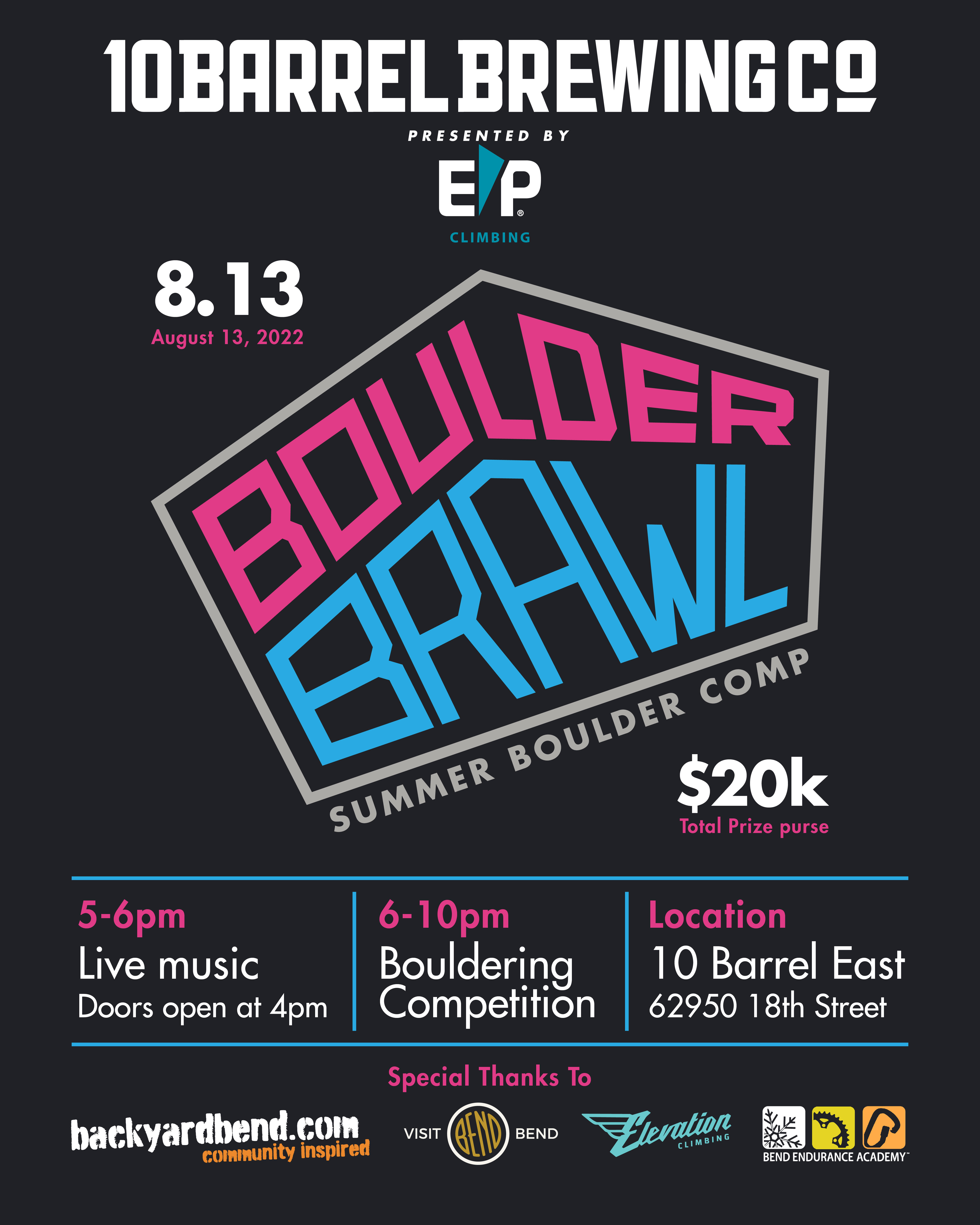 5TH ANNUAL BOULDER BRAWL
SATURDAY AUGUST 13 – 4-10:00PM
10 Barrel Brewing is the title sponsor of the 5th Annual Boulder Brawl on Saturday, August 13 from 4:00-10:00pm at their Bend East Side location.  The Boulder Brawl is an elite bouldering competition bringing together the nation's best climbers to Bend, Oregon.  Athletes will be competing for a share of a $20,000 prize purse and will feature climbers from around the country, including multiple National Champions, and former Olympians.  Entry is free and there will be plenty of 10 Barrel beer to consume with live music from Blackflowers Blacksun at 5:00pm and the bouldering competition taking place from 6:00-10:00pm.
10 Barrel East Side Bend – 62950 NE 18th Street – Bend, OR 97701